Stand back! I'm going to try SCIENCE!
If someone nearby made that proclamation, what do you imagine is about to happen? What would "trying science" look like? Nebraska's Jocelyn Bosley is exploring the many possible answers to those questions in the new video series "Verbing Science!"
Created in collaboration with animator Curt Bright, a broadcast specialist with the Office of University Communication and Marketing, "Verbing Science!" is aimed primarily at middle-grade students and teachers. Each episode highlights a woman in STEM, as well as a particular "habit of mind" that is essential to success in science.
Through her work as a STEM educator and the University of Nebraska–Lincoln's research impact coordinator, Bosley believes these habits of mind are often developed through the arts and humanities. As a historian of science, she finds the reality of scientific discovery much more complex, diverse, and exciting than the traditional rubric of "the scientific method" lets on.
"The clichéd view that scientific reasoning is categorically different from and opposed to creative expression impoverishes learning for all students, but it may play a particularly insidious role in undermining girls' confidence in STEM fields," Bosley said. "Research suggests girls begin to lose confidence in science and math in part because they perceive themselves as better at language arts."
The root of the problem is drawing the distinction in the first place, Bosley said.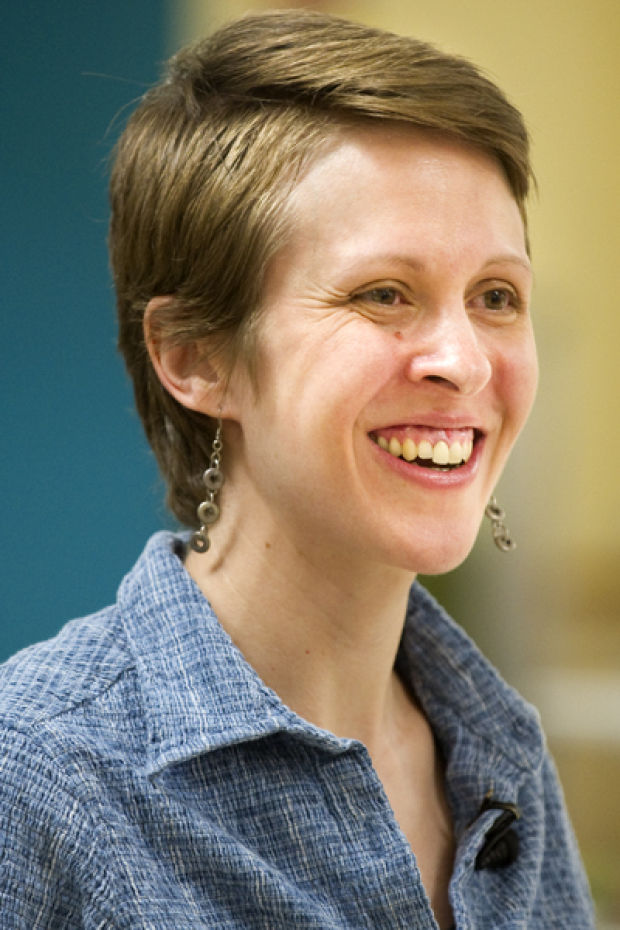 "Part of the solution is to show girls how their language and creative skills are actually tremendous assets in learning and doing math and science. I want students of all genders to realize that science is so much bigger than they think it is," Bosley said.
Funded by a mini-grant from the AAAS IF/THEN Ambassadors program and fueled by Bosley's experience as a math and science mentor for gifted middle-school students, "Verbing Science!" highlights six of these skills: observing patterns; visualizing what cannot be observed directly; toggling between big picture and small picture; constructing an argument; considering a problem from many perspectives; and intellectual risk-taking.
The title of the series is inspired by an installment of Bill Watterson's "Calvin and Hobbes" comic strip. In the strip, Calvin declares, "I take nouns and adjectives and use them as verbs. Remember when 'access' was a thing? Now it's something you do. It got verbed."
And, Bosley is a firm believer that it is about time science got verbed.
"The real magic of science comes from diverse people and perspectives converging on a solution, rather than everybody following a rigid, uniform method," Bosley said. "To me, (recognizing) this does really two things: It is the key to improving science literacy generally and it also makes science more appealing to diverse people, including people of diverse genders."
"Verbing Science!" episodes are excerpted from interviews Bosley and cohost, Bradley Nordell, conducted for their podcast, "Science! With Friends." Featured scientists include UNL faculty Shireen Adenwalla, professor of physics and astronomy, and Kristi Montooth, Susan J. Rosowski professor of biological sciences, as well as geophysicist and Nebraska alumna Celeste Labedz. Also featured are two of Bosley's fellow IF/THEN Ambassadors, MIT biomedical engineer Ritu Raman and University of California San Diego molecular biologist Beata Mierzwa, along with Salish ethnobotanist Rose Bear Don't Walk.
---