Dan Moser, December 7, 2020
Research, NUtech Ventures annual reports available
Photo composite by Craig Chandler, University Communication
The recently released 2019-2020 Nebraska Research Report tells the story of the year in research and creative activity at the University of Nebraska-Lincoln.
The annual report from the Office of Research and Economic Development pays tribute to "Nebraska's research heroes" — Huskers who have spent the past year channeling their expertise and turning their attention toward fighting the pandemic.
Husker researchers and scholars are problem solvers and world changers in other vital areas, too. Topics in the report include understanding obesity and related diseases at the molecular level, improving nanomaterials and growing and diversifying Nebraska's STEM workforce.
The report includes stories on faculty startup companies that demonstrate Huskers' ingenuity and innovative spirit; exploration of Nebraska's exceptional undergraduate experience, exemplified by our student journalists who photographed the state's devastating floods in 2019 and explored possible causes; and how arts and humanities faculty are fostering appreciation for the state's heritage through a "Discover the Great Plains" book series and an opera premiere.
A limited number of print copies of the report is available. Contact Ashley Washburn, director of research communications.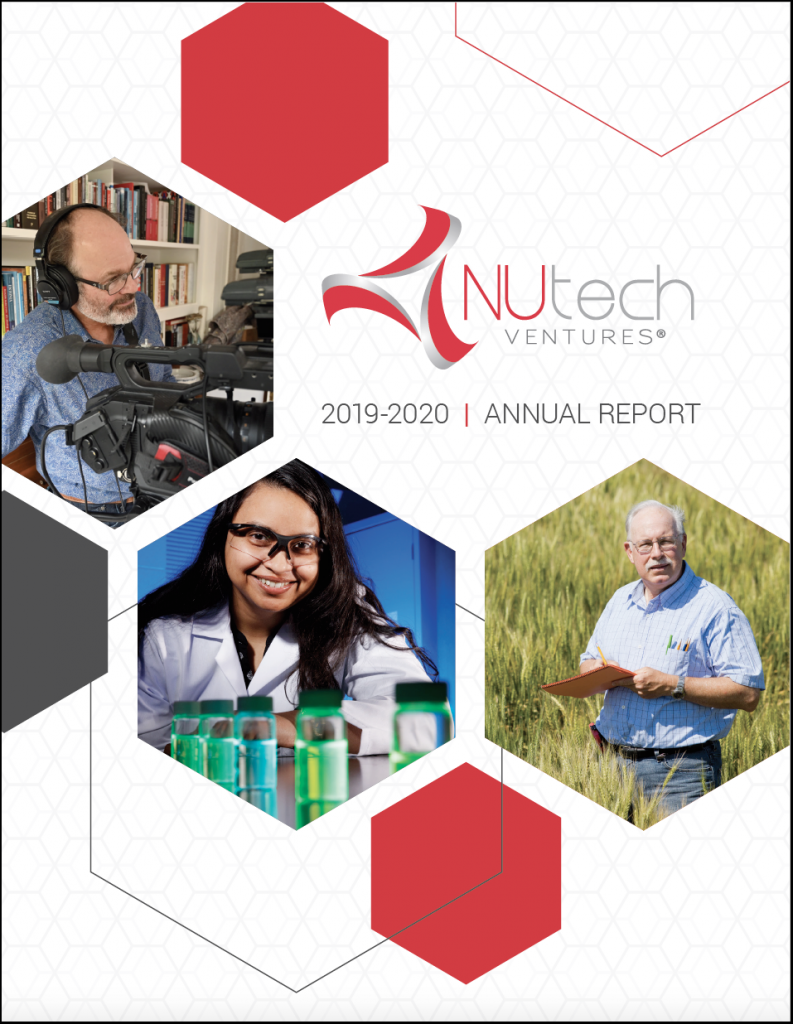 NUtech Ventures, the university's nonprofit technology commercialization affiliate, also has released its annual report for the 2020 fiscal year, which ran from July 2019 to June 2020. 
The report also features Nebraska faculty who are pivoting their research to combat COVID-19, including technology for a rapid antibody test and a software application to assist with contact tracing.
Additional stories include Nebraska's small grains breeding program, university startups bringing research to market, a technology with the potential to improve hydrogen-based fuels and a university documentary film that has premiered at multiple film festivals nationwide.
For more information about NUtech's annual report, contact Alyssa Amen, marketing and communications manager.
---