Posted November 3, 2023 by Tiffany Lee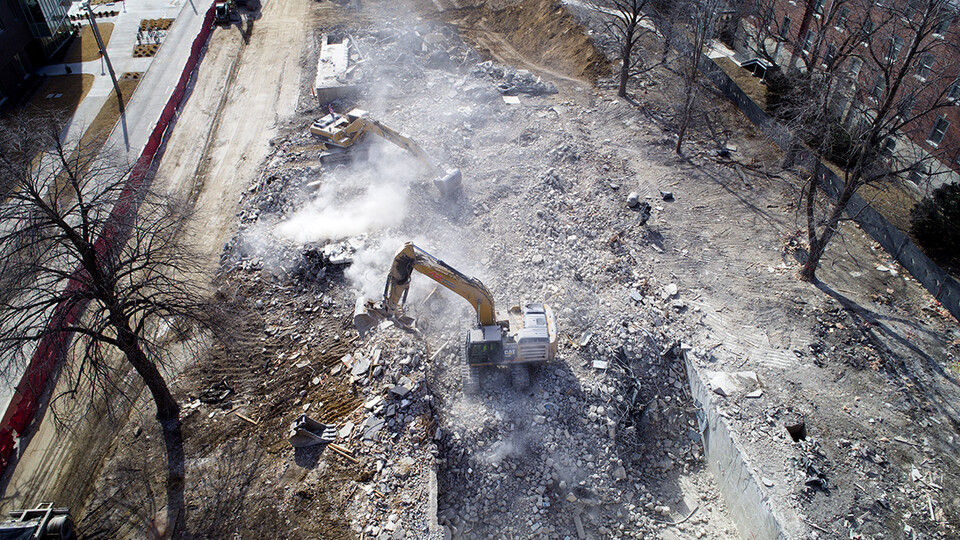 Research aims to improve recycled concrete for construction, carbon sequestration
Who: Seunghee Kim, associate professor of civil and environmental engineering; Jiong Hu, professor of civil and environmental engineering; Eric Thompson, K.H. Nelson College Professor of economics and director of the Bureau of Business Research at Nebraska; Christopher Exstrom, chemistry professor at the University of Nebraska at Kearney; Hawkins Construction
What: Kim leads a team that received an $805,000 grant from the Department of Energy to scale up work investigating the potential of recycled concrete to play a major role in the construction industry and help sequester carbon dioxide. The production of concrete is a major driver of carbon emissions, and additionally, the teardown of buildings and infrastructure creates waste concrete. The team is exploring the process of transforming waste concrete into recycled concrete aggregate, or RCA, and then strengthening the RCA through a process called carbonation – a process that also sequesters carbon dioxide. The new funding will enable larger-scale experiments and an assessment of the economic viability of RCA.
"There's reason to believe there's a market out there for people who'd prefer to use concrete that is more carbon neutral. The question is how large are those markets? … What are the costs of using this technology? There's a number of questions of interest to economists," Thompson said.
Writer: Dan Moser, Office of Research and Economic Development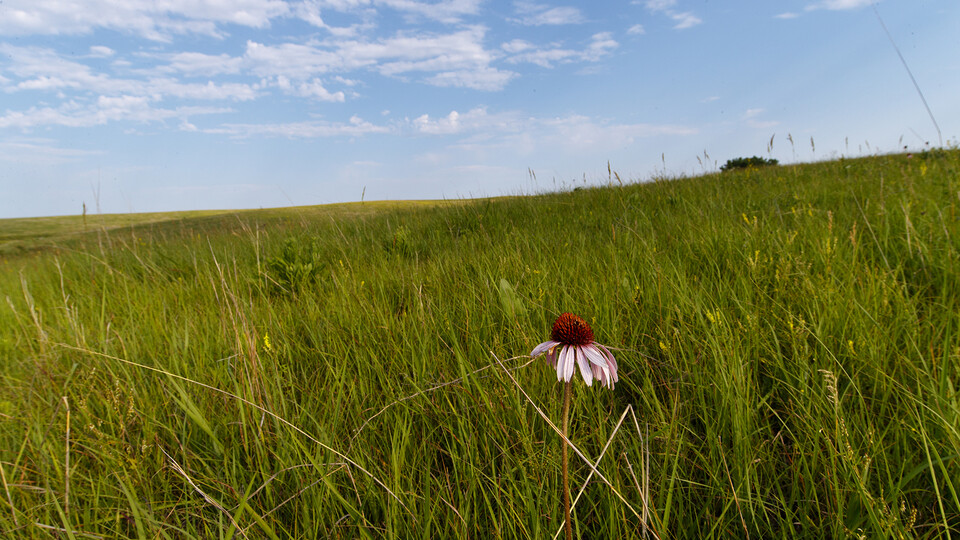 Husker team partnering with communities to enhance biodiversity education
Who: Brad Barker, 4-H science and technology specialist with Nebraska Extension; Judy Diamond, University of Nebraska State Museum and University Libraries; Chad Brassil, College of Arts and Sciences; John Benson, School of Natural Resources; Michelle Krehbiel and Molly Brandt, Nebraska Extension; Gabriel Bruguier and Erica DeFrain, University Libraries; Aaron Sutherlen, Hixson-Lied College of Fine and Performing Arts; Gwen Nugent, College of Education and Human Sciences
What: Barker is leading a Nebraska team in partnering with communities across the Midwest and Southwest to co-create models of informal biodiversity education for middle school youth in tribal and rural communities. By increasing local libraries' biodiversity-related resources and strengthening youth STEM programming, the team aims to pique these students' interest in biodiversity and inspire them to eventually pursue STEM degrees and careers. Barker said co-creation is central to the National Science Foundation-funded project: The team will work collaboratively with local youth leaders to develop community-specific programs that are tailored to the needs of youth and their families.
"We are hoping to not only see how Western science approaches biodiversity, but also to learn about and incorporate Indigenous perspectives," Barker said. "We're trying to bring those together so there is one vision."
Writer: Tiffany Lee, Office of Research and Economic Development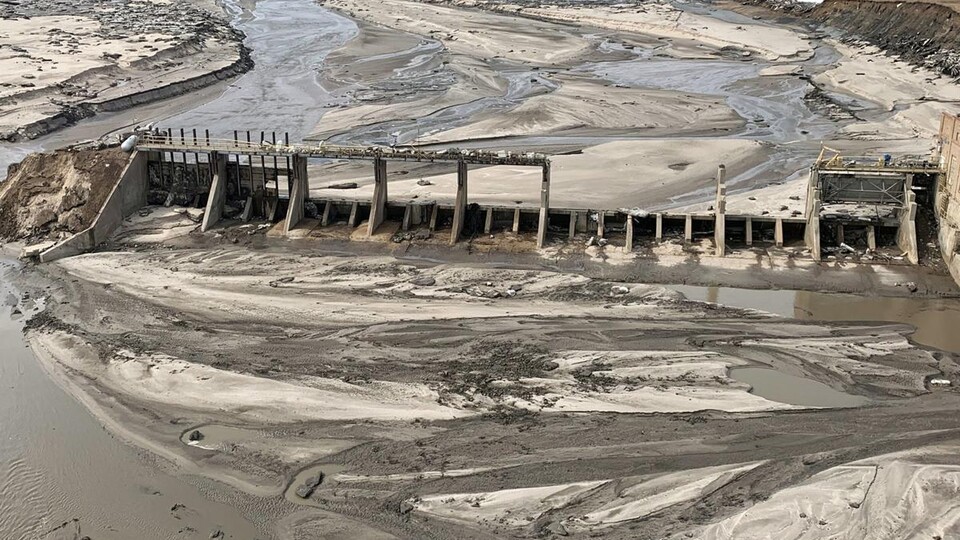 Nebraska research aims to ease flooding by studying frozen soil's water absorption
Who: Jongwan Eun, associate professor of civil and environmental engineering
What: Eun received a $635,820 grant from the National Science Foundation's Faculty Early Career Development Program to study how frozen soil's capacity to absorb water – or hydraulic hysteresis – is affected by snowmelt, rapidly changing temperatures and rainfall. Because this interplay affects the severity of flooding – highlighted by the March 2019 flooding in Nebraska and the Midwest – a better understanding of how frozen soil and water infiltration interact during freezing-thawing cycles could help emergency management agencies and policymakers reduce the impact of flooding.
"While understanding and accurately predicting water infiltration characteristics in frozen soils is critical to avoiding these disasters in the future, these characteristics are not well understood," Eun said. "There is a critical need to study the mechanisms of frozen soil infiltration and their implications for geohazards such as floods in a changing climate."
Writer: Dan Moser, Office of Research and Economic Development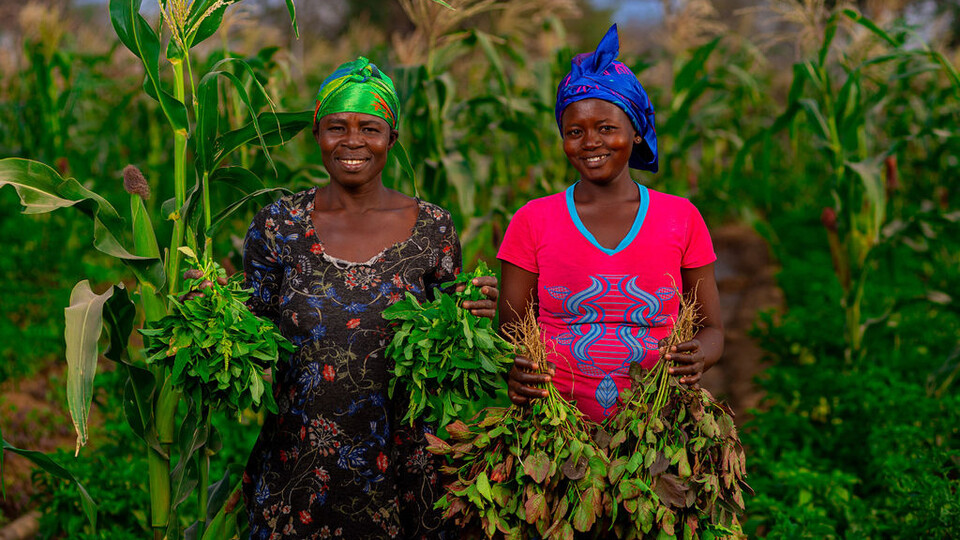 NU institute lands $19 million grant to advance global food security
Who: Daugherty Water for Food Global Institute at the University of Nebraska
What: The institute received a $19 million grant from the U.S. Agency for International Development to lead a global, multi-partner collaboration aimed at achieving sustainable irrigation and agricultural mechanization by small farmers in developing countries – a goal crucial to meeting the world's increasing demand for food. The network will pursue a comprehensive approach that accounts for both the technical aspects of irrigation and agricultural mechanization as well as related issues crucial to long-term success, such as workforce development, installation, maintenance and more.
"This project incorporates many urgent issues under the umbrella of irrigation and mechanization, and it is all interconnected," said Nicole Lefore, who will direct the institute's Feed the Future Innovation Lab for Irrigation and Mechanization, created by the grant.
Writer: Geitner Simmons, Institute of Agriculture and Natural Resources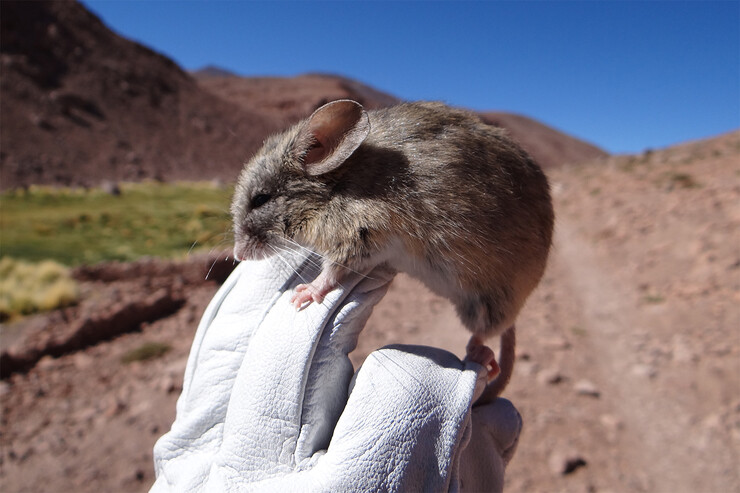 Mummified mice discovered atop sky-high Andean volcanoes
Who: Jay Storz, Willa Cather Professor of biological sciences
What: Storz and collaborators discovered a live specimen of a leaf-eared mouse as well as 13 leaf-eared mouse cadavers across four Andean volcanoes near the Argentina-Chile border. This is significant because the climate atop these volcanoes is inhospitable to almost all forms of life: temperatures dip well below the freezing point, oxygen levels are 40% of what they are at sea level and winds are strong. Storz's team has produced data indicating that the mice scaled the peaks on their own and are somehow living in an extreme environment. His team is trying to pinpoint the physiological adaptations enabling the rodents to survive.
"It just boggles the mind that any kind of animal, let alone a warm-blooded mammal, could be surviving and functioning in that environment. When you experience it all firsthand, it even further impresses upon you: How in God's name is anything living up there?" Storz said.
Writer: Scott Schrage, University Communication and Marketing
Hughes aims to improve health disparities in underserved populations
Who: Michelle Hughes, professor of special education and communication disorders 
What: Hughes leads an interdisciplinary team that received a planning grant through the university's Grand Challenges initiative. Her two-year project, "Improving Healthcare Access for Underserved Populations," explores health disparities, particularly barriers to accessing healthcare and solutions to improving overall health in underserved populations. The team will first design an infrastructure to recruit and train individuals from underserved populations to provide health literacy, healthcare and technical solutions targeting health disparities in their own communities. They will then leverage that infrastructure to identify possible innovative, widely available technological solutions to mitigate significant health problems. 
"This two-pronged approach will allow for empowerment within communities, as well as progress toward direct healthcare access and service delivery," Hughes said.

Writer: Kelcey Buck, Special Education and Communication Disorders
Grant will help Balasubramaniam bring bacteria online
Who: Sasitharan Balasubramaniam, associate professor of computing; collaborators at Tyndall National Institute in the Republic of Ireland and Ulster University in Northern Ireland
What: Balasubramaniam is part of a global partnership that will connect living bacteria to its digital twin through technology at UNL's Holland Computing Center. Scientists will track how bacteria communicate as they evolve and how their sophisticated social structures change over time. The team will focus on two case studies – chronic wounds and soil microbiomes – to shed light on how harmful bacteria disturb existing social structures, causing infection and damage. The longer-term goal is to use digital twinning to develop prophylactic solutions. NSF funds Balasubramaniam's portion of the work.
"Sometimes a foreign bacteria comes in and triggers the infection, but before it does that, there's quite a deep conversation they have amongst each other," he said. "So we want to know what they're saying before we treat that infection, because if you know what they're saying, you might be able to give the right treatment before the infection starts."
Writer: Victoria Grdina, School of Computing
Research explores technology to support speech among children with autism
Who: Ciara Ousley, assistant professor of special education and communication disorders
What: Ousley is using an ORED Layman Seed Award to explore best practices for training parents of children with autism spectrum disorder or communication delays to incorporate augmentative and alternative communication, or AAC, devices into playtime and other natural contexts. These speech-generating devices show great promise in enabling more inclusive learning and development for these students, but there is little research on the most feasible way to help parents use AAC. Ousley will begin closing that gap by identifying which AAC-based strategies best enhance communication skills and using those strategies as a foundation for an online AAC training program for parents.
"I want to teach parents the most effective approach for their child," Ousley said. "Ultimately, I want these parent trainings to be efficient and feasible, rather than feeling like a burden to use these strategies." 
Writer: Chuck Green, Nebraska Center for Research on Children, Youth, Families and Schools
---