Deann Gayman, May 16, 2022
Nebraska's Drought Mitigation Center continues to make global impact
A soybean plant grows in a dry ground. Craig Chandler/University Communication
For nearly 30 years, the University of Nebraska–Lincoln has been the preeminent source for drought planning, tracking and education through the National Drought Mitigation Center.
The center launched in 1995 after founding director Don Wilhite, professor emeritus, began a series of discussions and workshops with federal climate and agricultural agencies on the importance of fully understanding and planning for drought. Wilhite was already working on drought information dissemination, having founded the International Drought Information Center in 1989, which had a global audience, but Wilhite felt there was an inadequate focus in the United States.
"A real need was highlighted in the U.S. for a dedicated drought center, for not just monitoring, but all things drought-related," said Mark Svoboda, current director of the center and a founding staff member. "At that time, and still today, there is really no other center like this in the world."
With the help of the Nebraska congressional delegation, and in partnership with the United States Department of Agriculture and the National Oceanic Atmospheric Administration, the center received funding. The founding also aligned with the growth of accessibility to the World Wide Web.
"Our first big splash coincided with the onset of the internet," Svoboda said. "We developed our webpage right away, and there was already an international community aware of what Don was doing. We leveraged that and the internet to cast our presence far and wide as a freely available resource to help people plan and prepare for drought, and reduce the risks associated with drought."
The center made its next big move with the development of the U.S. Drought Monitor in 1999. The U.S. Drought Monitor is a map, produced weekly, that lays out drought conditions across the United States and its territories. It incorporates data from more than 450 observers, which include state climatologists, National Weather Service staff, Extension educators and hydrologists. Its authorship also rotates among the three primary partners of the USDM: the university, USDA and NOAA. New maps and accompanying reports are published each Thursday and are available for free.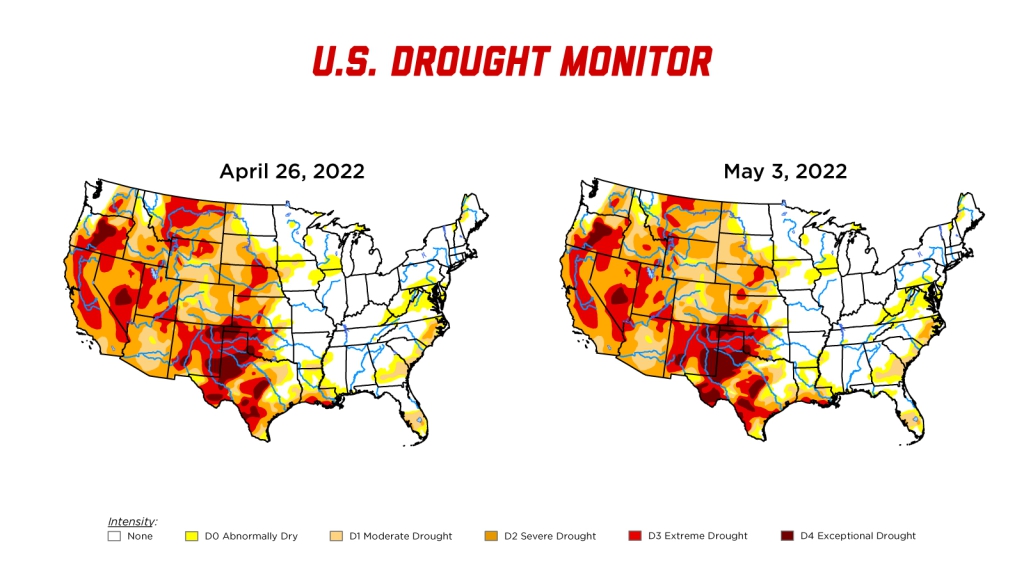 "We wanted to develop a product that could communicate drought conditions, severity and spatial extent, and to get that in front of people to heighten awareness of drought as a hazard," Svoboda said. "It's kind of nebulous thing — what is drought — and it can be invisible. It's an invisible hazard in the U.S., because you don't often see the destruction it causes until its too late."
"It immediately got usage in major newspapers and the Weather Channel, and we were getting calls. That started an outreach to the masses in getting our message out there beyond our existing clientele, and the University of Nebraska–Lincoln became home to the state-of-the-art science on drought."
In 2003, livestock producers, for the first time, were compensated for drought based on the U.S. Drought Monitor and in 2008, federal policy became tied to the Drought Monitor, with inclusion in the Farm Bill to trigger aid. More than $8 billion in response dollars have gone out to producers in the last 10 years, based on data from the Drought Monitor, Svoboda said, and many other agencies use it in a variety of ways, from predicting hot spots of West Nile Virus to locating higher concentrations of pollutants because of lower water levels.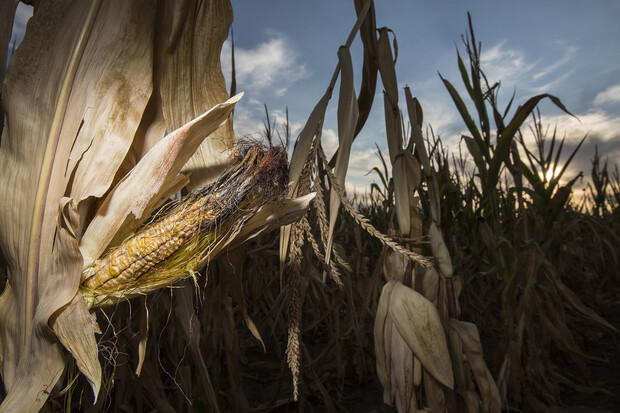 Wilhite also developed the 10-Step Drought Planning Process, which became the roadmap and global benchmark for drought preparation. It was quickly utilized by states and local agencies. In the early 1980s, only three states had developed drought plans. Now, 46 states have drought plans, largely following the process laid out by the National Drought Mitigation Center.
"A lot of states have worked directly with us on developing their plans, and then we also worked with the United Nations in 2013, through the World Meteorological Organization," Svoboda said. "There was an international high-level drought management meeting for drought planning, and 87 countries signed off on that premise to increase resiliency, and move from reactive to more proactive approaches for handling drought. We were well-positioned to provide the resources, and worked really closely with several UN groups."
The center's drought planning expertise went viral globally, too, when staff from the newly formed United Nations' Integrated Drought Management Program used the fundamental building blocks of an integrated drought risk management process built off of Whilhite's 10-step process. These were transformed into what is now known as the three pillars: drought monitoring and early warning, vulnerability and impact assessment, and mitigation and response.
"We've worked with over 90 countries over 25-plus years in some form or fashion, whether it be training, planning or building out their own early-warning systems," Svoboda said.
The National Drought Mitigation Center has expanded its scope over the last two decades. It began with five faculty and grew into an interdisciplinary approach to drought.
"We quickly jumped to 12 people, and now we have 24 on staff who come from really diverse backgrounds, in the physical sciences like climatology and hydrology, and also the social sciences, where there is a focus on planning and policy work, as well as risk and impact. Our staff are our backbone," Svoboda said.
With that growth and continued support from the USDA and NOAA, the National Drought Mitigation Center now boasts a massive collection of publications and resources. There are educational tools for all ages, planning and mitigation resources for ag producers, homeowners, resource managers and more, and even shareable social media posts to help raise awareness.
Facing a changing climate, the National Drought Mitigation Center's work has become even more important, and the center's faculty and staff are actively researching and planning for the future.
"With a changing climate, and rapid warming now in play, there are all sorts of new questions," Svoboda said. "Will these flash droughts become more common? Will we have decades-long droughts, or is that actually a change to the climate regime of that particular region? We have over 6 billion points of data we're looking at, and we're working on impacts in different regions, because there's no one-size-fits-all answer."
---