University of Nebraska–Lincoln researchers Angie Pannier and Marilyne Stains have received Presidential Early Career Awards for Scientists and Engineers.
The award is the highest honor presented by the United States government to scientists and engineers who are in the beginning stages of their research careers. It is reserved for individuals who show exceptional promise for leadership in science and technology fields.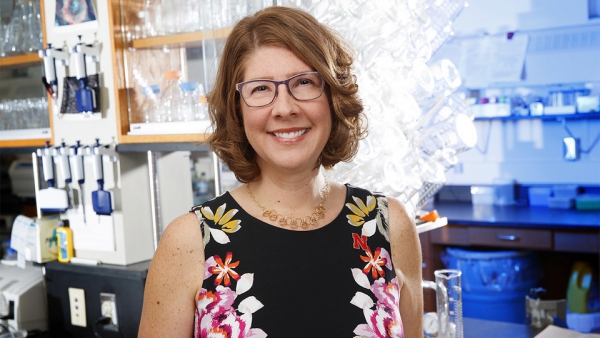 Pannier, a professor of biological systems engineering, was nominated for the award by the U.S. Department of Health and Human Services. Her research lab is developing more than 10 projects related to biomaterials and gene delivery systems. Key research areas include DNA vaccines, tissue engineering of developmental biology, and non-viral gene delivery systems for stem cell and medical device applications.
Pannier recently discussed her career and research with Chancellor Ronnie Green in the university's Faculty 101 podcast. She also received a 2017 National Institutes of Health Director's New Innovator Award to develop novel methods that improve use of adult stem cells in gene therapy, a promising tool for treating a variety of diseases.
Stains, an associate professor of chemistry, was nominated for the award by the National Science Foundation. Stains and her research group focus on closing the gap between research and practice in chemical and science education at the post-secondary level. Key areas of study include:
Developing new methods to characterize instructional practices in science, technology, engineering and mathematics college classrooms;
Exploring how faculty and teaching assistants think about teaching;
Identifying individual, departmental and institutional factors that influence instructors' instructional decisions; and
Characterizing the impact of different types of pedagogical professional development programs.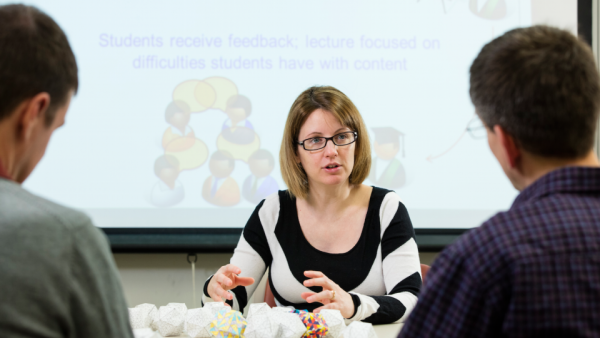 Stains received a five-year Faculty Early Career Development Program Award from the NSF to comprehensively study university STEM teaching and to improve programs that train faculty to better teach science.
Established in 1996, the Presidential Early Career Award for Scientists and Engineers honors the contributions researchers have made to STEM education and community service. Awards are based on scientific leadership, public education and community outreach.
---