After Pulitzer Prize-winning author Willa Cather, renowned for her depictions of prairie life, died in 1947, her life partner of 38 years was reduced to an inconsequential footnote.
Nebraska author Melissa Homestead restores Edith Lewis to her rightful place in Cather's life and literary legacy in her new book, The Only Wonderful Things: The Creative Partnership of Willa Cather and Edith Lewis, published by Oxford University Press in April 2021.
"They lived together for nearly 40 years, so it's hard to pretend she's not there," said Homestead, professor of English and director of the Cather Project. "It is easy to pretend that she's not what she was."
Scholars have disagreed on, or tried to bury, the importance of Lewis in Cather's life. But Homestead's meticulous research of surviving manuscripts, letters and other personal documents in Nebraska's collections and elsewhere reveals that Lewis substantially reshaped Cather's prose.
Homestead also dispels the myth that Lewis and Cather were isolated and secretive. The women, in fact, shared fulfilling, supportive lives together, traveling and socializing widely. A Lincoln, Nebraska, native, Lewis became a successful magazine editor and advertising writer.
The Only Wonderful Things captures a wider shift in American society that has largely been forgotten or ignored. Although Cather and Lewis lived together openly in the first half of the 20th century, Cather died just as Cold War panic tied homosexuality to communism.
Social tolerance turned to homophobia. And Lewis' role in Cather's life and literature was disclaimed, successfully erasing her for posterity.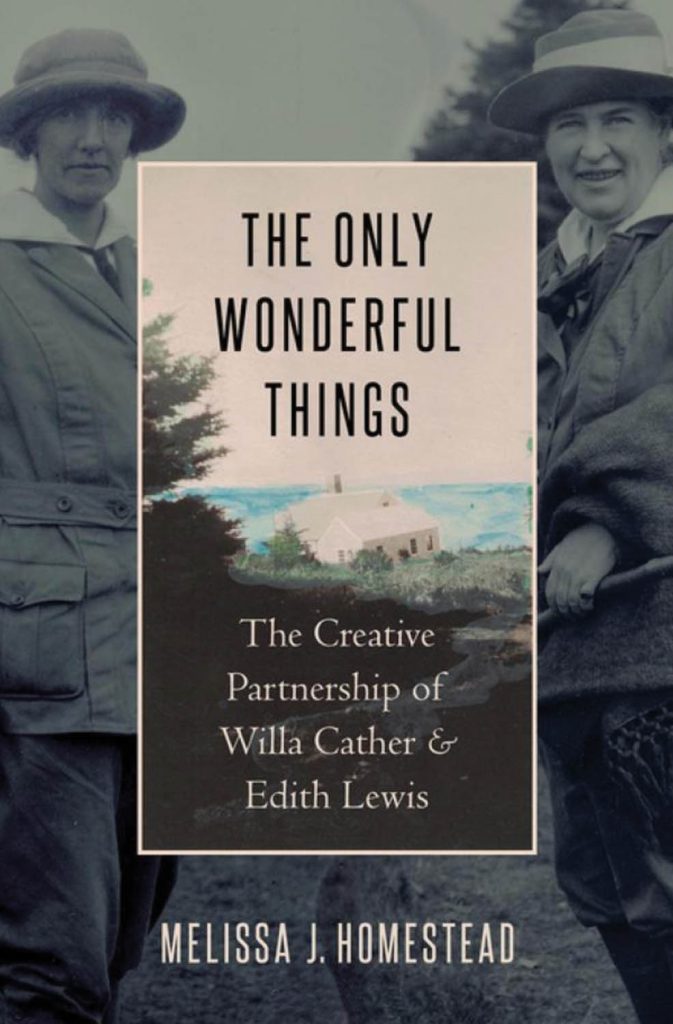 "There's some correspondence where you can see that homophobia operating – even if they don't name it – to discredit Edith Lewis in some pretty extraordinary ways after Cather's death," Homestead said.
Although she visited many places hunting original documents or retracing the women's lives, Homestead's most valuable resource was close to home. University Libraries' Archives and Special Collections contains the world's largest, most substantial collection of Cather-related material.
"Willa Cather would have become a novelist if she hadn't met Edith Lewis, but I don't think she would have written the same books," Homestead said. "What would her style have looked like without Edith Lewis editing her?"