First came advances in materials science and technology. Now emergent quantum materials and technologies are ushering in another wave of innovation. These developments could radically shift capabilities for information technology, medical technology and cryptography, which could enhance security measures in defense and banking.
A five-year, $20 million award from the National Science Foundation's Established Program to Stimulate Competitive Research is positioning the University of Nebraska and partnering institutions to lead a second quantum revolution. It creates the Emergent Quantum Materials and Technologies collaboration, a research and education cluster to boost the state's capacity and competitiveness in the field. A Research Infrastructure Improvement-Track 1 award supports the project.
Nebraska's record of success in developing materials and nanoscience programs prepared the EQUATE team to tackle the next stage of quantum science and technology, a major federal priority area, said Matt Andrews, Nebraska EPSCoR director and principal investigator.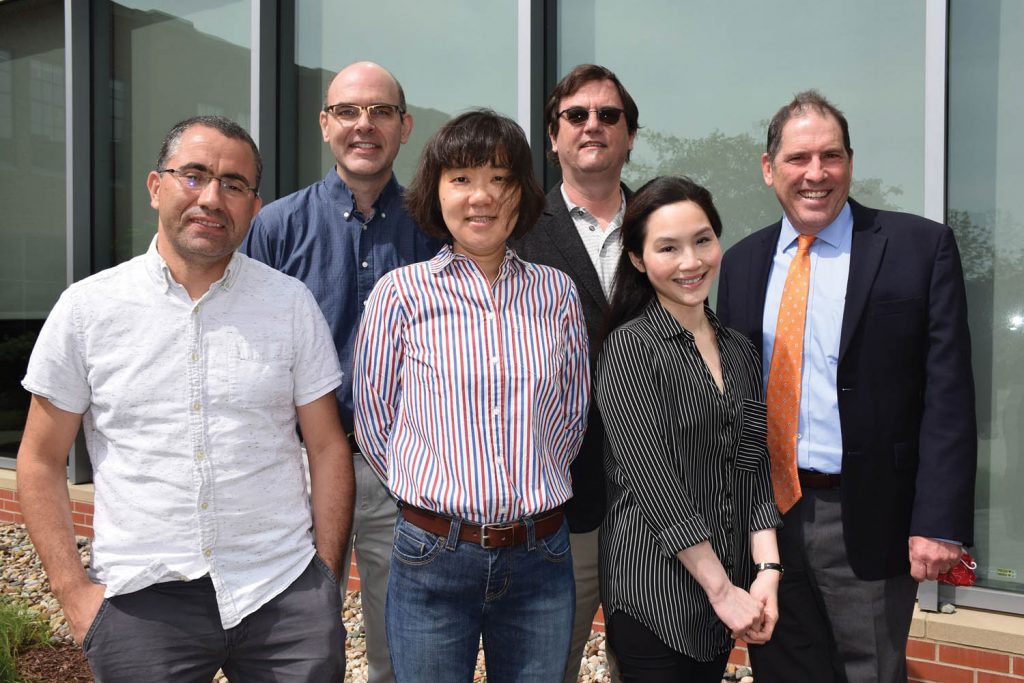 The 20-member team includes researchers from UNL, University of Nebraska at Omaha, University of Nebraska at Kearney and Creighton University. Their aim is to stimulate scientific discovery in quantum materials and systems design and implementation, which could revolutionize communication and information processing technologies.
Expanding STEM education in Nebraska is another goal. Through a partnership with Little Priest Tribal College and Nebraska Indian Community College, students from Native American and rural communities will have opportunities to explore this growing field. Having this specialized knowledge in the state could be a boon to workforce development, said Christian Binek, EQUATE scientific director and Charles Bessey Professor of Physics.
The team also is establishing education and outreach programs for elementary and secondary students; investing in cutting-edge equipment; making strategic faculty hires; engaging local industry partners; and securing additional major research funding.
Nebraska knows how to accomplish these ambitious goals, Binek said. EQUATE has a model for effective research and education clusters in the Nebraska Center for Materials and Nanoscience, Materials Research Science and Engineering Center and the Nebraska Nanoscale Facility, all of which have been NSF-funded and are fundamental to the team's work.