The university continues to build on its expertise and leadership in nanoscience and nanotechnology with renewed funding for the Nebraska Nanoscale Facility.
The facility was established in 2015 with a grant from the National Science Foundation. The latest $3.5 million NSF grant ensures its continuation through at least 2025.
It's one of 16 centers created under NSF's National Nanotechnology Coordinated Infrastructure program, designed to advance the nation's nanoscience research by expanding the equipment and service capabilities of universities and industries.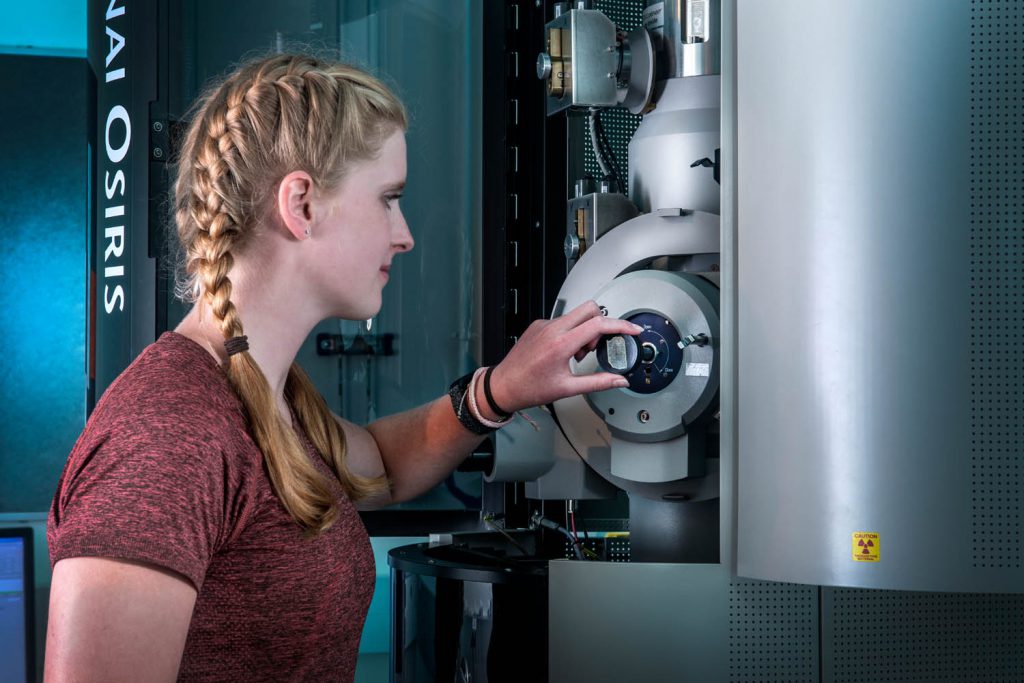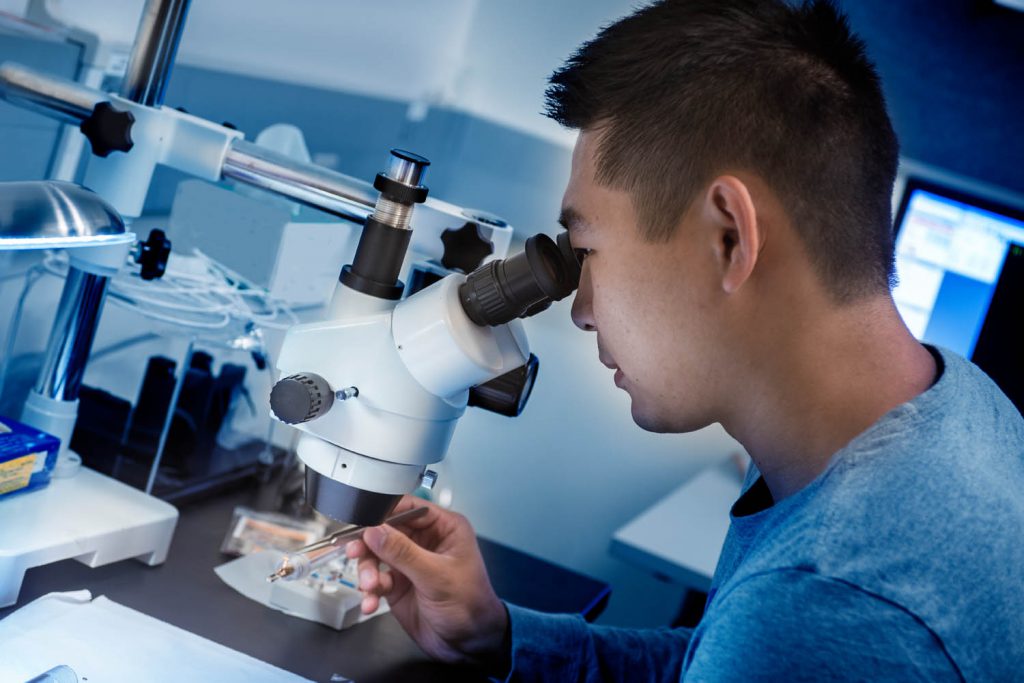 "We can proudly say here in Nebraska that this is quite an elite club we are in," said Christian Binek, Charles Bessey Professor of Physics and director of the nanoscale facility. Providing this national infrastructure aims to ensure "the entire country is equipped with the tools and expertise to perform nanoscience and nanotechnology."
Nanoscience research has contributed to technological advances such as improving computing power and other electronics, environmental sensors, medical devices, solar and wind energy and national defense. Nebraska's infrastructure investments have helped solidify its standing as a leader in the field.
Over its first five years, the Nebraska Nanoscale Facility has helped academic and industry researchers throughout the region and from a variety of fields further their studies.
Rebecca Lai, associate professor of chemistry and the facility's assistant director, said the research hub greatly outperformed expectations in terms of the number of both internal and external users, including industry, during its first five years.
"That's the goal of having this facility in the western part of the Midwest," Lai said.
Collaboration is an important byproduct of the facility, she said. As industry and Nebraska scientists work together, they foster relationships that might lead to additional partnerships.
Outreach and education also are key to the facility's mission. Its educational programs for students in kindergarten and up include traveling exhibits and collaborations with after-school programs and Nebraska 4-H. Lai said the nanoscale facility will expand its current outreach efforts and develop new ones.
Most Nebraska Nanoscale Facility laboratories are in the 32,000-square-foot Voelte-Keegan Nanoscience Research Center, completed in 2012, with others in the attached Jorgensen Hall, constructed in 2010.