Despite a long, dynamic history, ceramics is usually excluded from art history classes. When Nebraska ceramic artist Margaret Bohls sought to help her students appreciate ceramics as a historic art form, her research ultimately informed her own work.
That exploration led, most recently, to Italian Studies, a collection of three groupings of vessels Bohls created based primarily on pre-Roman Etruscan civilization. Her collection was exhibited in spring 2021 at the Museum of Nebraska Art in Kearney, Nebraska.
Italian Studies resulted from a 2018-2019 sabbatical. It included a residency at La Meridiana International School of Ceramics in Tuscany, travels throughout Italy, time in London to study Etruscan vessels and additional studio work during a residency at Red Lodge Clay Center in Montana.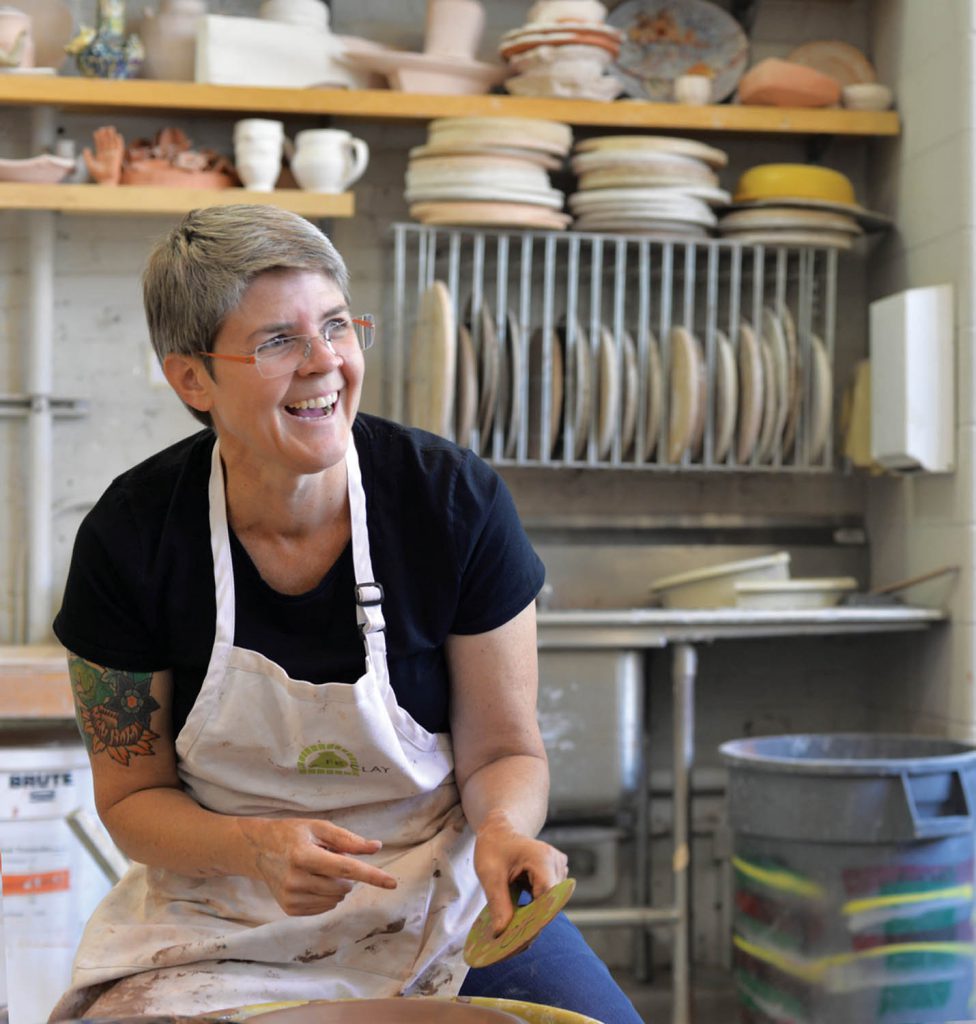 Bohls' vessels aren't precise re-creations but are based on her understanding of the underlying architecture of Etruscan form and reflect her interest in Modernist-era formalist abstraction.
"The layperson looking at these objects may not get a full understanding of their historical background," said Bohls, associate professor of art. "But I hope they have an aesthetic reaction to them, and then I hope they begin to look at them as vessels and to create a narrative for themselves about how the forms convey information about culture and use."
Bohls is particularly interested in vessels created during the earlier, developmental stages of civilizations, as they usually exhibit greater variation in form.
"I began to understand my own work through the lens of history. There are ways in which we use materials that we don't always understand come from the history of that medium," Bohls said, citing examples such as material trade routes and wider cultural information.
Bohls' Etruscan work has generated much interest, from social media buzz to exhibition and presentation requests. Although the COVID-19 pandemic interfered, her calendar is reviving, including a rescheduled workshop at La Meridiana in Italy in 2022.