From the Vice Chancellor News for Researchers
Posted May 3, 2019 by Ashley Washburn
It's hard to believe that it has been only one year since I came to this great university. This has been an exciting year of marking achievements in research, celebrating our past and planning for the University of Nebraska-Lincoln's future.
Forging a path for the future
Chancellor Ronnie Green kicked off 2019 with a challenge to work together to transform Nebraska into a world-leading land grant university – an institution truly without walls, equipped to meet the challenges and opportunities of the 21st century. Research, scholarship and creative activity are absolutely key to meeting this challenge. Your efforts helped us achieve a record $308 million in total research expenditures during the 2018 fiscal year, setting the stage to meet our goals.
That increase is a strong indicator of your accomplishments and a recognition of your work by the funding agencies. We must continue achieving at that level in order to meet Chancellor Green's goal to approach $450 million in total research expenditures by 2025.
Since I came to Nebraska, I have been impressed by the relationships and partnerships forged by the Office of Research and Economic Development with faculty and staff. Our work is always focused on helping you be successful in achieving your goals. Last fall, the research community received a survey that requested input on ORED's programs and services. Based on the survey results, we held listening sessions during the spring semester on important topics. At these sessions, I listened to your thoughts and ideas on topics ranging from networking and team building to industry collaboration and technology commercialization.
I want to thank everyone who participated. This was a great opportunity to connect with you and hear your ideas. Your input is critically important as we move through a strategic planning process in the next few months that will lay the groundwork for meeting our ambitious goals.
Celebrating major awards and honors
A recent step toward those goals was the announcement two weeks ago of an $11.85 million grant to form the Rural Drug Addiction Research Center, a National Institutes of Health Center of Biomedical Research Excellence. The multidisciplinary center is the country's only major research center to focus on drug use in the Midwest. I want to specifically thank Kirk Dombrowski, John Bruhn Professor of Sociology and principal investigator on the project, for his leadership and hard work in earning the university's fifth COBRE.
Our faculty also are achieving high honors. I want to recognize historian Margaret Jacobs, who became only the second Nebraska faculty member – and the university's first woman – to be named a member of the American Academy of Arts and Sciences, honoring excellence and leadership across disciplines.
UNL faculty won four of the University of Nebraska's President's Excellence Awards, the NU system's most prestigious awards for research, creative activity, teaching and engagement. My congratulations go to:
Lloyd Bell, professor of agricultural leadership, education and communication, who won the Outstanding Teaching and Instructional Creativity Award for his meritorious and sustained record of excellence and creativity in teaching.
Kwame Dawes, Chancellor's Professor of English, and Evgeny Tsymbal, George Holmes University Distinguished Professor of Physics, who each won the Outstanding Research and Creative Activity Award for research or creative activity of national or international significance.
Mario Scalora, professor of psychology and director of the University of Nebraska Public Policy Center, who won the Innovation, Development and Engagement Award for work that has enriched the broader community.
Driving economic development through research
Broadening our research base through public, private and philanthropic partnerships is an important part of my work and an area we continue to grow. Nebraska Innovation Campus, designed to stimulate these collaborative partnerships, is expanding rapidly and offering new opportunities.
Virtual Incision, the medical device company founded by Nebraska researchers Shane Farritor and Dmitry Oleynikov, has moved into the new Rise Building at NIC. The larger space has enabled the company to manufacture robotic surgical devices on campus, creating jobs for Nebraska graduates and boosting the state's economy.
If you believe your research has commercial potential, I hope you will use the resources available through NMotion, whose mission is to help emerging businesses find success. NMotion's spring cohort is spending seven weeks receiving intensive coaching at the accelerators' base at Fuse Coworking. On May 22, the five startups will pitch their companies to mentors, investors and community members at a Demo Day at NIC. We wish them luck!
Honoring the university's past
ORED partners with the Office of the Chancellor, the Research Council and the Osher Lifelong Learning Institute to sponsor the Nebraska Lectures: the Chancellor's Distinguished Speaker Series. This year, in honor of the university's 150th anniversary, we are sponsoring a lecture each month, featuring faculty from many disciplines and covering topics both historical and current.
I hope you'll join me at Tuesday's lecture, when Willa Cather scholar Kari Ronning, research associate professor of English, will explore the novelist's student experience at Nebraska in the 1890s. "Willa Cather on Campus" is at 3:30 p.m. in the Mary Riepma Ross Media Arts Center. You can also enjoy past lectures at https://research.unl.edu/nebraskalectures/ or read the summary in this month's Research News.
I wish you all a great summer. Do good work, and take some time to relax and have fun.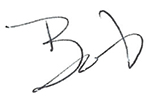 Bob Wilhelm
Vice Chancellor for Research and Economic Development
---