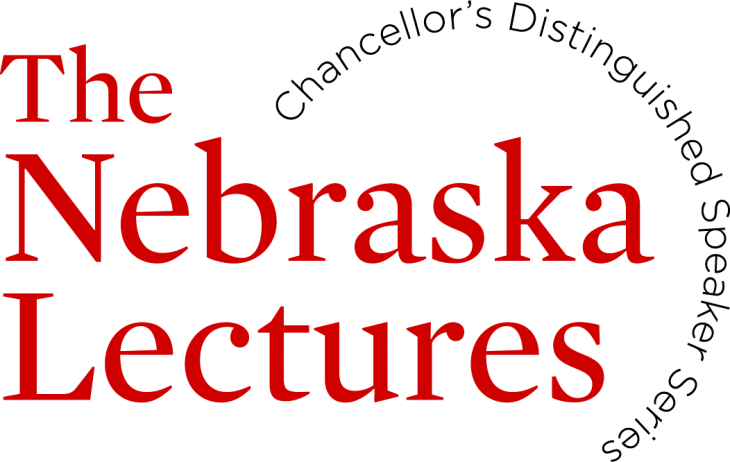 About the Nebraska Lectures
The Office of Research and Economic Development partners with the Office of the Chancellor and the Research Council, in collaboration with the Osher Lifelong Learning Institute, to sponsor the Nebraska Lectures: the Chancellor's Distinguished Speaker Series. Typically offered once a semester, the Nebraska Lectures bring together the university community with the greater community in Lincoln and beyond to celebrate the intellectual life of the University of Nebraska-Lincoln by showcasing the faculty's excellence in research and creative activity.
The topics of these free lectures reflect the diversity of faculty accomplishments in the arts, humanities, social sciences and physical sciences. For more than 10 years, this forum has crossed academic boundaries to build morale and a sense of common identity, allowing some of the great minds on the UNL faculty to share notable discoveries in a non-technical format, fostering a collective passion for education and research, and spurring the imaginations of those who share the need to know more. Read more about how lecturers are selected at the Research Council website.
---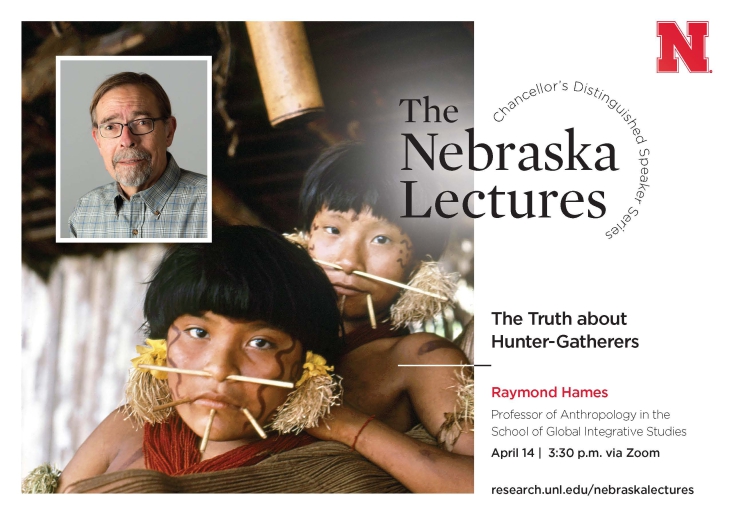 Raymond Hames
Professor of Anthropology, School of Global Integrative Studies
April 14, 3:30-4:30 p.m. Register for virtual lecture with live Q&A.
Questions can be submitted via chat.
Many in our modern society view hunter-gatherers as natural exemplars of how we should raise our children, eat, exercise and conserve resources. Hunter-gatherers are thought to have maintained equality between the sexes, lacked economic inequality and rarely resorted to deadly violence. Hames' talk will sketch the diversity of hunter-gatherer life and qualify or debunk many of these utopian assumptions.
#neblecture
More information about The Truth about Hunter-Gatherers 
Previous Lectures