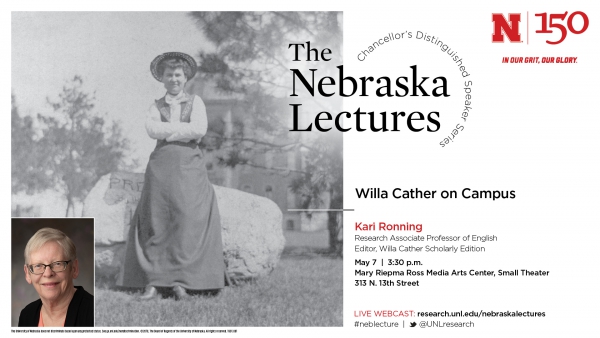 Kari Ronning
Research Associate Professor of English
Editor, Willa Cather Scholarly Edition
University of Nebraska-Lincoln
May 7, 2019
3:30 p.m. Free Public Lecture ● Reception Following
Mary Riepma Ross Media Arts Center, 313 N. 13th St.
Parking and transportation
Go to the Parking and Transit Services website to view campus maps and parking locations. City of Lincoln parking garages also are available nearby.
Full-length video available
View videos of past Nebraska Lectures
#neblecture