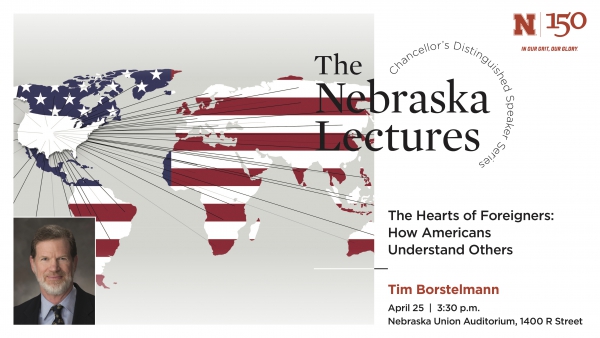 Tim Borstelmann
E.N. and Katherine Thompson Professor of Modern World History
University of Nebraska-Lincoln
April 25, 2019
3:30 p.m. Free Public Lecture ● Reception Following
Nebraska Union Auditorium, 1400 R St.
Parking and transportation
Go to the Parking and Transit Services website to view campus maps and parking locations. City of Lincoln parking garages also are available nearby.
Full-length video available
View videos of past Nebraska Lectures
#neblecture