Posted November 2, 2017 by Ashley Washburn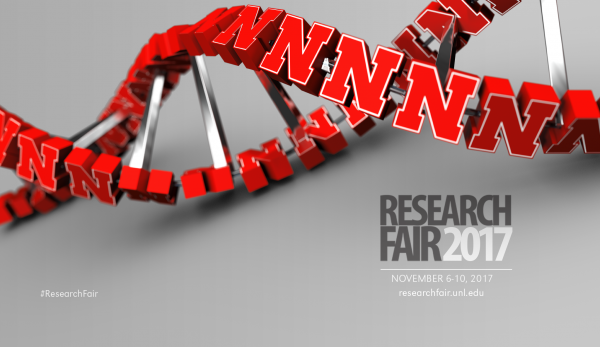 Scientists and scholars looking to sharpen their skills in communicating about complex topics are invited to attend the Nov. 7 workshop, "Science Communication: Designing a Vivid Message." Registration is required.
This Research Fair event is 9:30 a.m.-12:30 p.m. at the Nebraska Innovation Campus Conference Center, following the annual faculty recognition breakfast. The Office of Research and Economic Development is hosting this event in partnership with the Alan Alda Center for Communicating Science.
Alda Center facilitator James Rea will lead this interactive workshop using the Alda Method™. Through a series of improvisational theater techniques, participants will learn how to speak more expressively about research. The Alda Method helps speakers find common ground, use conversational language and foster genuine connections with the audience. The goal is to create meaningful messages that audiences remember.
Rea has more than 20 years of experience helping scientists, engineers and technical experts reach key audiences with clear, compelling stories. Prior to starting a communications consulting practice, Rea held a communications role with the U.S. Environmental Protection Agency and was an independent reporter and producer for National Public Radio. His work aired on NPR affiliate stations across the country.
---