Posted November 3, 2017 by Ashley Washburn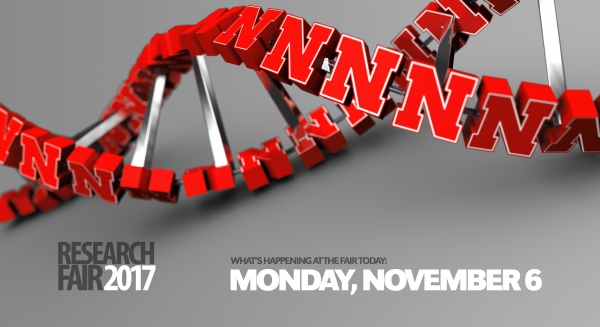 The University of Nebraska-Lincoln's fall Research Fair begins today with an 11:30 a.m.-1:30 p.m. presentation from Kathie Olsen, founder and managing director of ScienceWorks LLC. "One Big Idea, Multiple Missions: Maximizing Your Opportunities for Research Funding" is in the Nebraska Union Ballroom. Lunch will be served, and registration is required. Please plan to attend if you have registered.
Research Fair is open to all Nebraska faculty, staff and students, though registration is required for some events. Participants are encouraged to use the #ResearchFair hashtag on social media and tag @UNLresearch. This biannual event is sponsored by the Office of Research and Economic Development in cooperation with campus partners.
More resources
What's happening Tuesday
---