From the Vice Chancellor News for Researchers
Posted February 3, 2017 by jbrehm2
Last year in his inaugural State of the University address, Chancellor Ronnie Green laid out a bold vision for the University of Nebraska-Lincoln. This vision includes more than doubling our annual research expenditures to $600 million by 2025, a challenge the Office of Research and Economic Development gladly takes on.
Reaching this goal will require not only using all of the knowledge and tools we have available, but also creating new tools and new approaches for growing our research enterprise. We want to partner with you in all of your research efforts, and effective, accessible communication is essential to those partnerships. One way to step up our research communications is to make Research News a monthly publication. Although the quarterly format of Research News served the campus well for almost 10 years, we believe this new format better fits today's fast-moving media climate and enables us to more quickly and succinctly provide you with "news you can use."
Research News will be in your inbox on the first Monday of the month, providing the latest information about funding opportunities, upcoming deadlines and events, ORED services and policy changes. And, as always, we will use Research News to celebrate your latest successes in research, scholarship and creative activity.
To make sure that everyone in the community has access to important information, in addition to Research News, ORED offers you news about research on a variety of platforms. If you prefer reading news online, visit the frequently updated News for Researchers section at research.unl.edu. This feed also appears in NUgrant for users who are logged in. Social media users can follow @UNLresearch on Twitter for frequent updates on deadlines, tips for researchers, policy updates and news stories. We also share photos, videos and other news about Nebraska research on Facebook, Instagram and YouTube.
If you have questions or feedback on Research News, please contact Steve Koppes, director of research communications, 402-472-3818. And I am always interested in hearing your ideas for growing our research enterprise. You can reach me at goddard@unl.edu or 402-472-3123.
This semester is off to a fast start, with many exciting changes and new challenges. I look forward to working with you to meet these challenges.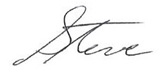 ---