The University of Nebraska-Lincoln (UNL) seeks an experienced and collaborative leader to serve as the Associate Vice Chancellor for Research and Research Integrity Officer (AVCR-RIO).
The AVCR-RIO will join the University at a pivotal moment as UNL embarks on expanding their research, scholarship, and creative activity efforts in Nebraska and beyond to realize their N2025 strategic plan. UNL is a leading national research university with a deep commitment to its land-grant mission, consistently recognized for its value and access to the citizens of Nebraska and beyond.
University Leadership and Strategic Vision
Dr. Robert G. (Bob) Wilhelm joined the University in 2018 as the Vice Chancellor for Research and Economic Development, after previously serving as Vice Chancellor at the University of North Carolina at Charlotte. Earlier in his career, Wilhelm worked at the Palo Alto Laboratory of Rockwell Science Center and Cincinnati Milacron as well as co-founding a high-tech company, OpSource. He is a recognized expert in precision engineering and advanced manufacturing. He is a Fellow of the National Academy of Inventors and the International Academy for Production Engineering. In Charlotte, he led the reorganization of the University Research Park as chair of University City Partners, worked to define a state-wide agenda for research and innovation while serving on the NC Board of Science, Technology, and Innovation. For more information about the Office of Research & Economic Development (ORED), please visit https://research.unl.edu/.
Dr. Ronnie D. Green is UNL's 20th Chancellor. Prior to being named Chancellor in 2016, Green served for six years as the Harlan Vice Chancellor of the UNL Institute of Agriculture and Natural Resources and the Vice President for Agriculture and Natural Resources of the University of Nebraska system. Green has served on the animal science faculties of Texas Tech University and Colorado State University, and as the national program leader for animal production research for the USDA's Agricultural Research Service and executive secretary of the White House's interagency working group on animal genomics within the National Science and Technology Council.
Under the Chancellor's leadership, the University embarked on a 25-year vision (N150 Vision) and launched the first five-year (N2025) strategic plan in 2020, beginning an aggressive agenda that is built upon six distinct aims, three in which the AVCR-RIO will play a critical role: 1) Broaden Nebraska's engagement in community, industry, and global partnerships; 2) increase the impact of research and creativity, and foster innovative, interdisciplinary endeavors; and 3) solve challenges critical to Nebraska and the world.
Role of the Associate Vice Chancellor for Research
As a member of the Vice Chancellor for Research and Economic Development's senior leadership team, the AVCR-RIO will play a major role in matching UNL's distinctive faculty strengths to existing and emerging priorities in external research support, especially competitive federal funding.
The AVCR-RIO's primary responsibilities will be to plan strategically for the development of research initiatives that draw on the expertise and experience of faculty and the unique research resources across the university; create opportunities for faculty to network with funding agencies; collaborate with academic departments and colleges to facilitate planning for research initiatives; and oversee UNL's efforts to comply with national requirements and norms for responsible conduct of research and conflict of interest. Responsibilities include:
Work with faculty researchers, research center and institute directors, and deans to promote the basic, applied, translational, and multidisciplinary research mission of the university through the development and support of collaborative research initiatives and through support for and commitment to research excellence across all sectors and disciplines.
Promote and cultivate successful grant proposal activity, particularly among faculty members who have meaningful, fundable ideas in highly attractive areas.
Support the development of new research areas by identifying and cultivating innovative research programs that result in new revenue streams and increased quality.
Serve as Research Integrity Officer (RIO) with responsibility for the following areas of research compliance: research misconduct allegations, inquiries and investigations involving falsification, fabrication, or plagiarism.
Serve as Institutional Official (IO) with responsibility for the following areas of research compliance: protection of human research participants, biosafety in research, responsible conduct of research, conflicts of interest in research, and the use of human embryonic stem cells (hESC), human fetal tissue (hFT) in research and the care and ethical treatment of animals used in teaching and research on the UNL campus and its satellite animal facilities.
Serve as Empowered Official, for all purposes relating to applicable federal export control regulations. As the Empowered Official, this individual will be designated and empowered by the University to oversee any of the University's export licensing or approval activities and to sign license applications or other documentation relating to such licensing or to export approval, within the overarching, central university administrative structure.
Provide administrative oversight and strategic direction for the Research Compliance Services and Institutional Animal Care Program teams.
Carry out other duties and projects as assigned by the Vice Chancellor for Research and Economic Development.
Qualifications and Characteristics
This position requires strong interpersonal and communication skills and the ability to work collaboratively with many internal and external constituencies. The successful candidate will have an earned terminal degree appropriate to their discipline and must have held at some point in their career an appointment as a tenured full professor or senior associate professor with a distinguished record of academic contributions.
The AVCR-RIO will be an accomplished professional of the highest integrity who embraces positive change and a team approach and who works with colleagues in a spirit of partnership and transparency to facilitate the advancement of research and creative activity at the University. The AVCR-RIO will also bring the following professional qualities and experiences:
Expertise in the life sciences, environmental sciences, or social, behavioral and educational sciences with a particular background in multidisciplinary research.
Excellent organizational skills, an understanding of systems and how they work, a strong sense of accountability, and experience in communicating innovative results are necessary.
Have a clear and informed understanding of federal policies that govern research accountability and guide the fiduciary requirements of grants, cooperative agreements, and contracts; and experience translating this understanding into the effective management of research programs in ways that are responsible but do not diminish creativity or opportunity.
Have demonstrated ability to provide leadership, management oversight, and strategic direction; outstanding interpersonal communication skills, both verbal and written; and previous administrative experience as a department chair or head, associate dean, or other relevant academic leadership.
Demonstrate a strong commitment to diversity and inclusion.
Be a US citizen or a lawful permanent resident.
About the University of Nebraska-Lincoln
Founded as a land-grant institution in 1869, the University of Nebraska-Lincoln is the flagship institution among the four universities of the University of Nebraska system. UNL ranks among the world's leading universities and is the state's primary intellectual center through its three primary missions of teaching, research, and service. The University's land-grant tradition creates a state-wide responsibility to serve the needs of Nebraska and its citizens. Through Nebraska Extension and its partnerships with federal, state, and county agencies, the University has an outreach program in each county in the state.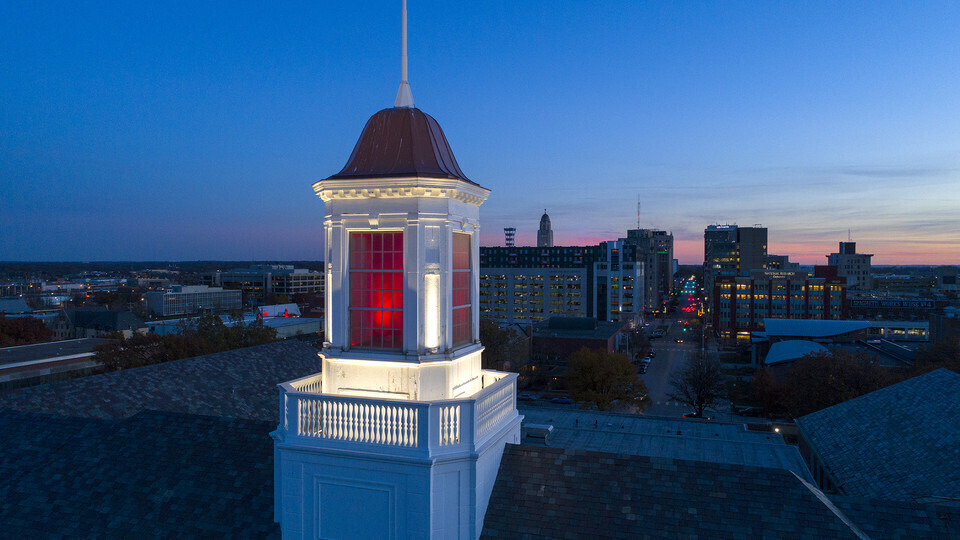 UNL is designated in the Carnegie Classification system as a research university with very high research activity (R1) and a wide array of grant-funded projects aimed at broadening knowledge in the sciences and humanities. The University set new records with $321 million in total research expenditures in FY 2021. By connecting everything it does to its research, scholarship, and creative activity, the University ensures these innovations shape the education provided to its students. It is a member of the Big Ten Conference and the Big Ten Academic Alliance and is accredited by the Higher Learning Commission of the North Central Association of Colleges and Schools.
The University enjoys strong public support from the citizens of Nebraska, and UNL contributes to a strong workforce and vibrant economy within the state. Nebraskans view UNL as "their Land-Grant University" and are vested in its success. The University of Nebraska Foundation completed a $1.2 billion capital campaign, raising $1.8 billion. Planning for the next major campaign is underway. Over the last 10 years, more than $1 billion has been invested in significant major capital construction, including academic and research facilities, supported by both private gifts and state funding. The state will be providing $216 million in building upgrades which include new construction and renovations.
About Lincoln, Nebraska
Situated in the city of Lincoln, UNL plays an integral part in the success and future of the city. As collaborative and open partners, the city of Lincoln and UNL are deeply committed to the success of their counterpart. Lincoln has many of the cultural and entertainment benefits of a much larger city, with the feel of a friendly Midwestern community. As the state capital, most Nebraska state agencies and offices are located in Lincoln, as are several United States government agencies.
Lincoln boasts a highly educated workforce with an unemployment rate of 2.9% and the median age is 32.8. The West Haymarket project, which has developed since 2014 has spurred rapid growth associated with several large organizations, including Hudl, a technology firm started by graduates of UNL's Jeffrey S. Raikes School, and Olsson, an engineering and architecture firm. The University's partnership with the city and private groups in redeveloping a former railyard into a sports and concert arena has sparked renewed interest in housing, retail, and other activities within walking distance of the city campus.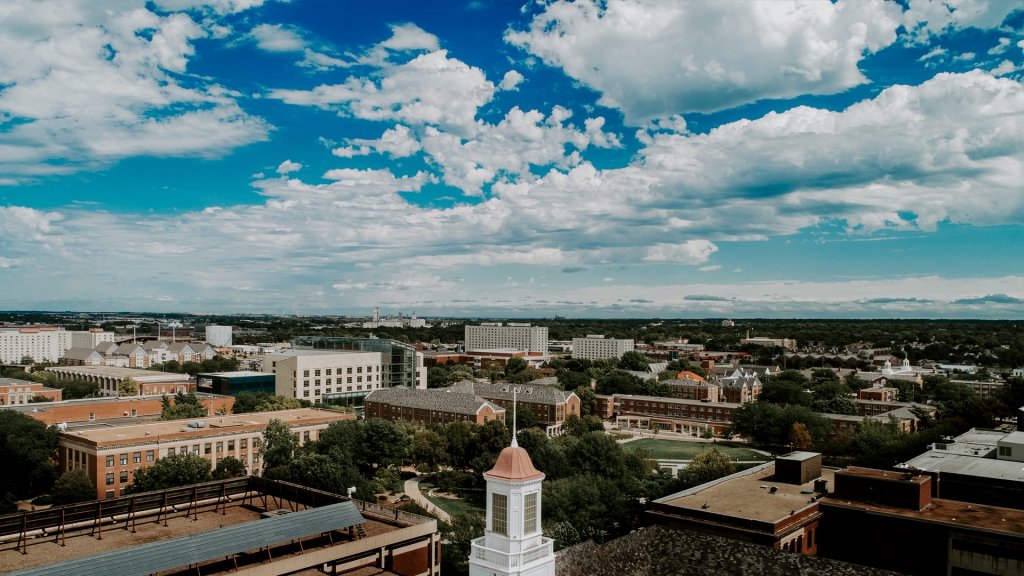 With the most parkland per capita in the nation, an extensive (and growing) bike trail network, many diverse employment opportunities, and a low cost of living, Lincoln is one of the fastest growing metro areas in the Midwest, yet still boasts an easy average commute time of 18 minutes door to door. Lincoln has been rated the #1 Healthiest City by Daily Finance, Happiest City by Gallup, #1 Best Places to Find a Job, #4 Best Places for Business and Careers by Forbes, #4 Best Run City in the Nation by MSN, Top 10 Cities to Buy a Home by ABC News, #4 Best Place to Raise a Family by Gallup, and one of the Cleanest U.S. Cities by American Lung Association.
The Lincoln Municipal Airport (LNK) is located 10 minutes from downtown, with the larger airport Omaha Eppley Airfield (OMA) located in Omaha, about 60 minutes away from campus. Lincoln lies adjacent to Interstate 80, which crosses the state. Click here to learn more about life in Lincoln.
Applications, Inquiries and Nominations
To ensure full consideration, applications should be submitted by January 20, 2023. The search committee will continue to receive applications until the position is filled.
Applicants should go to https://employment.unl.edu, requisition F_220222. Click "Apply for this Job," complete the information form and attach a) a letter of interest that highlights your qualifications for the position and explains your interest and motivation; b) a statement of your approach to and experience with advancing equity, inclusion, and diversity, as well as your anticipated contributions to creating inclusive environments in which every person and every interaction matters (2 page maximum); c) a detailed curriculum vitae; and d) the names of 3-5 professional references. References will be requested only of candidates who make the short list.
Questions can be directed to:
Becky Zavala
Assistant Vice Chancellor for Research and Economic Development
rzavala2@unl.edu
402-472-0735
---
UNL offers an attractive compensation and benefits package, commensurate with the successful candidate's background and experience.
The University of Nebraska is committed to creating a diverse and inclusive work and learning environment free from discrimination and harassment. UNL is dedicated to creating an environment where everyone feels valued, respected, and included.
As an EO/AA employer, the University of Nebraska considers qualified applicants for employment without regard to race, color, ethnicity, national origin, sex, pregnancy, sexual orientation, gender identity, religion, disability, age, genetic information, veteran status, marital status, and/or political affiliation. See https://www.unl.edu/equity/notice-nondiscrimination.