Posted July 31, 2020 by Heidi Uhing
University Libraries encourages faculty to document conference papers prepared for conferences canceled this year due to COVID-19. If you prepared a conference paper but were unable to present it, follow these tips to ensure that your work is properly cited and shared.
Disseminate your peer-reviewed, invited, accepted abstract and related information, including your completed poster or presentation, through the virtual platform provided by your conference, if available. Also share it on UNL's Digital Commons, which is a public, full-text repository of Nebraska research, scholarship and creative activity, including dissertations, theses and faculty publications.
List the citation on your CV as you would normally and provide the link to where your scholarly work has been disseminated. Examples of how to cite canceled or postponed presentations on your CV are provided by APA Style and the MLA Style Center.
Lastly, include the conference acceptance email or letter in the scholarship section of your reappointment, promotion or tenure portfolio.
For assistance sharing your paper on UNL's Digital Commons, contact Paul Royster or Sue Gardner.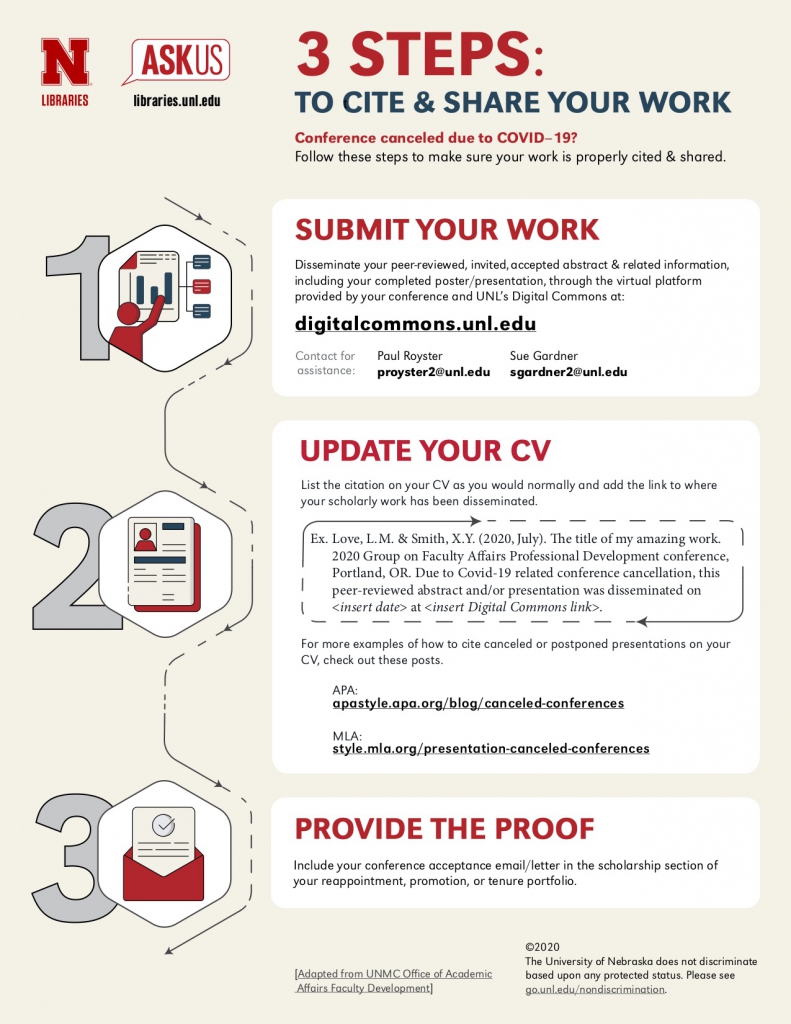 ---