News for Researchers Slideshow
Posted May 3, 2019 by jbrehm2
From winning major awards to earning the academy's top honors, Nebraska faculty have demonstrated that hard work and dedication pay off. View the slideshow to learn about major research accomplishments from January to May 2019.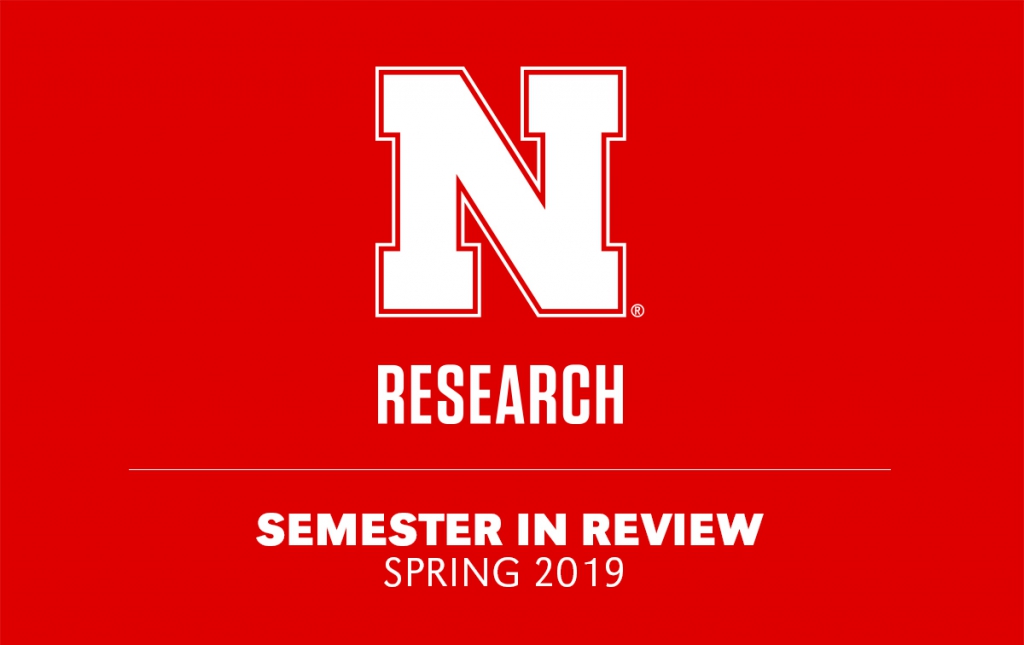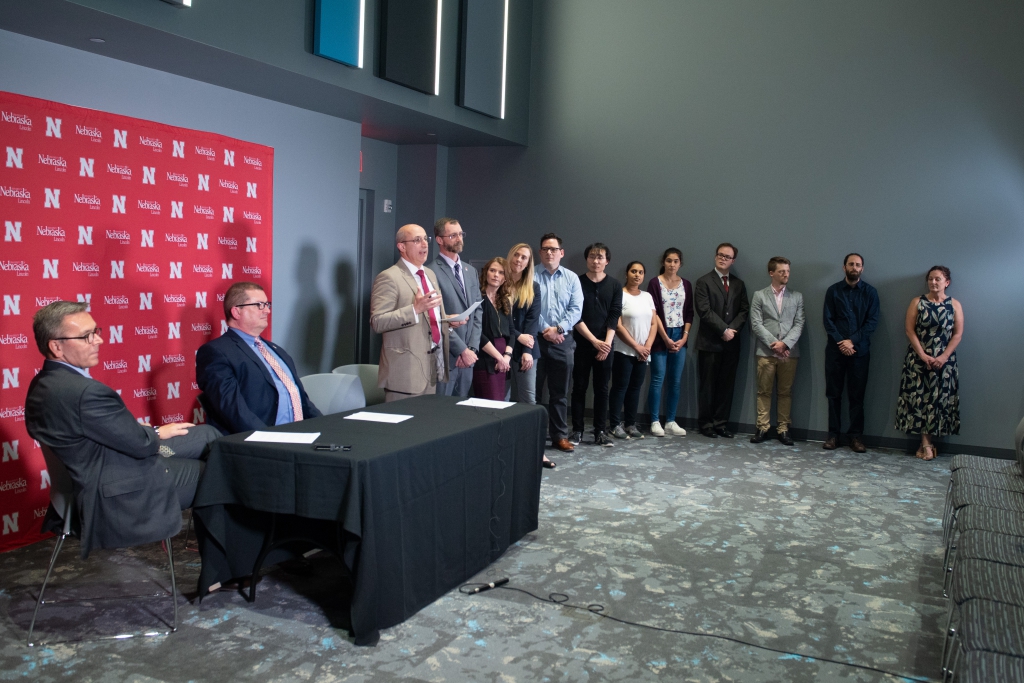 Nebraska to create center for addressing rural drug issues
On April 24, the university announced that it received an $11.85 million grant to form the Rural Drug Addiction Research Center, a National Institutes of Health Center of Biomedical Research Excellence. It is the country's only major research center to focus on drug use in the Midwest. The multidisciplinary center will conduct cutting-edge research into understanding the extent and nature of rural addiction, develop evidence-based treatment methods, and support outreach and policy efforts to help reduce addiction and overdoses. Kirk Dombrowski, John Bruhn Professor of Sociology, is the principal investigator of the university's fifth COBRE.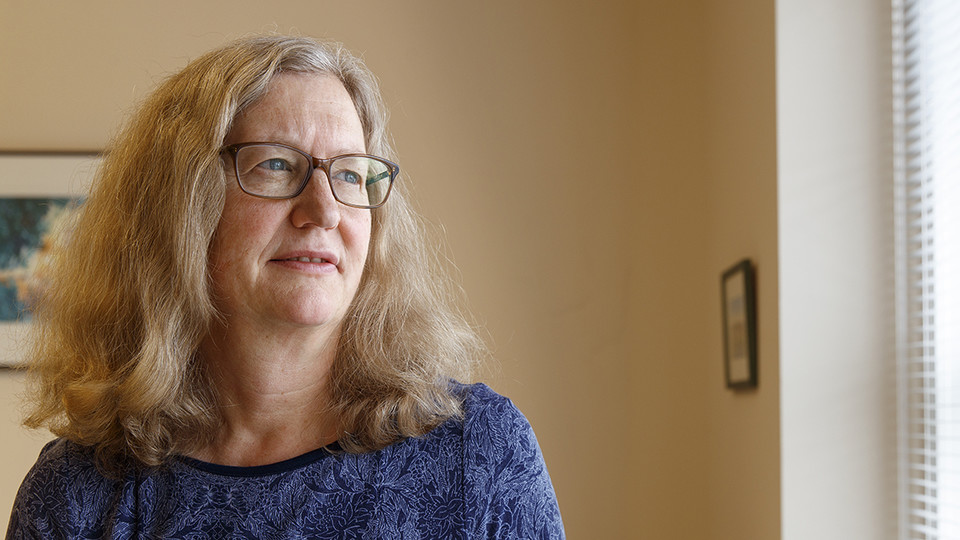 Jacobs named to American Academy of Arts and Sciences
Historian Margaret Jacobs became only the second Nebraska faculty member – and the university's first woman – to be named a member of the American Academy of Arts and Sciences, honoring excellence and leadership across disciplines. Jacobs, who joined the faculty in 2004, is an expert on history of the American West, especially as it relates to women, gender, children and family. She has written extensively on U.S. government policies that separated indigenous children from their families.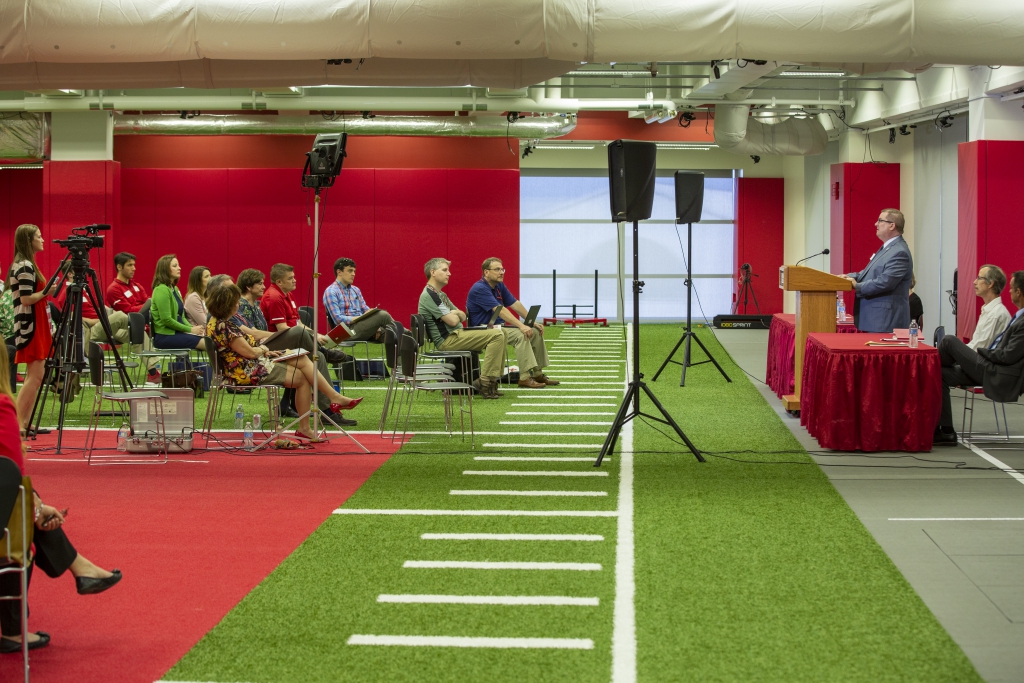 Husker research teams take part in first-ever Research Media Day

On April 8, the university held the inaugural Research Media Day, an opportunity for four Husker research teams to gain immediate news coverage, name recognition and enhanced media relationships with local outlets.
The researchers provided overviews of their work during a news conference and participated in video, audio and written interviews. Following the event, outlets such as the Omaha World-Herald and Channel 8 KLKN-TV published stories about Nebraska research.

FY 2018 a record-breaking year for research expenditures

The Office of Research and Economic Development announced March 29 that the university achieved $308 million in total research expenditures during the fiscal year ending June 30, 2018. The milestone marked a 2% increase from the previous record of $302 million and keeps Nebraska on track to meet its goal of approaching $450 million in research expenditures by 2025. "Our record-setting research enterprise is a testament to our faculty's commitment to delivering on our land-grant commitment to research and discovery that matters to Nebraska," Chancellor Ronnie Green said.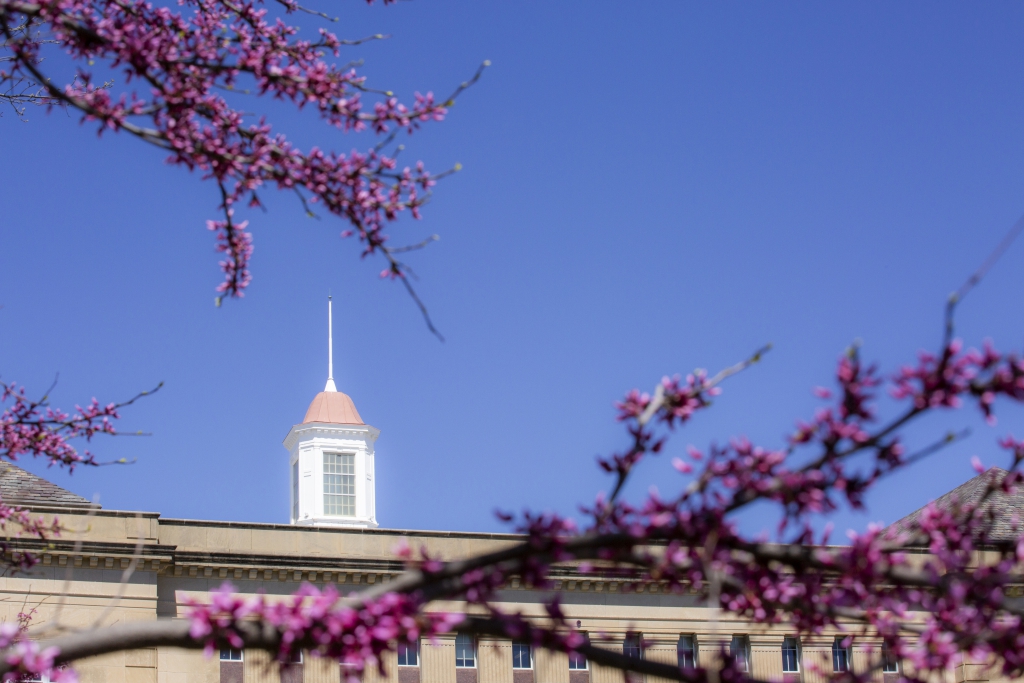 Two Husker teams receive humanities funding

On March 28, the National Endowment for the Humanities announced that two of the university's digital humanities initiatives would receive more than $640,000. The organization funds projects that support vital research, education, preservation and public programs in the humanities. The Husker recipients are:
Margaret Jacobs, Chancellor's Professor of History. Her team received $349,899 for the Genoa Indian School Digital Reconciliation Project, aimed at compiling, digitizing and making accessible materials from the Genoa, Nebraska, school, one of the largest established by the U.S. Bureau of Indian Affairs to assimilate indigenous people into Euro-American culture.
Matt Cohen, professor of English. His team received $292,627 to redesign the Charles Chesnutt Digital Archive, which spotlights the work of Chesnutt, an African American author of the late 19th and early 20th centuries who is considered a pioneer in writing on themes of race and justice. The project is a partnership between Nebraska and The New School in New York City.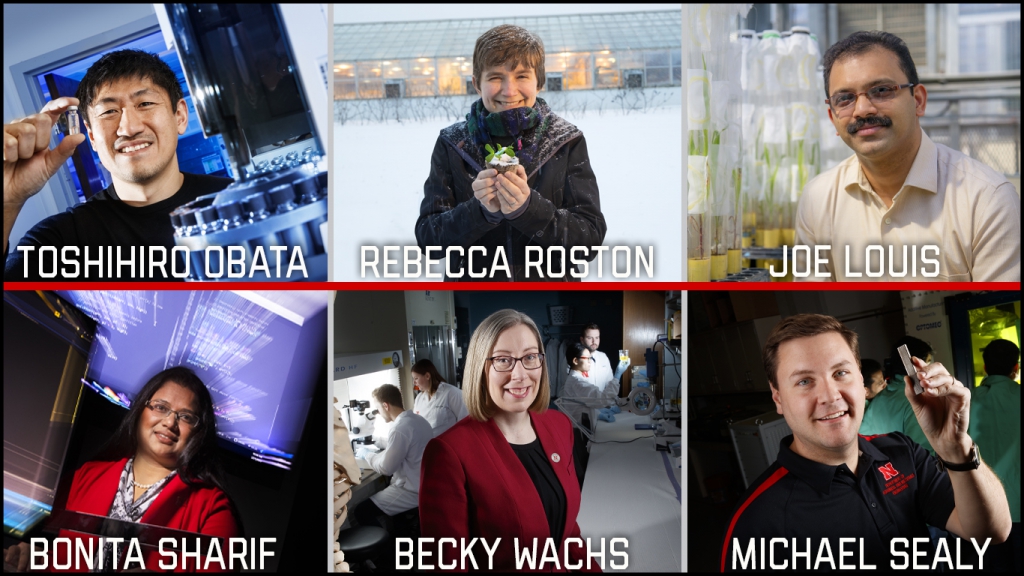 Huskers earn additional early career honors

Nebraska pre-tenure faculty continued to receive support from the National Science Foundation's Faculty Early Career Development Program, one of the nation's most prestigious honors for rising scholars.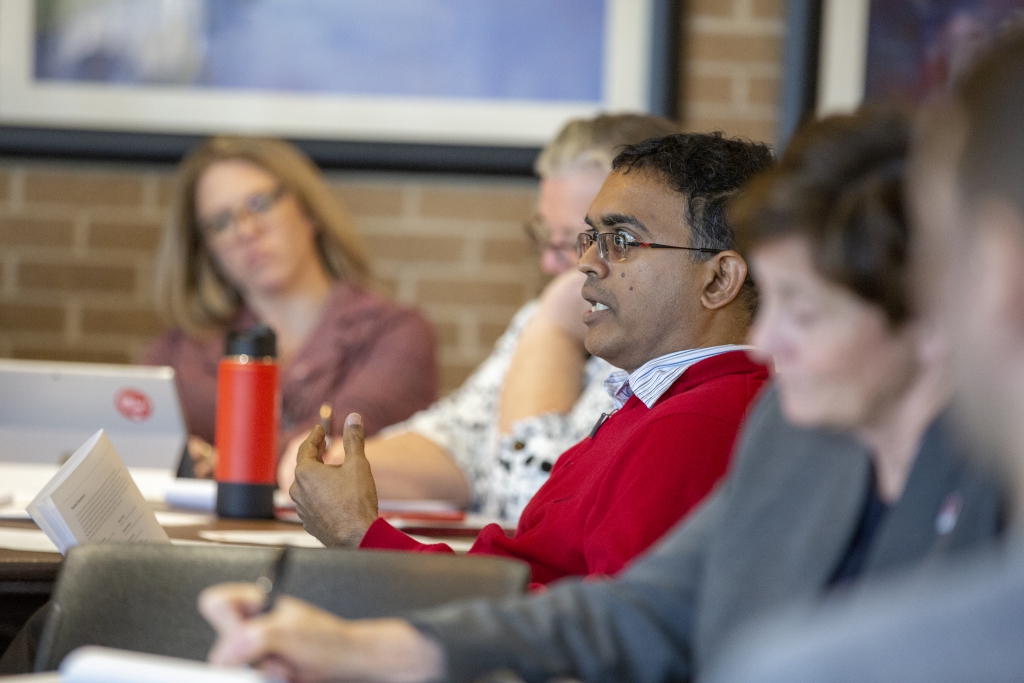 Listening sessions shape direction for research at Nebraska

The Nebraska research community participated in a series of listening sessions, part of a strategic planning process that will lay the groundwork for achieving the university's ambitious research growth goals. Bob Wilhelm, vice chancellor for research and economic development, led the discussions. Topics included research centers and shared resource facilities, networking and team building, internal funding opportunities, new faculty issues, training and development programs, industry collaborations and technology commercialization. The previous strategic plans for research were implemented from 2012 to 2017 and set the course for reaching $300 million in research expenditures, an institutional milestone.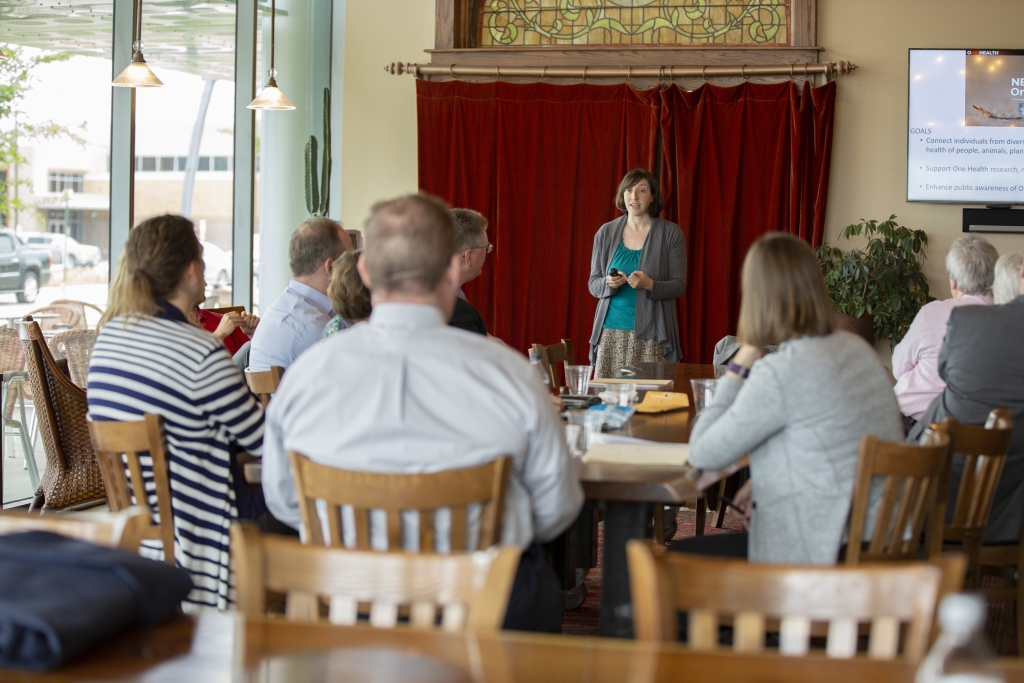 NU federal relations team tours research facilities
The University of Nebraska's federal government relations team held its quarterly meeting April 26 in Lincoln. The group toured the Center for Brain, Biology and Behavior, as well as Virtual Incision's new offices at Nebraska Innovation Campus.
Bob Wilhelm, vice chancellor for research and economic development, gave a briefing during lunch regarding economic development activities at NIC. Husker researchers Craig Allen, Dirac Twidwell and Liz VanWormer closed the day by updating attendees on their research about resilience in working landscapes.
The federal relations team, composed of members from all four NU campuses, is charged with communicating policy and funding impacts to Nebraska's congressional delegation.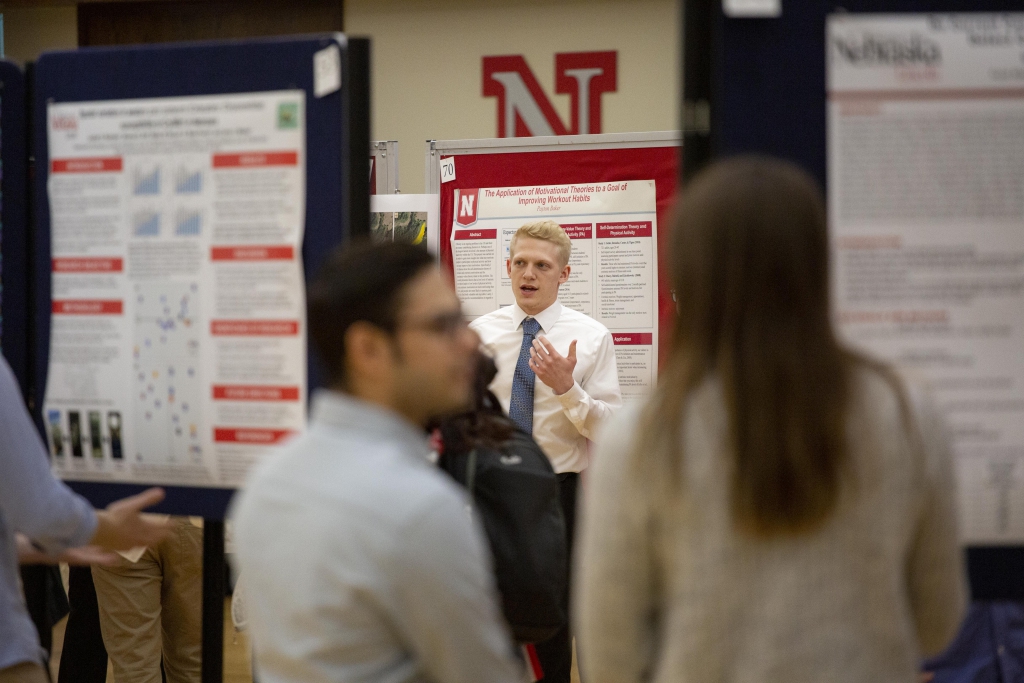 Spring Research Fair spotlights student work

The research and creative accomplishments of Husker undergraduate and graduate students were the focus of the Spring 2019 Research Fair, held April 15-16. The event featured two poster sessions at the Nebraska Union, where nearly 500 student researchers shared their work with the campus community, and another at the Ferguson House, where around 50 students presented posters to state senators.
The fair also included presentations and workshops on intellectual property, the publishing process and the responsible conduct of research.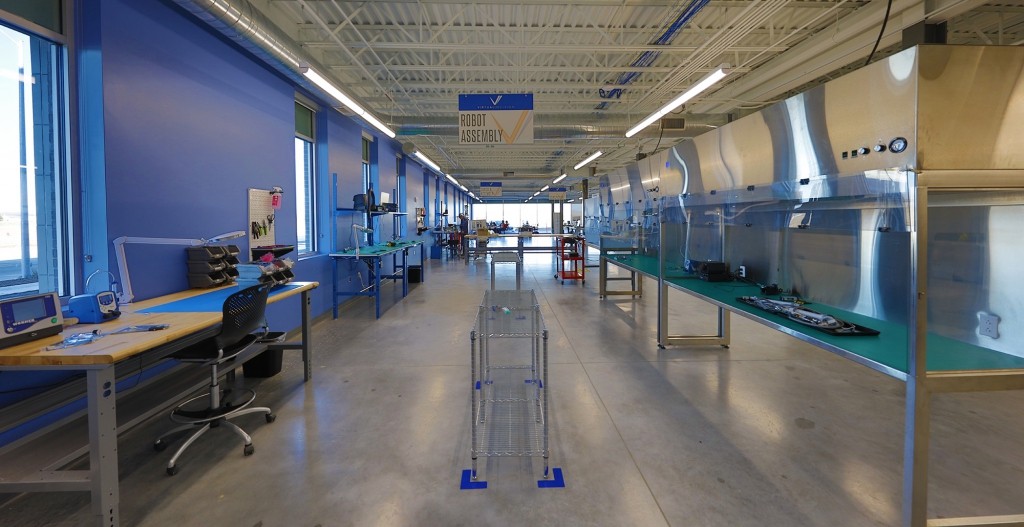 Virtual Incision expands at Nebraska Innovation Campus

Virtual Incision, the medical device company founded by University of Nebraska researchers Shane Farritor and Dmitry Oleynikov, upgraded to larger headquarters at Nebraska Innovation Campus. The fast-growing startup moved to the Rise Building, which offers ample space for a manufacturing facility, research and development laboratory, mock operating room and office space.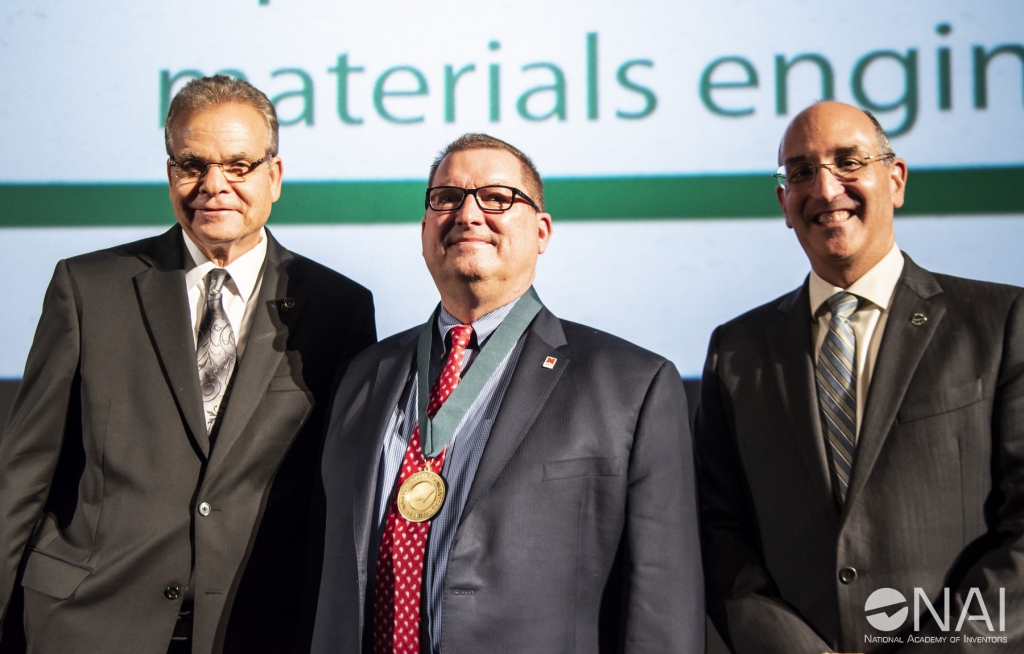 Huskers named National Academy of Inventors fellows

Bob Wilhelm, vice chancellor for research and economic development, and Nebraska alumnus Lyle Middendorf were inducted as fellows of the National Academy of Inventors in April. The honor is the highest professional distinction for academic inventors who demonstrate a prolific spirit of innovation. An expert in precision engineering, Wilhelm has deep experience in academia and industry, has spearheaded economic development efforts and holds three patents. Middendorf, a 1973 graduate, is senior vice president of advanced research and development and chief technology officer at LI-COR Biosciences. He has maintained strong ties to the university throughout his career and received the Nebraska Alumni Association's prestigious Alumni Master designation in 2003.
---