Posted April 27, 2017 by Tiffany Lee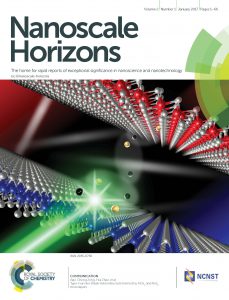 University of Nebraska-Lincoln faculty, students and postdocs whose research has been featured on the front cover of a recent academic journal are invited to submit covers for the Journal Cover Gallery. This feature on the Office of Research and Economic Development website showcases Nebraska research on the covers of peer-reviewed journals.
To submit a recent journal cover featuring your work, complete this form and provide a link to the journal's online edition. Also upload a high-resolution photo (300 dpi or higher) of the journal cover. Criteria:
Article must be authored by UNL faculty, staff, students or postdocs.
Journal must be peer reviewed.
Cover must illustrate your work.
For more information contact Tiffany Lee, research communications specialist, 402-472-1808.
---