News for Researchers Slideshow
Posted May 3, 2018 by jbrehm2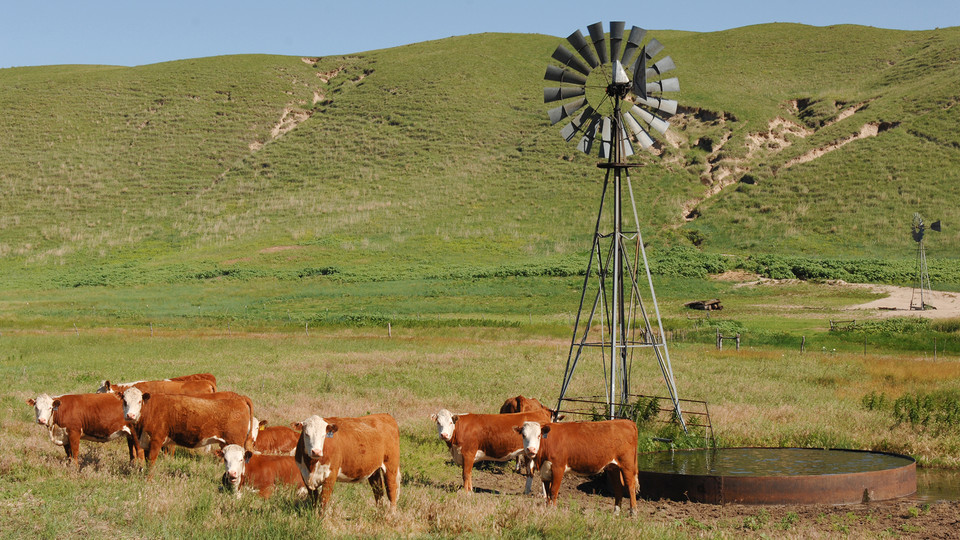 Nebraska animal care program earns reaccreditation
The University of Nebraska-Lincoln's animal care program received reaccreditation from the Association for Assessment and Accreditation of Laboratory Animal Care International, a nonprofit organization that ensures high standards of laboratory animal care and use. AAALAC accreditation requires not just compliance with laws regulating the use of animals in research, but also extra efforts toward animal care excellence. Kelly Heath, director and attending veterinarian for Nebraska's Institutional Animal Care Program, led the animal care team through the rigorous reaccreditation process. Nebraska is one of more than 980 AAALAC-accredited organizations worldwide.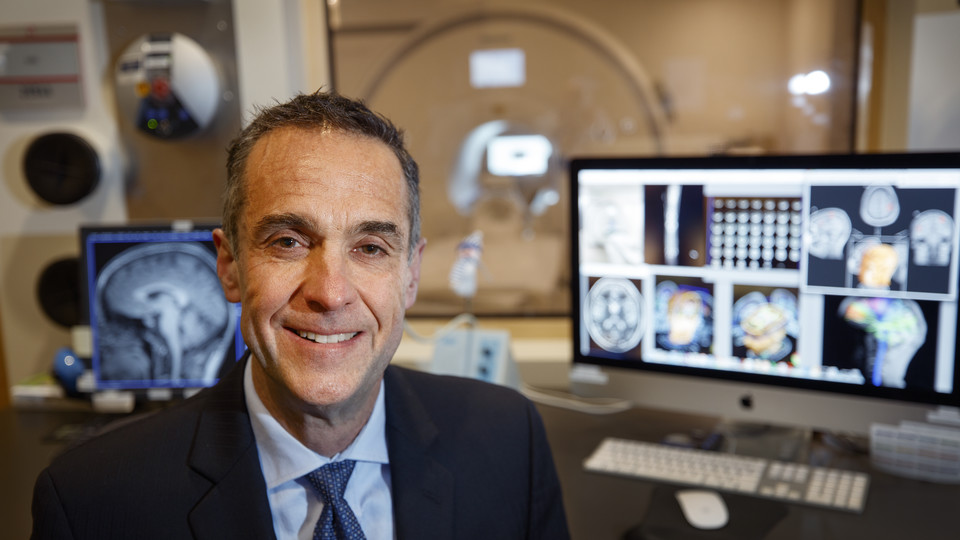 New CB3 director aims to enhance center's national profile
In January, Nebraska's Center for Brain, Biology and Behavior welcomed new director Cary Savage. He is working to increase grant funding to the center, particularly federal funding from the National Institutes of Health and the National Science Foundation, and to enhance Nebraska's national research profile. Savage's research focuses on the brain basis of health behaviors, including exploration of biomarkers that predict success in weight loss programs. He also studies traumatic brain injury and aims to advance concussion research by strengthening CB3's partnership with Nebraska Athletics. Most recently, Savage was a senior scientist at Banner Alzheimer's Institute in Arizona.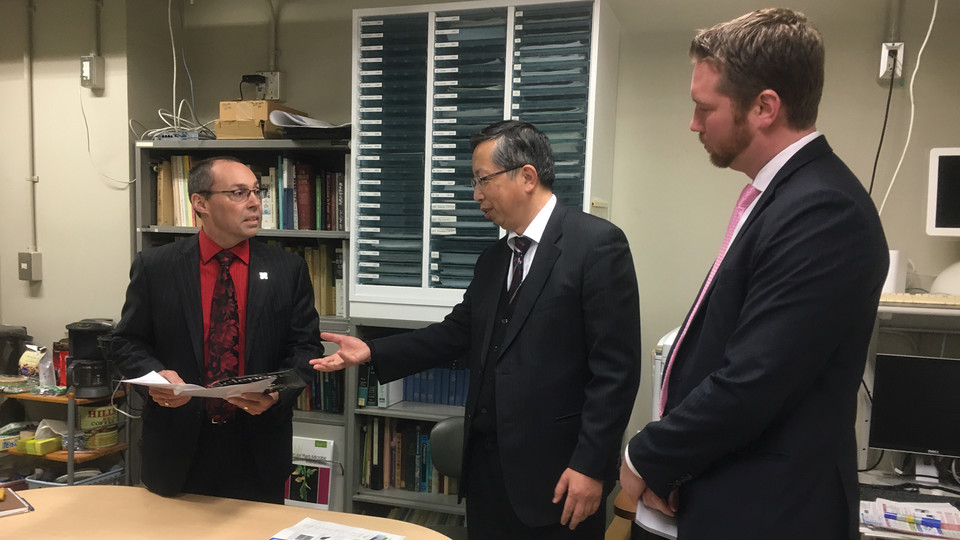 University, state officials team up for trade mission to Japan
In February, a cohort of university and Nebraska Department of Economic Development officials traveled to Japan to strengthen the Cornhusker State's business, research and academic relationships in the country. The group, which included Steve Goddard, interim vice chancellor for research and economic development, met with government officials, industry representatives and academic researchers during the five-day trip and traveled to Tokyo and parts of Japan's Hyogo prefecture, including the city of Kobe. Michael Boehm, Harlan Vice Chancellor for the Institute of Agriculture and Natural Resources and a delegation member, said cultivating international relationships is key to positioning Nebraska as a global university.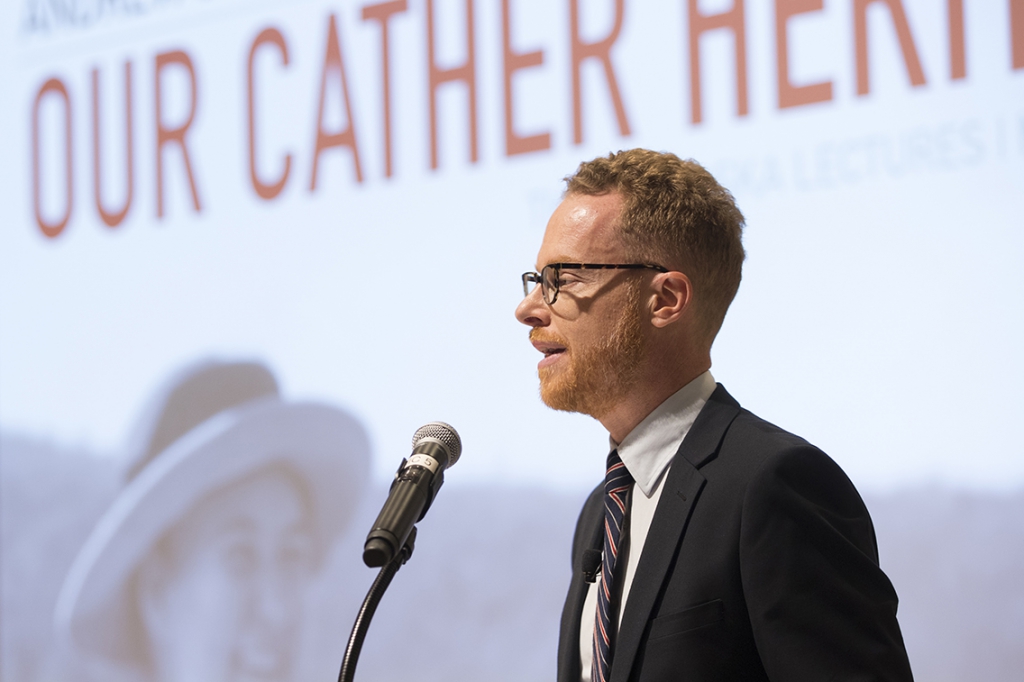 Jewell highlights Willa Cather's relevance in the modern age
At the spring Nebraska Lecture, "Our Cather Heritage," Andrew Jewell discussed lessons from Willa Cather's life and works that resonate in the contemporary world. Synthesizing examples from the author's works, letters and life story, Jewell illuminated Cather's ability to find beauty and meaning in everyday life, build meaningful relationships and find self-acceptance amid the rigid gender norms of the early 20th century. Jewell is a University Libraries professor and editor of the Willa Cather Archive, a widely accessible online resource. Watch the full Nebraska Lecture here, or the short recap.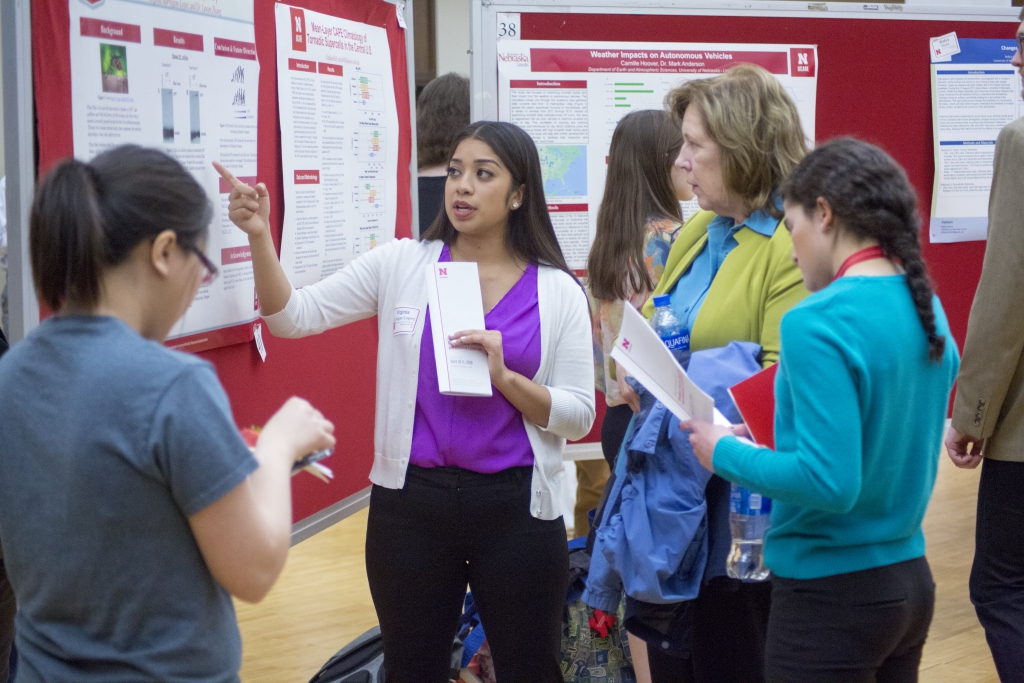 Husker students take center stage at Research Fair
Nebraska's undergraduate and graduate students headlined the April 10-11 spring Research Fair, showcasing their research and creative activity through posters and exhibitions at the Nebraska Union and the Nebraska State Capitol. At the Capitol, 25 undergraduates discussed their research with state senators at an hour-long breakfast session. The fair also included the Engage Lincoln Forum, where representatives from Prosper Lincoln, the Nonprofit Hub and the South of Downtown Community Development Organization shared opportunities for the university community to partner in research, service learning courses, internships and volunteer work. The Office of Research and Economic Development sponsors the biannual fair in cooperation with campus partners. 

Biotech Connector opens its doors
The Biotech Connector, Nebraska's first wet laboratory business incubator, is open for business. Located at Nebraska Innovation Campus, the 7,700-square-foot facility is aimed at expanding the state's biotechnology industry and creating high-paying jobs by offering wet laboratory space to bioscience startups and high-growth biotech and research-based businesses. In addition to wet labs – areas outfitted with water, direct ventilation and specialized piped utilities – the Connector provides access to expertise and networking. The facility is a collaboration between NIC, the U.S. Department of Commerce Economic Development Administration, the Nebraska Department of Economic Development, Bio Nebraska, Invest Nebraska and the University of Nebraska-Lincoln.

Commission of 150 kicks off work to shape the university's future
Nebraska's Commission of 150 started developing a broad, bold plan for the university's future over the next 25 years. The commission, composed of faculty, students, staff and stakeholders, is tasked by Chancellor Ronnie Green with designing a strategy to remake the university for the next generation. The group is expected to finalize work by mid-November and will unveil its plan as part of the university's 150th anniversary celebration in February 2019. Will Thomas, John and Catherine Angle Professor in the Humanities, and Donde Plowman, executive vice chancellor and chief academic officer, are co-chairs of the commission's executive committee.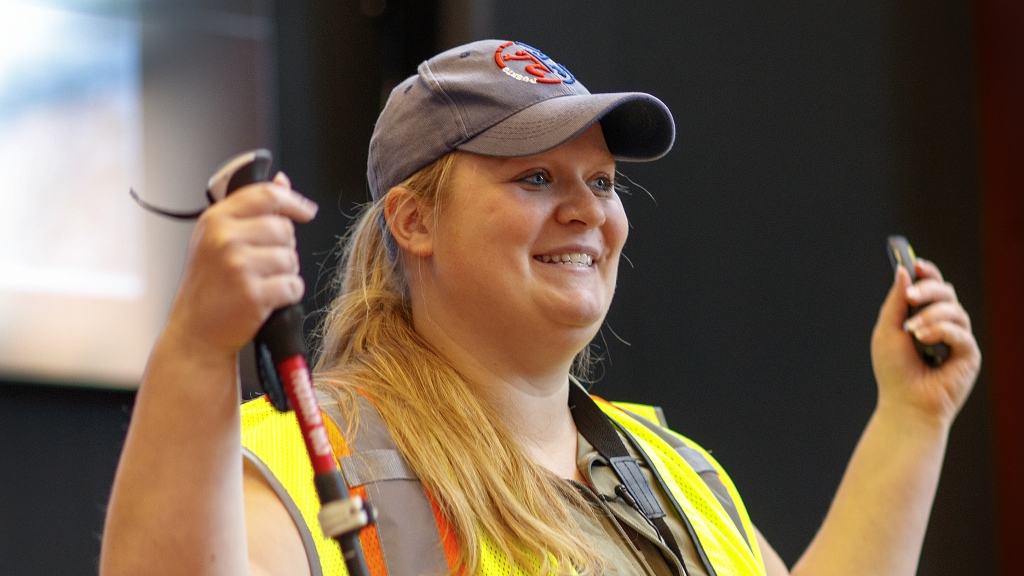 Willemssens prevails at Science Slam
Kelly Willemssens was crowned winner of the university's third annual Science Slam, a campuswide contest designed to sharpen student researchers' science communication skills across disciplines and skill levels. In response to this year's prompt – "When did you first begin to feel like a real scientist?" – Willemssens, a graduate student in the School of Natural Resources, described her experience tracking down tiger beetle specimens at Yellowstone National Park. Five additional finalists participated in the April 4 contest, hosted by the Materials Research Science and Engineering Center. Nearly 100 people attended. View the photo story.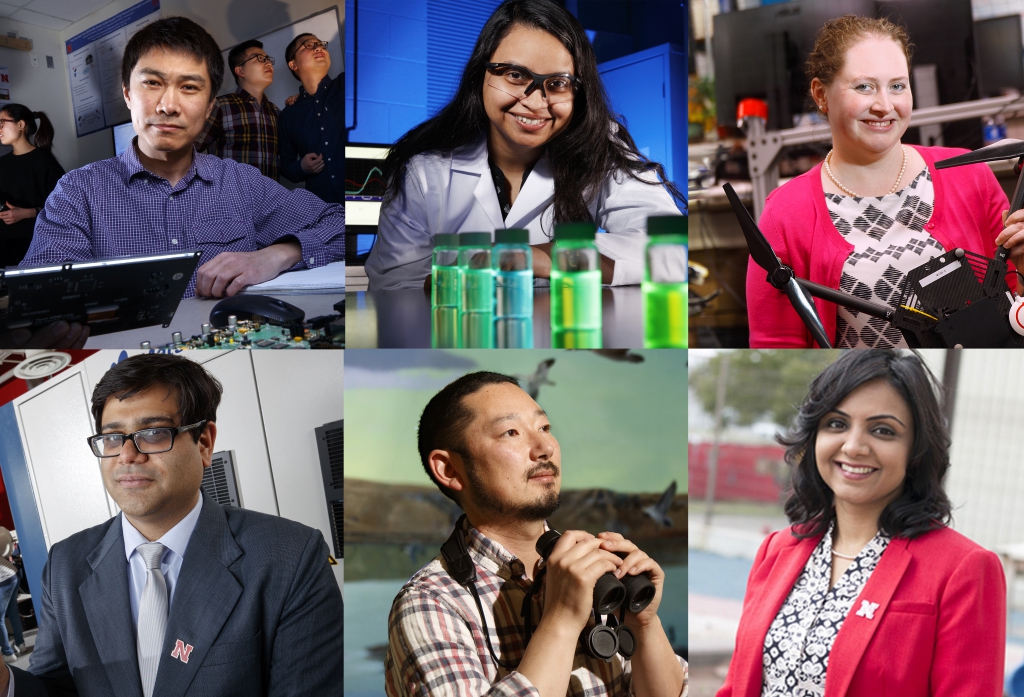 Early career researchers gain momentum
The semester was fruitful for the university's early career faculty, who received a total of five Faculty Early Career Development Program awards from the National Science Foundation. These prestigious five-year grants support pre-tenure faculty who excel as teacher-scholars through outstanding research, excellent education and the integration of education and research. At the time of publication, the following faculty have received NSF CAREER awards:
In addition, Dipti Dev received an Early Career Achievement Award from the National Institute of Food and Agriculture, a division of the U.S. Department of Agriculture. Dev, the Betti and Richard Robinson Assistant Professor of Child, Youth and Family Studies and a Nebraska Extension specialist, was recognized for her research on enhancing mealtimes in childcare settings.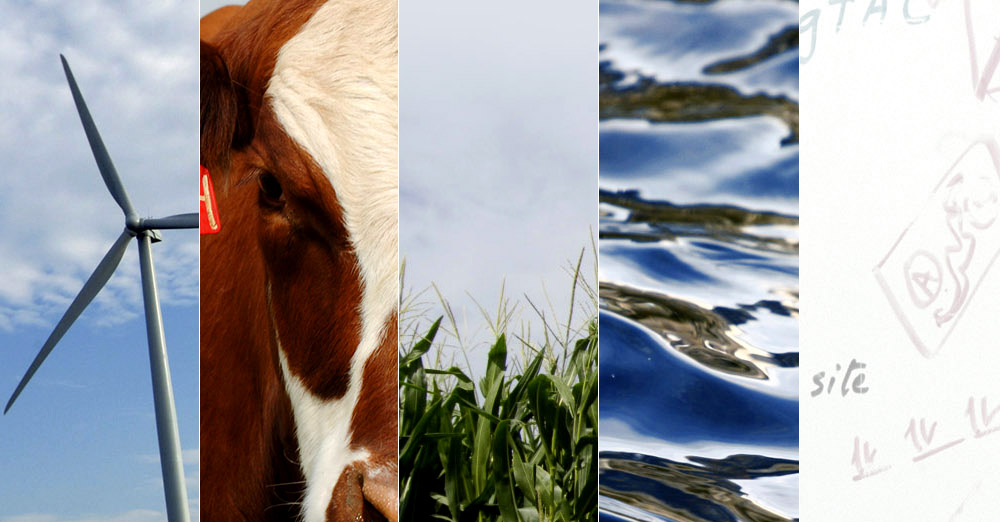 Initiative focuses on sustainable food, energy and water systems
Ninety faculty and postdoctoral fellows attended the April 18 kickoff event for NU FEWS 2018, an initiative to develop the university's proposals for the federal Innovations at the Nexus of Food, Energy and Water Systems program. Participants started building research teams and heard from guest speakers from the U.S. Department of Agriculture's National Institute of Food and Agriculture and the National Science Foundation. Nebraska faculty members with experience developing INFEWS proposals also presented. To get involved, contact Deb Hamernik, associate dean, Agricultural Research Division; Nathan Meier, assistant vice chancellor for research; or Monica Norby, assistant vice chancellor for research.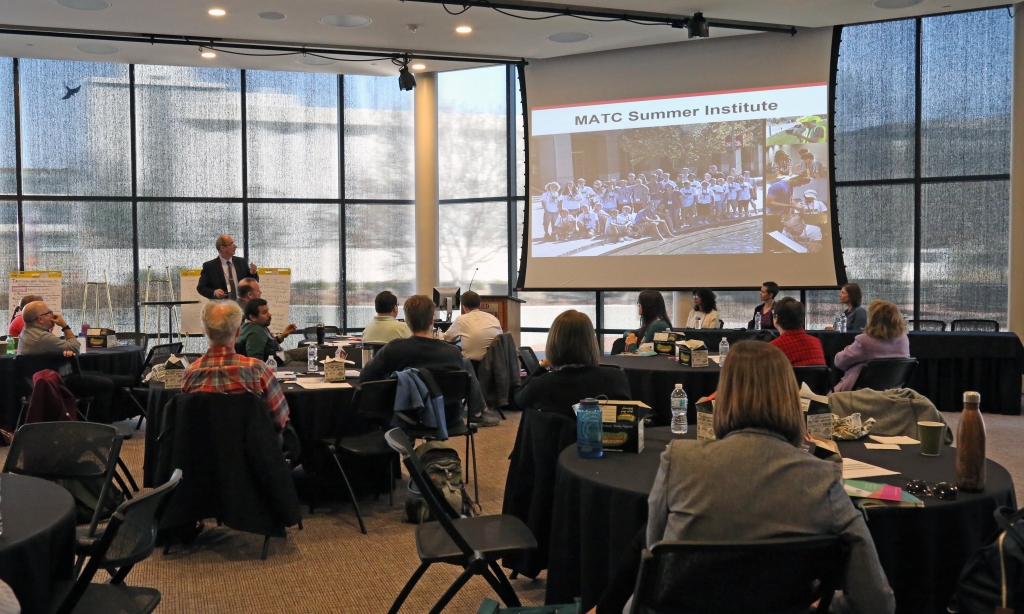 Workshops aim to increase odds of federal funding success
The Office of Research and Economic Development hosted spring workshops to help Nebraska faculty identify funding opportunities and prepare successful proposals. At the "NSF Broader Impacts Workshop," researchers learned how to develop projects that meet the National Science Foundation's broader impacts requirements. "Opportunities at the NSF" outlined how to work with the Directorate for Biological Sciences and offered one-on-one consultations with a program director. "Up Your NIH Grant-seeking Game" gave researchers strategies for maximizing their funding potential with the National Institutes of Health.
Pictured is Laurence Rilett, Keith W. Klaasmeyer Chair in Engineering and Technology, who shared how the Mid-America Transportation Center used the broader impacts requirement to enhance research, education and outreach.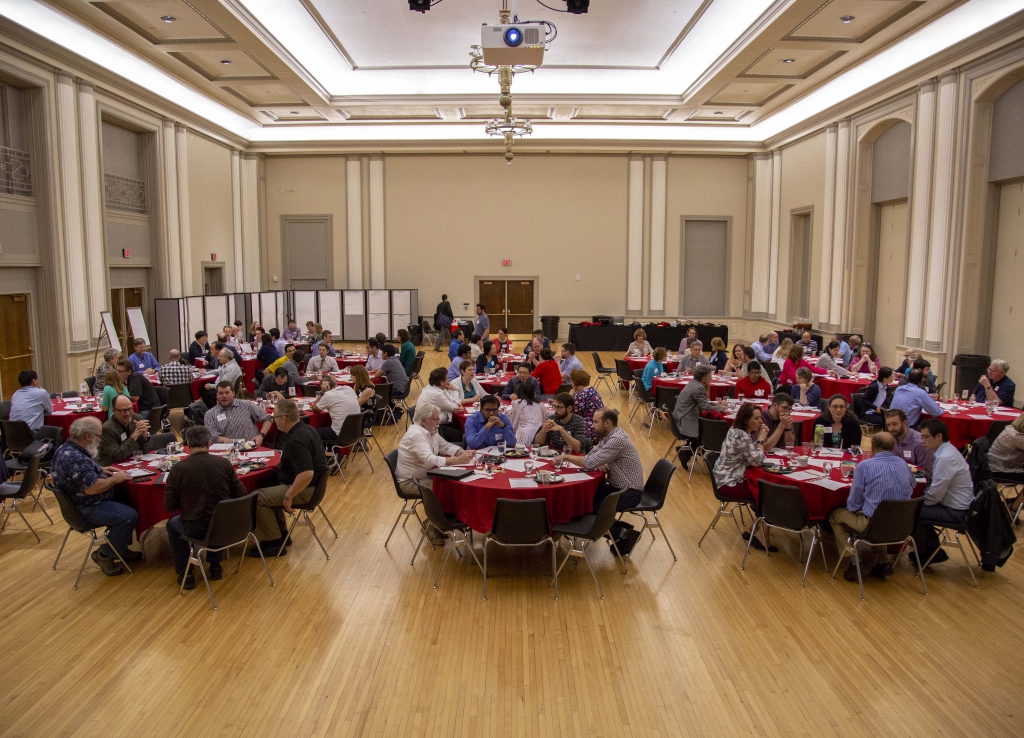 Semester concludes with a Jumpstart
Nearly 130 researchers attended "Nebraska Research Jumpstart: NIH Funding" May 1, a kickoff event to build interdisciplinary teams to address biomedical research challenges. Five Nebraska faculty members shared their NIH-funded research, and participants brainstormed ways to leverage Nebraska's research expertise to make an impact. Jumpstart events are ongoing. To participate in future discussions, contact Deb Hamernik, associate dean, Agricultural Research Division, or Nathan Meier, assistant vice chancellor for research.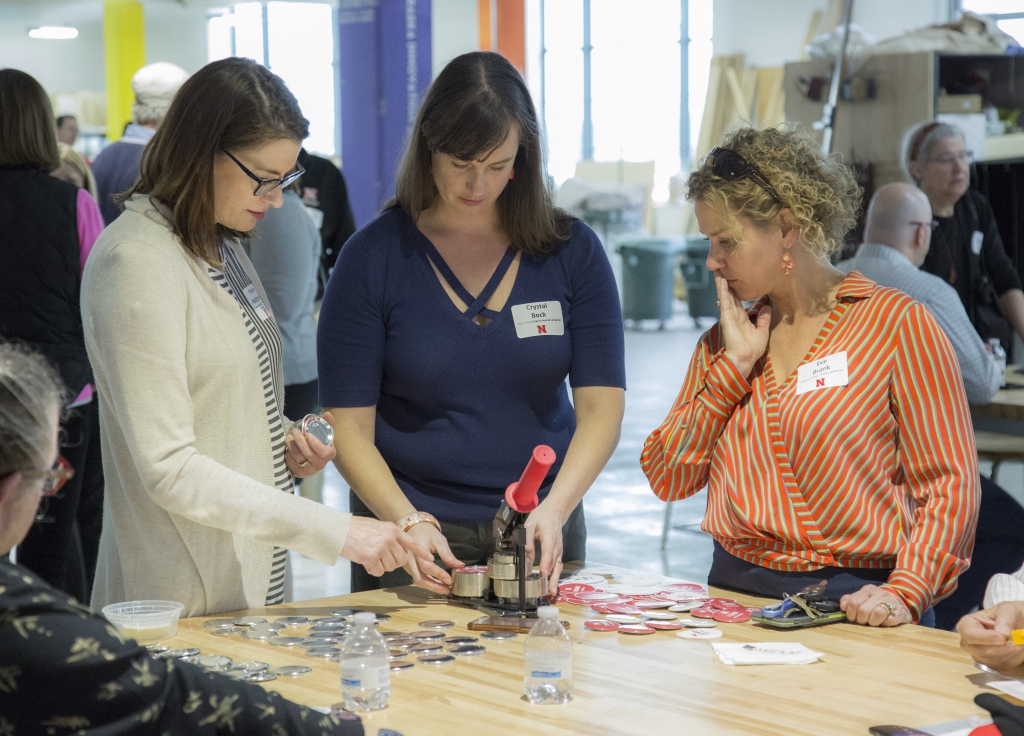 Faculty Connector brings researchers together
The goal of the Faculty Connector is to give Nebraska researchers a fun, relaxed environment for networking. In April, faculty created "I Research at Nebraska" lapel buttons at Nebraska Innovation Studio and participated in other maker activities. Pictured are Frauke Hachtmann, associate dean of the College of Journalism and Mass Communications; Crystal Bock, lecturer, English as a Second Language program; and Eve Brank, director, Center on Children, Families and the Law. For information about the Faculty Connector, contact Megan McMasters, events and outreach manager, Office of Research and Economic Development, or Deb Hamernik, associate dean, Agricultural Research Division. The event is held monthly during the fall and spring semesters.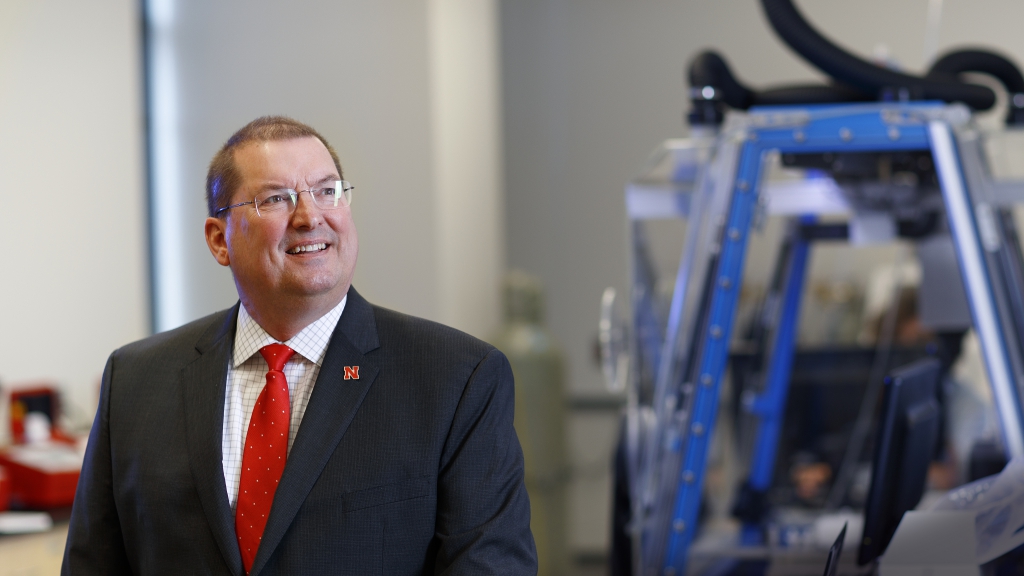 Wilhelm is Nebraska's new research leader
Robert "Bob" Wilhelm takes the reins May 15 as vice chancellor for research and economic development. In this role, he will establish programs and research directions, cultivate partnerships to enhance Nebraska's national standing, strengthen national and international relationships, and articulate an overall vision for partnership-based research and economic development. Wilhelm comes from the University of North Carolina at Charlotte, where he built public-private partnerships and multidisciplinary research collaborations at the regional and national levels.
---