News for Researchers Slideshow
Posted April 26, 2017 by jbrehm2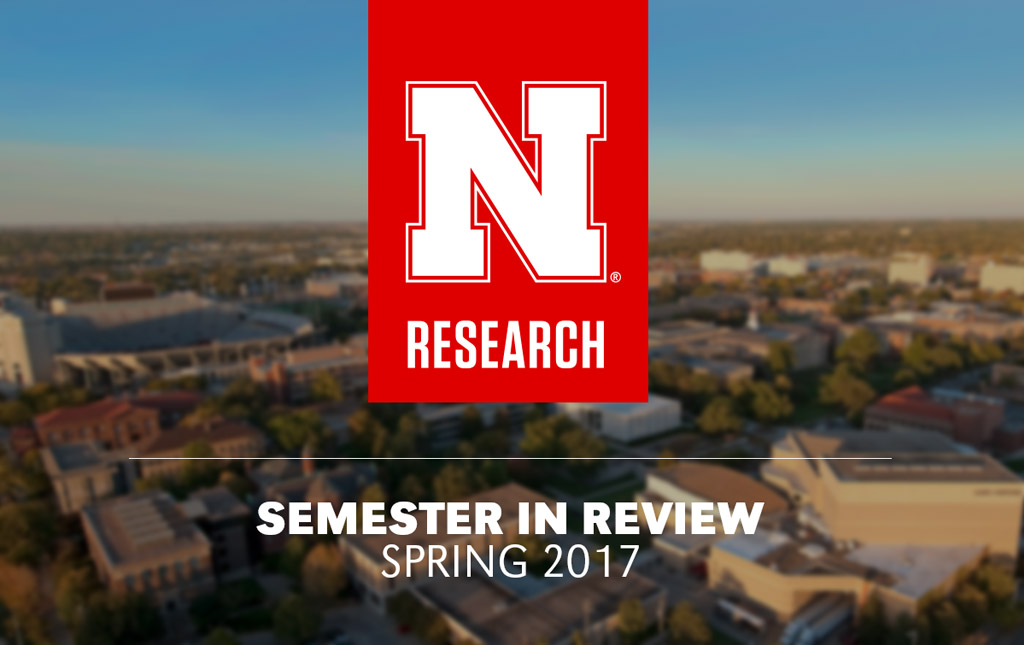 The spring 2017 semester presented opportunities for growth and change at the University of Nebraska-Lincoln. View highlights of our research advances, funding successes, milestones and faculty achievements. Click on the embedded links to advance the slides and read additional content. (Photos by Craig Chandler and Greg Nathan, University Communications, and Joel Brehm, Office of Research and Economic Development.)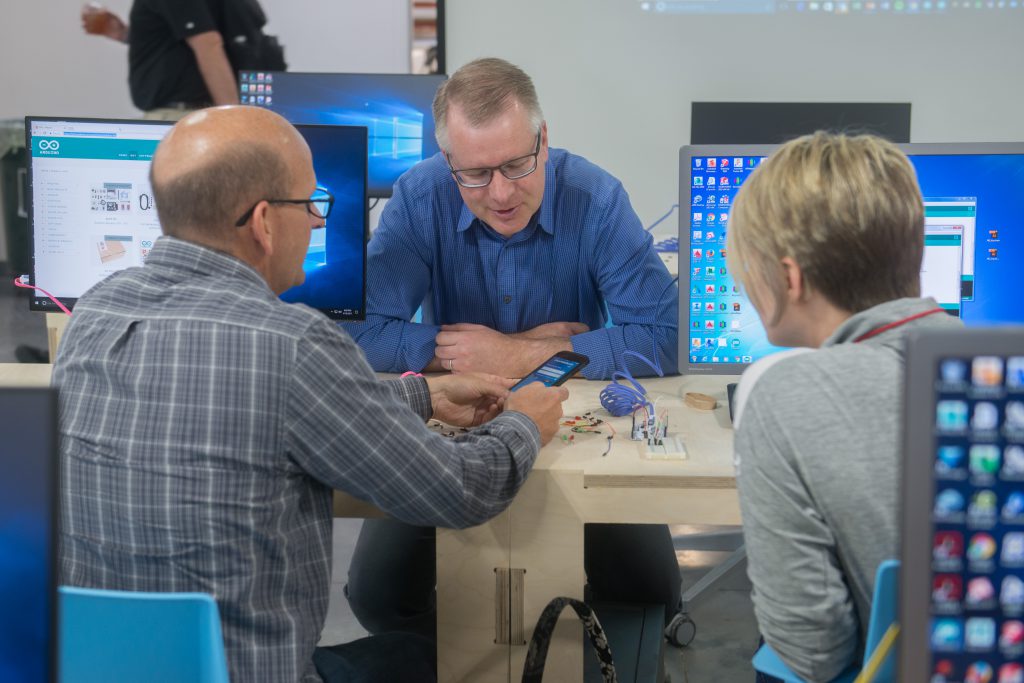 University hosts Nebraska Makerspace Workshop
More than 175 researchers and representatives from educational institutions, libraries, community makerspaces and economic development offices attended the Nebraska Makerspace Workshop on April 17-18. The event was an initial step in developing a statewide makers' movement. Attendees shared ideas for creating a makerspace network that inspires informal STEM learning and received training on specialized equipment in the Nebraska Innovation Studio.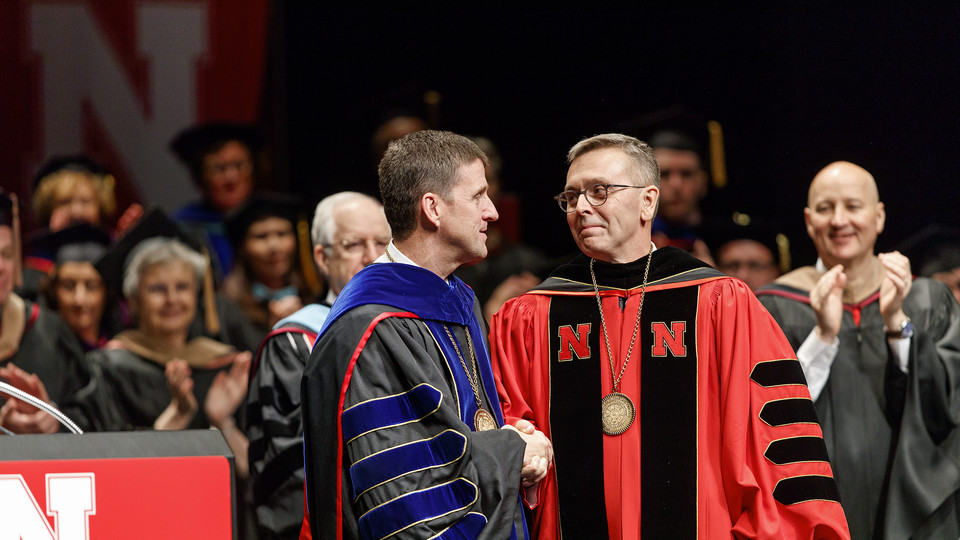 Ronnie Green installed as chancellor
Ronnie Green was officially installed as Nebraska's 20th chancellor on April 6 at the Lied Center for Performing Arts, a celebratory tradition held exactly one year after Green was named chancellor. During the ceremony, he outlined a bold vision for the University of Nebraska-Lincoln's role in the state, nation and world. "We are not out in the middle of nowhere," Green said, "but increasingly in the middle of everywhere and everything." Watch the ceremony.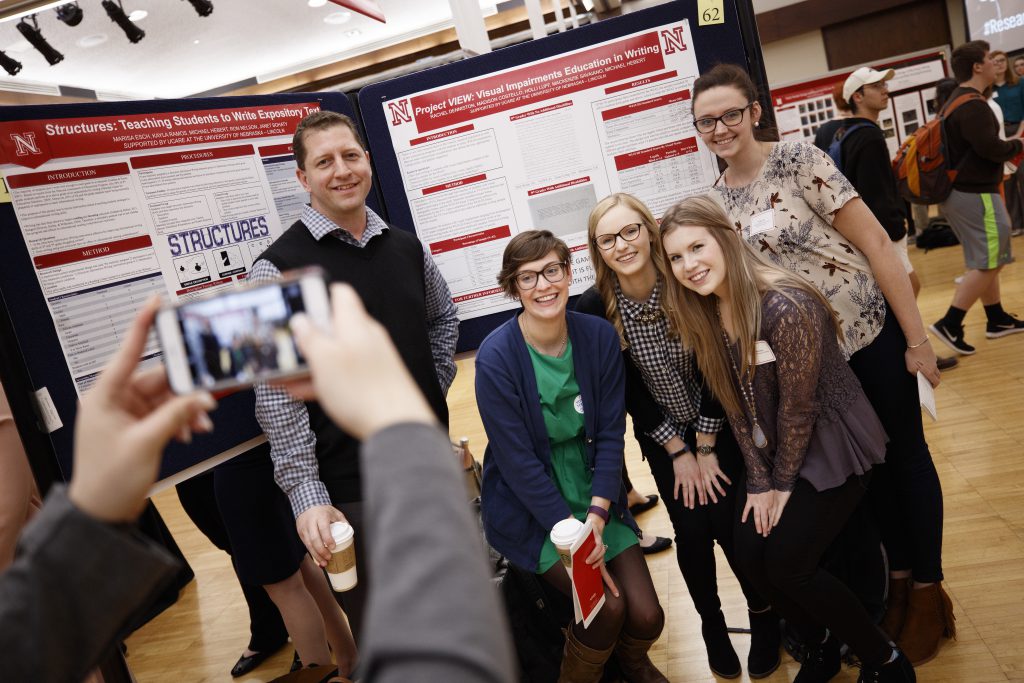 Spotlighting student achievement
The spring Research Fair April 4-5 focused on the research and creative accomplishments of the university's undergraduate and graduate students, who showcased their work during poster sessions and creative exhibitions at the Nebraska Union. Additional events included a session for researchers on using restricted-access federal data, a workshop for graduate students on applying for fellowships and a luncheon honoring recipients of the Folsom Thesis and Dissertation Awards and Graduate Recognition Awards. The biannual fair is sponsored by the Office of Research and Economic Development in cooperation with campus partners.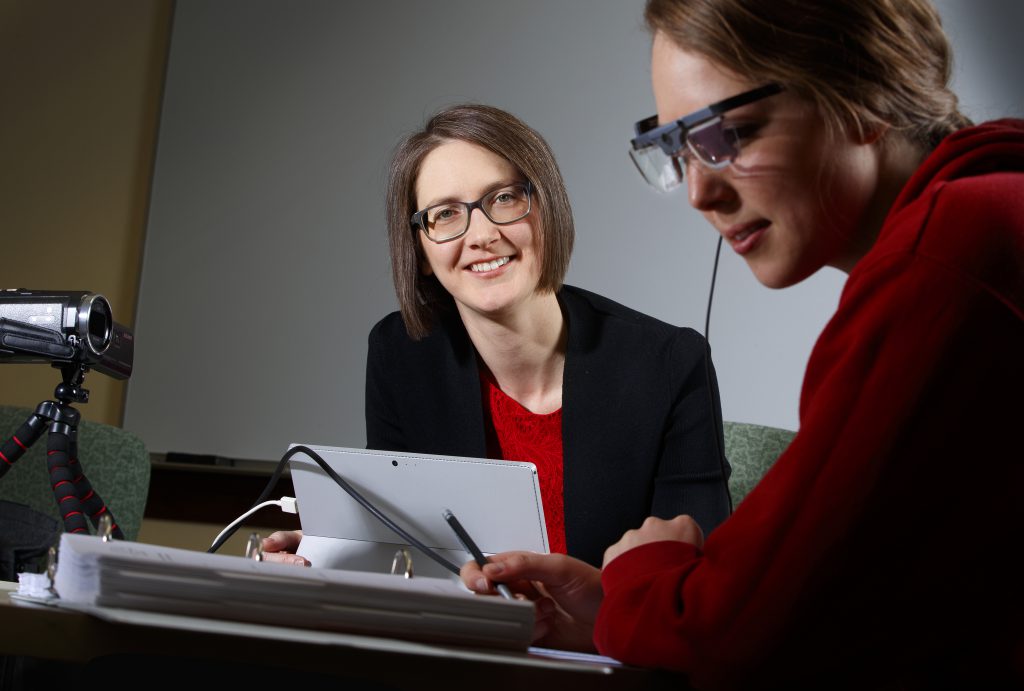 Teaching the teachers
Lorraine Males, assistant professor in the College of Education and Human Sciences, earned a five-year, nearly $630,000 Faculty Early Career Development Program award from the National Science Foundation. With the grant, she will research how K-12 math teachers approach textbooks, develop instructional materials for college-level teaching courses and eventually disseminate the materials nationally. 
Helping to crack complex scientific puzzles
The aim of Hongfeng Yu's five-year, $476,952 Faculty Early Career Development Program award from the National Science Foundation is to create software tools that will expand network visualization capabilities. This enhanced ability to uncover patterns could have wide-ranging applications, from better understanding gene regulation networks and biochemical pathways to improving supercomputing speeds and investigating large social networks. Yu is an assistant professor in the Department of Computer Science and Engineering.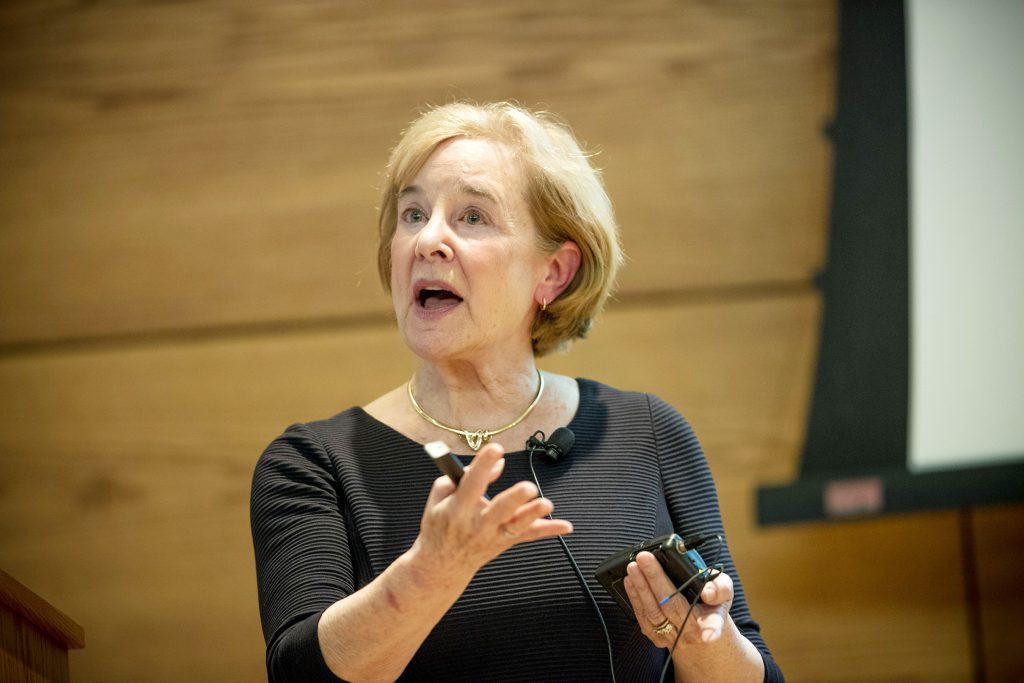 Simplifying the evidence about how kids learn to read
In her spring Nebraska Lecture, "Learning to Read: Making Sense of the Evidence," Victoria Molfese described the significant and persistent challenges involved in teaching children to read, as well as research-based methods for overcoming these obstacles. Molfese is Chancellor's Professor of Child, Youth and Family Studies, co-director of the Early Development and Learning Lab, and interim associate dean for research in the College of Education and Human Sciences. Watch the Nebraska Lecture.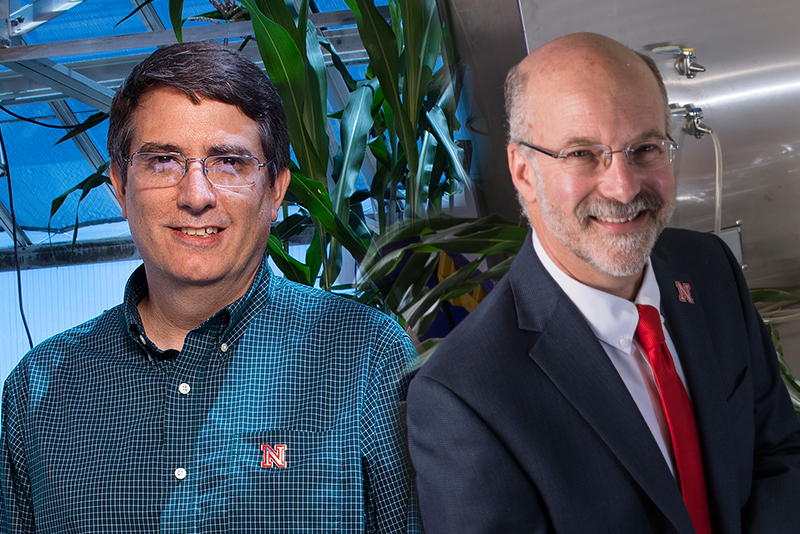 Cahoon, Schachtman named ASPB fellows
Edgar Cahoon and Daniel Schachtman became fellows of the American Society of Plant Biologists, an honor given annually to no more than .2 percent of the professional society's membership. Cahoon, the George Holmes Professor of Biochemistry and director of the Center for Plant Science Innovation, was recognized for his research on plant lipid metabolism. Schachtman, professor of agronomy and horticulture and director of the Center for Biotechnology, investigates the interaction between plant roots and soil microbes. Cahoon and Schachtman are key contributors to Nebraska's strong reputation in plant science.

First UNL staff spinoff, other partners join Nebraska Innovation Campus
Nebraska Innovation Campus continues to attract new partners. The university's first staff spinoff company, Bolero Information Systems LLC, is moving to NIC to expand the capabilities and client base of the NUgrant web application for research administration and business process automation. Adjuvance Technologies Inc., a privately held biopharmaceutical company specializing in vaccine adjuvant design and manufacturing, also announced plans to move into the Biotech Connector this summer.
Frontier Co-op, which specializes in natural and organic products, joined the Alliance for Advanced Sanitation, a group of food industry leaders working to improve sanitation approaches and practices. The Food Innovation Center is the alliance's headquarters.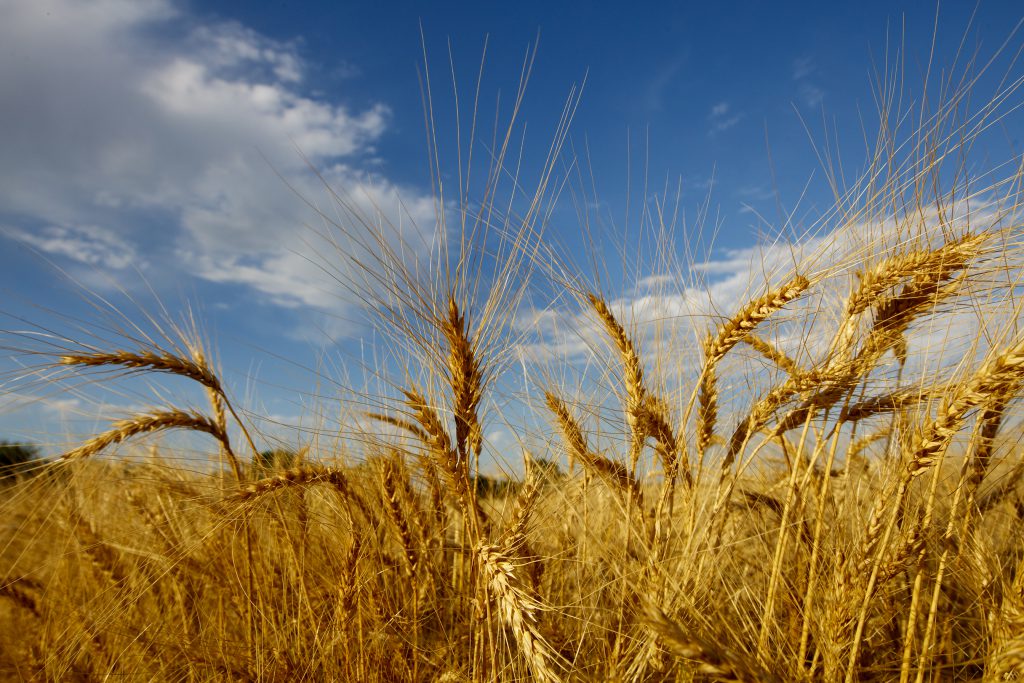 Nebraska a leader in cover crop research initiative
Nebraska will serve as the Northern Plains trial site for a $6.6 million national effort to identify new cover crop germplasm with the greatest potential to improve soil health. Enabled by a $2.2 million grant from the Foundation for Food and Agriculture Research, the initiative will foster collaboration among representatives from the seed industry, federal agencies, producers and land-grant universities to work together to develop and adopt new cover crops across the United States. Nebraska researchers will test the regional adaptation of cover crop species. John Guretzky, associate professor of agronomy and horticulture, is a project co-leader. The Samuel Roberts Noble Foundation serves as lead institution.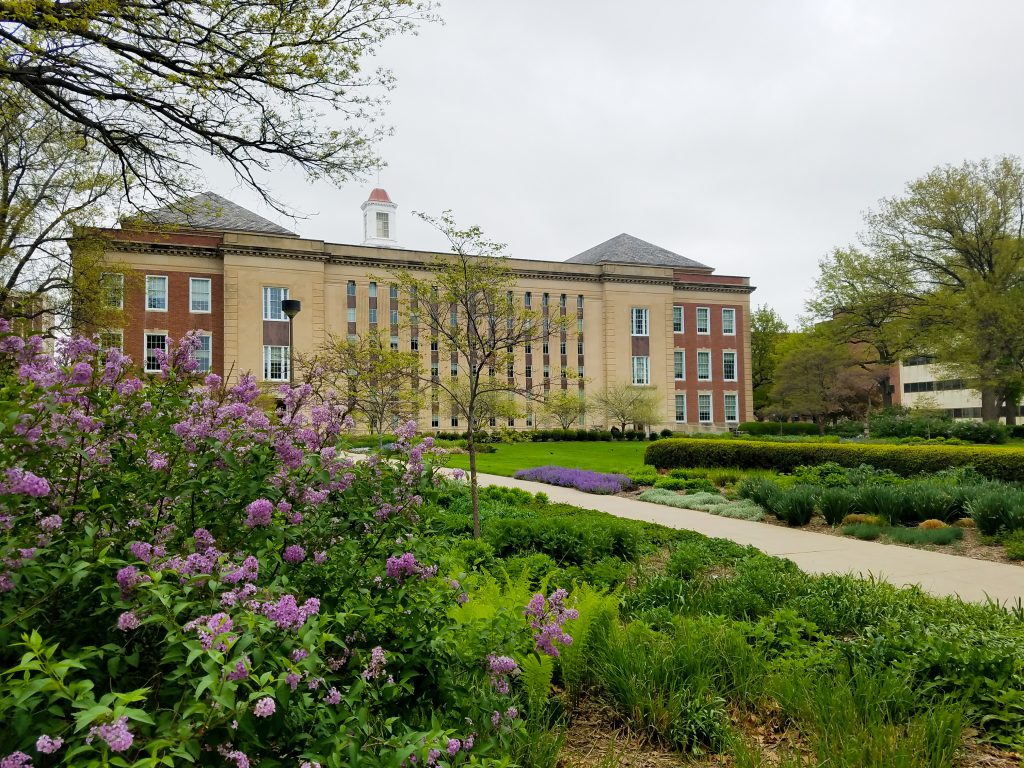 Digital Commons is world-renowned
Nebraska's Digital Commons, the online repository of research published by faculty, staff and students, was named among the best in the world by the Cybermetrics Lab's Ranking Web of Repositories. This University Libraries resource is ranked 11th worldwide, seventh in North America and sixth among educational and research institutions.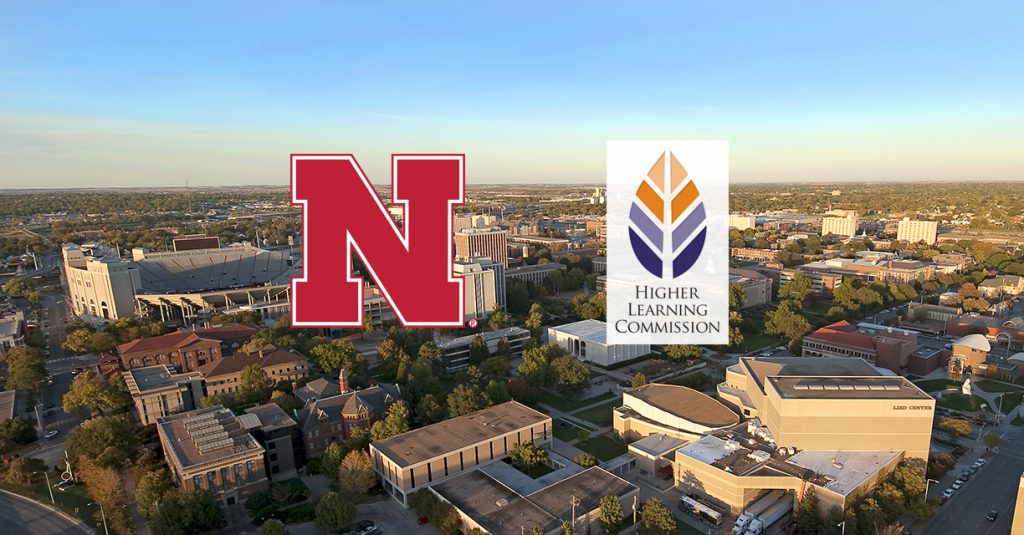 University reaccredited
The Higher Learning Commission announced in February that the University of Nebraska-Lincoln achieved reaccreditation, a rigorous external review process to ensure the quality of the university's education programs and learning experiences. Reaccreditation is a nearly two-year process that concluded with the nine-member HLC visiting Nebraska in fall 2016.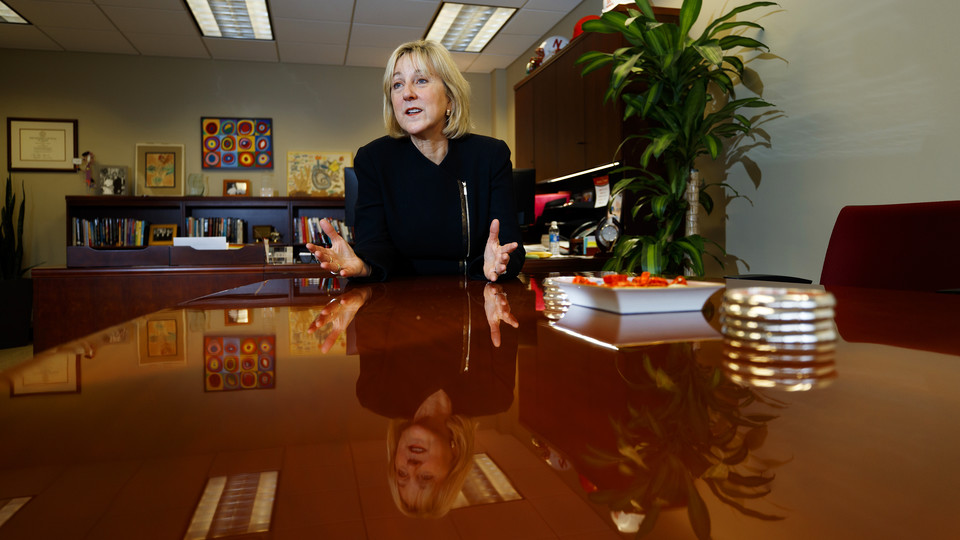 Donde Plowman begins new leadership roles 
In January, Donde Plowman took the reins as Nebraska's executive vice chancellor and chief academic officer. She is responsible for the university's academic enterprise, overseeing the deans of the university's colleges, the Office of Student Affairs and the Office of Research and Economic Development. Previously, Plowman served as dean of Nebraska's College of Business. Learn about Plowman's plans for the university.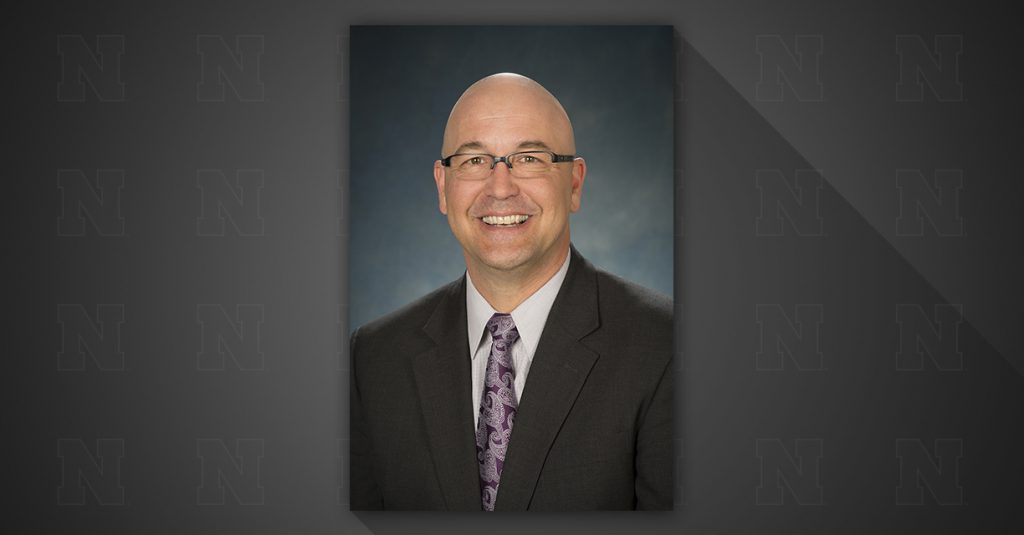 Michael Boehm starts new role as IANR chief
January marked the beginning of Michael Boehm's tenure as the university's Harlan Vice Chancellor for the Institute of Agriculture and Natural Resources and University of Nebraska vice president for agriculture and natural resources. Boehm, a plant pathologist, leads efforts across the University of Nebraska system related to agriculture and natural resources, including oversight of the Rural Futures Institute, Daugherty Water for Food Institute and Nebraska College of Technical Agriculture. Previously, Boehm was a professor of plant pathology and vice provost for academic and strategic planning at The Ohio State University. Learn about Boehm's plans for IANR.
---