Posted November 9, 2017 by Ashley Washburn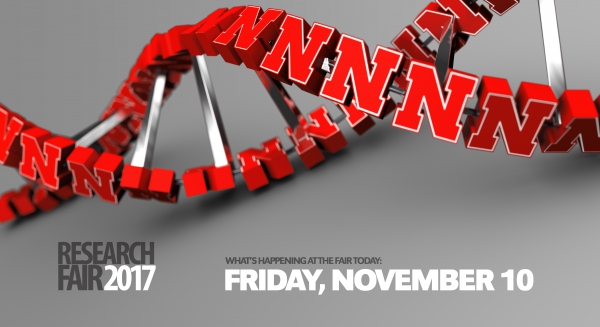 The University of Nebraska-Lincoln fall Research Fair wraps up today with a faculty-to-faculty poster session and networking luncheon, 11:30 a.m.-1 p.m. in the Howard L. Hawks Hall atrium. The event, intended to foster cross-disciplinary collaboration, features posters from an academically diverse group of Nebraska faculty.
Research Fair is open to all Nebraska faculty, staff and students. Participants are encouraged to use the #ResearchFair hashtag on social media and tag @UNLresearch. This biannual event is sponsored by the Office of Research and Economic Development in cooperation with campus partners.
2016-2017 Nebraska Research Report
Thank you for participating in the fall Research Fair and contributing to the Nebraska research community. To learn more about the high-impact work of Nebraska faculty, view the 2016-2017 Nebraska Research Report, which highlights research and creative activity in areas like early childhood, plant sciences, transportation, food and health, economic development, arts and culture, biomedical, and veterinary and animal science.
---