Posted April 3, 2020 by Alyssa Amen
NUtech Ventures has launched an online platform to help University of Nebraska-Lincoln researchers submit disclosures for new inventions, biological materials, software and mobile applications, and plant varieties and germplasm.
Researchers can access the platform on any device using their UNL login credentials.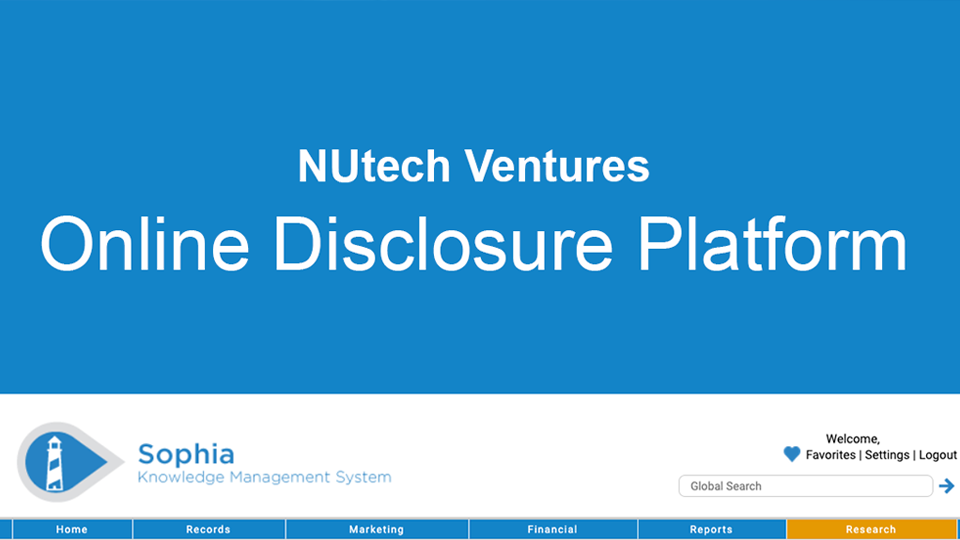 "We want to streamline the disclosure process, making it easier for faculty and our team," said Courtney Grate, NUtech intellectual property manager. "Our goal is to make this process more efficient for everyone involved."
Benefits of the new platform include:
Elimination of paper trails. All disclosures, including attachments, will be centrally stored in a secure online database. Researchers can view all disclosures and status updates on their homepage.
Uses existing UNL credentials. No new passwords needed.
Allows for additional attachments. Researchers can attach additional documentation while avoiding email file size limitation issues.
For researchers, submitting a disclosure is the first step in possible commercialization. NUtech Ventures staff use the disclosure to help assess an invention's market potential, commercialization readiness and options for intellectual property.
Researchers are encouraged to submit a disclosure when:
Planning to publish or present research. Once a researcher publishes or presents — known as a public disclosure — foreign patent rights may be forfeited. Also, after a public disclosure, there is a one-year deadline to file a U.S. patent application. Once that deadline passes, no U.S. protection is available. Note that submitting an invention disclosure to NUtech Ventures is confidential – it is not a public disclosure.
Research has resulted in a new solution to a problem or has potential market applications. The NUtech team will help further assess the market size, commercialization readiness and intellectual property.
Federally funded or privately funded research may have resulted in intellectual property. Funding sources often require disclosing research that may have intellectual property, such as a new problem to a solution. NUtech Ventures is responsible for reporting disclosed research to the funding agency.
Considering the launch of a research-based startup company.
Visit the NUtech website to learn more about submitting a disclosure.
---