Posted November 8, 2017 by Tiffany Lee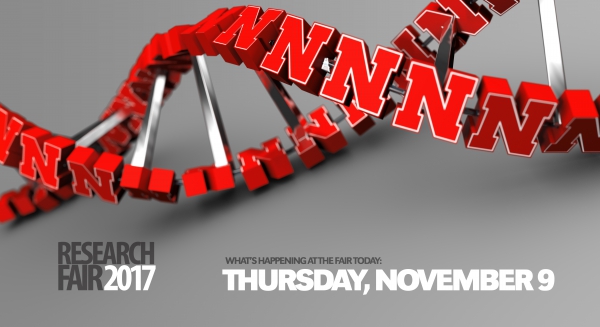 NUtech Ventures hosts two events today as part of the University of Nebraska-Lincoln fall Research Fair.
Errol Arkilic is presenting "Evidence-based Entrepreneurship: The Origin Story of the NSF I-Corps" from 11:30 a.m.-1 p.m. at the Nebraska Innovation Campus Conference Center. Arkilic is chief executive officer of M34 Capital and previously served as the founding and lead program director for the National Science Foundation Innovation Corps effort.
NUtech Ventures' 2017 Innovator Celebration is 4-6 p.m. at the NIC Conference Center. The event honors the accomplishments of Nebraska innovators and their promising technologies.
Research Fair is open to all Nebraska faculty, staff and students, though registration is required for some events. Participants are encouraged to use the #ResearchFair hashtag on social media and tag @UNLresearch. This biannual event is sponsored by the Office of Research and Economic Development in cooperation with campus partners.
More resources
What's happening Friday
Faculty-to-faculty poster session and networking luncheon, 11:30 a.m.-1 p.m., Howard L. Hawks Hall atrium
---