Posted March 29, 2018 by Ashley Washburn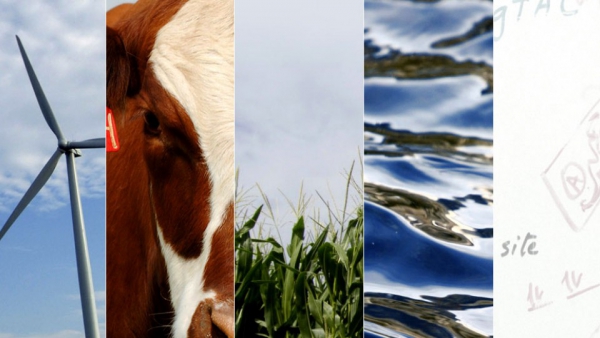 Nebraska faculty and postdoctoral fellows are invited to the first planning session for NU FEWS 2018, where researchers will begin developing the university's proposals for the Innovations at the Nexus of Food, Energy and Water Systems initiative. INFEWS is sponsored by the National Science Foundation and the U.S. Department of Agriculture.
The meeting is 2-4 p.m. April 18 at the Nebraska East Union, Great Plains Room, and is hosted by the Office of Research and Economic Development and the Agricultural Research Division.
Faculty from all disciplines are encouraged to attend the planning session to share information and build teams for the 2018 competition. Those unable to attend in person may join the discussion via Zoom.
Guest speakers include Nancy Cavallaro, national program leader in the USDA-National Institute of Food and Agriculture's Division of Global Climate Change, and Brandi Schottel, associate program director in the NSF's Environmental Engineering and Sustainability Cluster. Additionally, participants will hear from Nebraska researchers Craig Allen, Shannon Bartelt-Hunt and Jeyam Subbiah on how to prepare applications for INFEWS competitions. A Q&A session will follow.
NSF and USDA created the INFEWS initiative to address the complex global challenges faced in sustaining food, energy and water systems. In response to the federal effort, ORED and campus collaborators developed the NU FEWS initiative in fall 2015 to generate new ideas and identify interdisciplinary research teams. Collaborators include the Institute of Agriculture and Natural Resources, College of Arts and Sciences, College of Education and Human Sciences, and College of Engineering.
The solicitation for the 2018 NSF/USDA INFEWS program is available here. Proposals are due at 5 p.m. Sept. 26.
For more information about NU FEWS opportunities, contact Deb Hamernik, associate dean, Agricultural Research Division; Nathan Meier, assistant vice chancellor for research; or Monica Norby, assistant vice chancellor for research.
---