Tiffany Lee, July 24, 2018
Finalists named for associate vice chancellor for research
Following an internal search, the University of Nebraska-Lincoln will interview two finalists for associate vice chancellor for research. Bob Wilhelm, vice chancellor for research and economic development, made the announcement July 19.
The finalists are Concetta DiRusso and Deb Hamernik. DiRusso will interview Aug. 2, and Hamernik on Aug. 3. Both candidates hold interim leadership roles in the Office of Research and Economic Development.
DiRusso, the George Holmes University Professor of biochemistry, was named interim associate vice chancellor for research and creative activity in August 2017. DiRusso also has been co-director of the Nebraska Center for Integrated Biomolecular Communication, a National Institutes of Health Center of Biomedical Research Excellence, since 2016. She is a Jefferson Science Fellow, a prestigious National Academy of Sciences honor, and a fellow of the American Association for the Advancement of Science.
Hamernik is associate dean of the Agricultural Research Division, part of the Institute of Agriculture and Natural Resources. Since 2011, Hamernik has served several stints as interim vice chancellor for research in various capacities, including overseeing the Institutional Animal Care Program, Center for Biotechnology, and Research Compliance Services, among other roles. She is a professor of animal science.
The candidate selected for the 12-month position will report directly to the vice chancellor for research and economic development and be part of the ORED senior leadership team. Responsibilities include leading faculty development efforts related to research; planning strategically for development of research initiatives across campus; creating faculty networking opportunities with federal funding agencies; collaborating with colleges and departments to plan research initiatives; and overseeing compliance efforts for responsible conduct of research and conflict of interest.
The position also: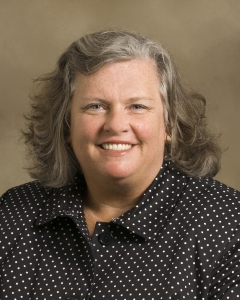 works with faculty, research center and institute directors, and deans to promote the university's research mission, through developing and supporting collaborative initiatives.
promotes and cultivates grant proposal activity among non-research track faculty who have fundable ideas in attractive research areas.
establishes innovative partnerships with industry, federal and state government, foundations, nonprofits, philanthropies and economic development entities.
cultivates emerging research areas and programs that may result in new revenue streams and increased quality.
helps the university achieve key research funding goals.
participates in faculty recruitment, retention and professional development efforts.
creates and implements strategies to support the university's objectives for diversity and global outreach.
The search committee consists of faculty, center directors, staff and Chancellor Ronnie Green's senior leadership team. Mike Zeleny, chief of staff and associate to the vice chancellor, chairs the committee.
WRITER: Ashley Washburn, Office of Research and Economic Development
---