Posted February 3, 2017 by jbrehm2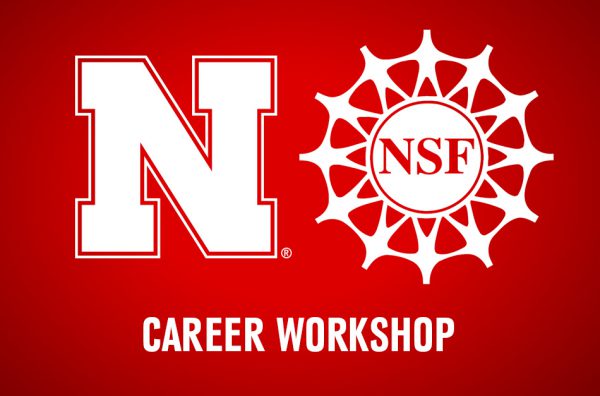 Helping University of Nebraska-Lincoln pre-tenure faculty prepare competitive proposals for the National Science Foundation's Faculty Early Career Development Program is the focus of a March 2 workshop. Registration is required by Feb. 23.
"Developing a Competitive NSF CAREER Application: Strategies for Proposal and Project Success" is 11 a.m.-2 p.m. in the Nebraska Union Colonial Room. The workshop is free and open to university faculty and administrators.
The Office of Research and Economic Development annually sponsors an early career award workshop to provide prospective applicants with proposal writing advice and information about resources available at Nebraska to support the development of early career project proposals. This year's event will feature a panel discussion with previous NSF CAREER awardees. This session will be followed by a complimentary lunch during which attendees will have an opportunity to network with current and previous CAREER awardees and representatives from the Office of Proposal Development.
From 1-2 p.m., Kathie Olsen, founder and managing director of ScienceWorks International LLC and former NSF deputy director and chief operating officer, will discuss strategies for integrating broader impacts into CAREER proposals and top tips for developing a competitive application. The workshop will conclude with an overview of the university's proposal development resources.
For more information contact Tisha Mullen, director of proposal development, 402-472-2894.
---