Posted March 31, 2017 by Tiffany Lee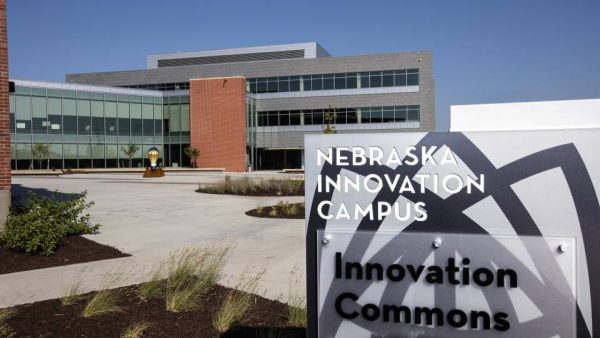 Nebraska Innovation Campus announced in March that the university's first staff spinoff company and a private biopharmaceutical company are slated to join the growing research campus soon, along with a restaurant.
Bolero Information Systems LLC is joining NIC this spring. Bolero, launched by Office of Research and Economic Development staff members, is a web application development and design company specializing in research administration and business process automation.
At Nebraska, the Bolero team created the NUgrant software platform to manage complex research administration activities. Partnering with NIC will enable the company to expand and enhance the platform's capabilities and offer it to a diverse client base while remaining close to the university.
Bolero will continue working with UNL, the University of Nebraska at Omaha and the University of Nebraska at Kearney on research administration systems. It also is partnering with companies in London and Chicago to automate sales processes and with Tulane University on research administration.
"We see Nebraska Innovation Campus, with the environment they have created, the ties to the university and the fantastic facilities, as a vital partner as we reach out to the broader market," said Tim Savage, former director of research information systems at Nebraska and Bolero's managing director and head of operations.
Also moving to NIC is Adjuvance Technologies Inc., a privately held biopharmaceutical company that will reside in the campus' Biotech Connector starting this summer. The group aims to empower health by designing and manufacturing adjuvants, which are additives that boost the immune response to vaccines.
Tyler Martin, CEO of Adjuvance and a native of Hebron, Nebraska, said a key factor in his decision to expand to Lincoln was access to wet lab facilities provided through the Biotech Connector space. The connector is a collaboration between NIC, the university, Invest Nebraska, Nebraska Department of Economic Development and Bio Nebraska. The 10,000-square-foot research space is designed to provide emerging innovators with access to state-of-the-art resources, especially wet laboratory space, which can be cost-prohibitive for small- and medium-sized companies.
Adjuvance recently received a $1.5 million Phase II Small Business Innovation Research grant from the National Institutes of Health. Martin said the grant will enable the team to finish the testing necessary to move products into clinical trials.
Another summer addition to NIC is The Mill Coffee & Bistro, which will be the campus' first restaurant and The Mill's third Lincoln location. The café will feature the company's signature coffee and teas as well as an expanded food menu of breakfast and lunch items, wine and beer. The restaurant also will include dining, meeting and gathering spaces, audiovisual equipment for small meetings and free WiFi.
---