Using Arachnids to Inspire D.R.E.A.M.S.
---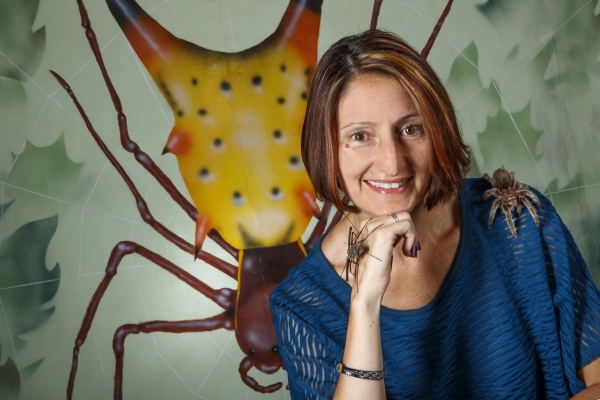 Eileen Hebets
Professor, School of Biological Sciences
University of Nebraska-Lincoln
November 7, 2018
3:30 p.m. Free Public Lecture ● Reception Following
Nebraska Union auditorium, 1400 R Street
Parking and transportation
Go to the Parking and Transit Services website to view campus maps and parking locations. City of Lincoln parking garages also are available nearby.
Live webcast will be available
A live webcast of Eileen Hebets' Nebraska Lecture will begin at 3:30 p.m. CST. The feed will be inactive until the presentation begins. An archived video of this presentation will be available on this page approximately one week after the event for later viewing.
View videos of past Nebraska Lectures
#neblecture