A new laboratory wing of the Ken Morrison Life Sciences Research Center expands research space and capabilities for the Nebraska Center for Virology.
The addition, completed in 2014, features seven research labs, support facilities, seminar rooms and offices. It adds 30,000 square feet to the 67,000-square-foot Morrison Center, home to most UNL virologists affiliated with the virology center, one of the university's signature research programs. An $8 million grant from the National Institutes of Health's National Center for Research Resources funded the expansion through the American Recovery and Reinvestment Act.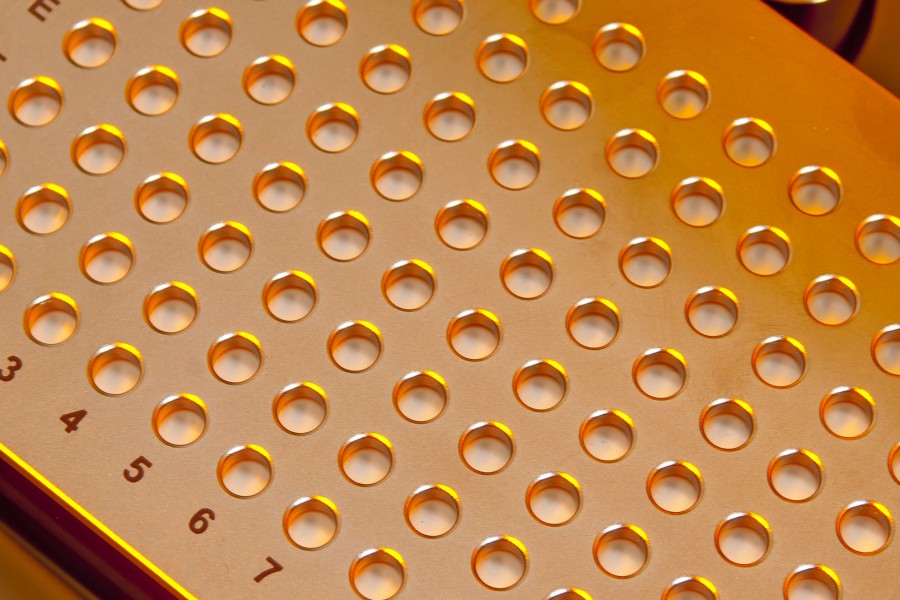 Charles Wood, Lewis Lehr/3M University Professor and center director, said the addition provides a central facility with state-of-the-art equipment available to center faculty and other on- and off-campus researchers for analyzing many kinds of cells and tissues. It also will enable the center to add up to six new faculty.
"The addition will allow the center to have one of the largest clusters of virologists conducting interdisciplinary study under one roof in the country," Wood said.
It also expands UNL's capability to develop translational research programs through industry partnerships, Wood said. Programs could include vaccines and anti-viral drugs.
The virology center, an NIH Center of Biomedical Research Excellence, links scientists at UNL, the University of Nebraska Medical Center and Creighton University who study viral threats to people, animals and plants.