Accolades
Six UNL Faculty Named AAAS Fellows
Judy Diamond, Concetta DiRusso, Sherilyn Fritz, Alan Kamil, David Sellmyer and Charles Wood were named American Association for the Advancement of Science Fellows in 2013. It was the first time six UNL scientists were elected fellows in the same year. Diamond, professor and curator of informal science education at the University of Nebraska State Museum, was recognized for distinguished contributions to promoting scientific literacy. DiRusso, professor of biochemistry, was honored for advancing understanding of nutritional fatty acids and for education advocacy. Fritz, George Holmes Professor of Earth and Atmospheric Sciences, was recognized for distinguished contributions to paleolimnology and paleoclimatology. Kamil, George Holmes Professor of Biological Sciences, was recognized for distinguished contributions to research into animal behavior and cognition. Sellmyer, George Holmes Professor of Physics, was honored for distinguished contributions to the physics of magnetic materials and nanostructures and for his leadership as director of UNL's Nebraska Center for Materials and Nanoscience. Wood, Lewis Lehr/3M Professor of Biological Sciences and director of UNL's Nebraska Center for Virology, was recognized for significant contributions to molecular virology and HIV/AIDS epidemiology and to building global scientific capacity.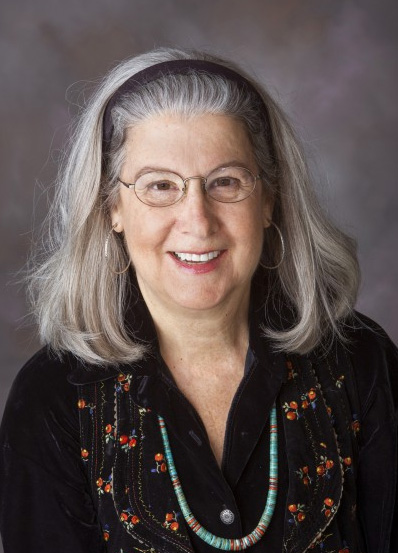 Judy Diamond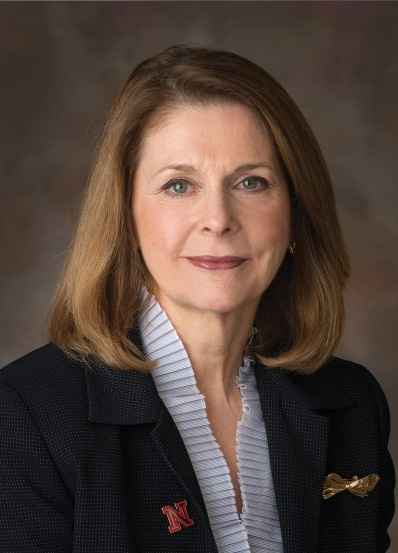 Concetta DiRusso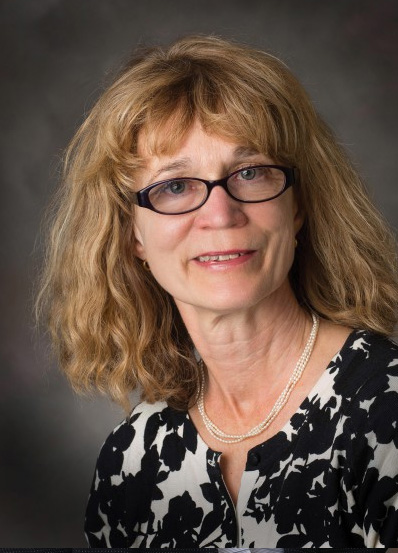 Sherilyn Fritz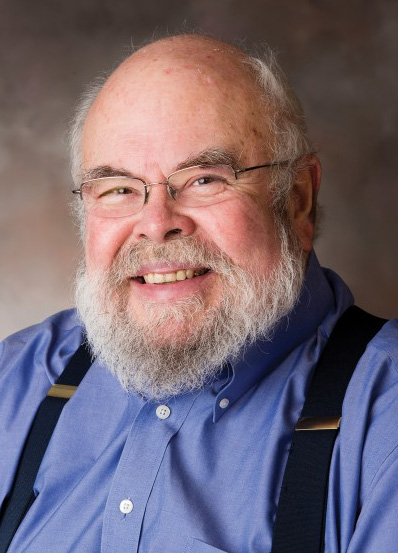 Alan Kamil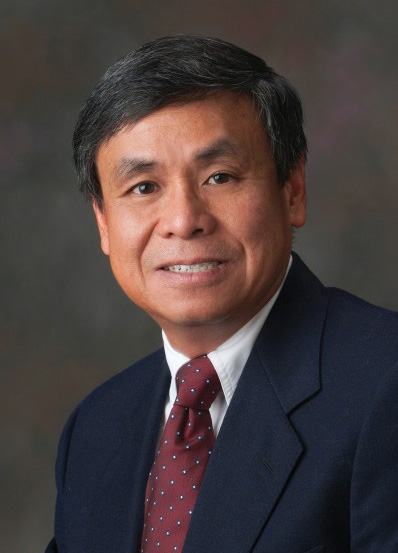 Charles Wood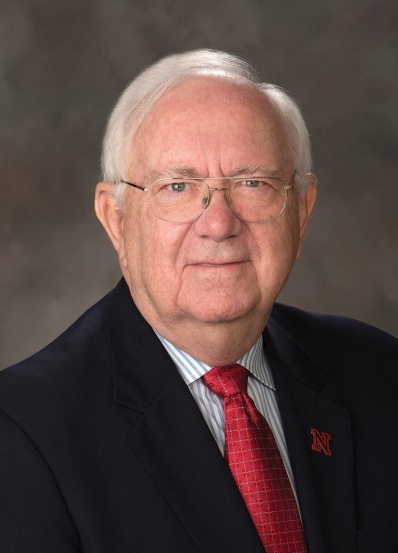 David Sellmyer
Jefferson Science Fellow
Concetta DiRusso, professor of biochemistry, is a 2014-2015 Jefferson Science Fellow. DiRusso is known for her work to understand nutritional fatty acids and their impact on human health, including diabetes and other diseases commonly linked to obesity. The National Academies program gives fellows the opportunity to spend one year in Washington, D.C., as advisers on science and engineering policy issues to the Department of State and U.S. Agency on International Development.
National Academy of Inventors Fellow
Biochemist Donald Weeks was named a National Academy of Inventors Fellow in 2013. The distinction is a high honor bestowed on academic inventors whose inventions improve quality of life, spur economic development and benefit society. Weeks, the Maxcy Professor of Agriculture and Natural Resources, was recognized for contributions in plant and algal biology, especially his novel approach to engineering herbicide-resistant crops. He holds 10 U.S. patents and 22 international patents. Weeks' selection marks the second year members of the UNL faculty have been named NAI Fellows.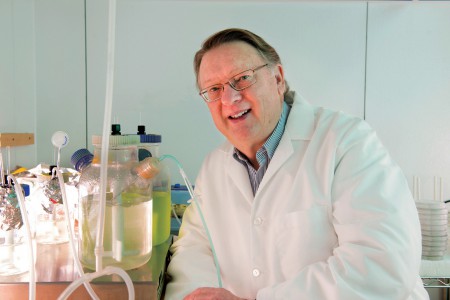 Faculty Recognized
The Fulbright Program offers UNL scholars opportunities to grow in teaching and research. Carole Levin, Willa Cather Professor of History, will spend the spring 2015 semester in York, England, studying the Celtic queen Boudicca's leadership style and her connections to modern female political leadership. Wendy Weiss, emeritus professor of textiles, merchandising and fashion design, received a Fulbright-Nehru Senior Scholar grant to travel to Gujarat, India, to study development and design of the ikat print. Gary Kebbel, professor of journalism, and Sriyani Tidball, assistant professor of practice in advertising and public relations, earned Fulbright Specialist grants. Kebbel is helping the U.S. Mission to the African Union, based in Ethiopia, draft a strategic communications plan. In January, Tidball will work with the Centre for Women's Research in Sri Lanka to form a communications strategy for helping migrant workers stay in touch with their families.
Tyler White, professor of composition and conducting, won a Global Music Awards silver medal in composition for his opera O Pioneers! that reimagined the Willa Cather classic novel in musical  form. He also was a finalist for The American Prize  in Composition in opera/theater/film.
Xiao Cheng Zeng, Ameritas University Professor of  Chemistry, was named a Fellow of the United  Kingdom's Royal Society of Chemistry. Zeng has made groundbreaking discoveries using computer modeling to reveal how matter behaves under extreme conditions, and in computer-aided molecular and materials design.
Gregg Rothermel, Dale M. Jensen Chair of Software Engineering, earned 2013 Distinguished  Scientist and Distinguished Member honors from the Association for Computing Machinery for significant accomplishments in computer science. Rothermel's research areas include application of program analysis techniques, software maintenance programs and end-user software engineering.
Two UNL faculty members became American Mathematical Society Fellows in 2013: John  Meakin, Milton Mohr Professor of Mathematics, and Srikanth Iyengar, Willa Cather Professor of  Mathematics. Meakin was selected for contributions to semigroup theory and leadership in UNL's mathematics department. Iyengar has lent his expertise in commutative algebra to numerous international research collaborations. UNL has a strong tradition of mathematics excellence, with five researchers joining the inaugural class of AMS Fellows in 2012.
Cory Forbes, associate professor of science education in the School of Natural Resources, received the 2014 Early Career Research Award from the National Association for Research in Science Teaching for his potential to significantly contribute to science education. Forbes has studied third-grade students' learning about biological structure and function and the hydrologic system, and teachers' implementation of curricula to help students learn about water and food systems.
Financials
Research Expenditures
UNL's research expenditures totaled more than $266 million in 2013, the most recent fiscal year for which expenditure information is available. This total included more than $98 million in federal research expenditures. The National Science Foundation accounted for 30 percent of UNL's federal research expenditures, followed by 17 percent from the U.S. Department of Health and Human Services, including the National Institutes of Health, and 13 percent from the Department of Defense. UNL's goal is to achieve $300 million in total research expenditures by 2018, with at least half coming from federal agencies.
FY 2013 UNL Research Expenditures by Federal Agency
Total Research Expenditures
(in millions)
About
The University of Nebraska-Lincoln is a Big Ten research university driven by the spirit of innovation and exploration to tackle vexing challenges, apply knowledge-fueled solutions, move technologies from lab to marketplace, share the excitement of discovery with students and forge lasting partnerships across the globe.
This is the web companion to the 2013-2014 Report on Research at UNL. The stories, photos, videos and other information you'll find here offer glimpses into the diverse research, scholarship and creative activity at the heart of UNL's growing research enterprise. Produced by UNL's Office of Research and Economic Development, this site and the printed report highlight our successes, our progress and our aspirations.
Credits
The 2013-2014 UNL Research Report is published by the University of Nebraska−Lincoln Office of Research and Economic Development. For more information, go to
http://research.unl.edu
or contact:
Prem S. Paul
Vice Chancellor for Research and Economic Development
301 Canfield Administration Building
University of Nebraska−Lincoln
Lincoln, Nebraska 68588-0433
(402) 472-3123 • ppaul2@unl.edu
Editors/Writers:
Vicki Miller, Ashley Washburn, Elizabeth Banset, Monica Norby
Office of Research and Economic Development

Contributing Writers:
Gillian Klucas

Illustrations/Photography:
Craig Chandler, Alan Jackson, Joel Brehm, Yongbo Yuan
Web Design:
Joel Brehm
Office of Research and Economic Development
On the Cover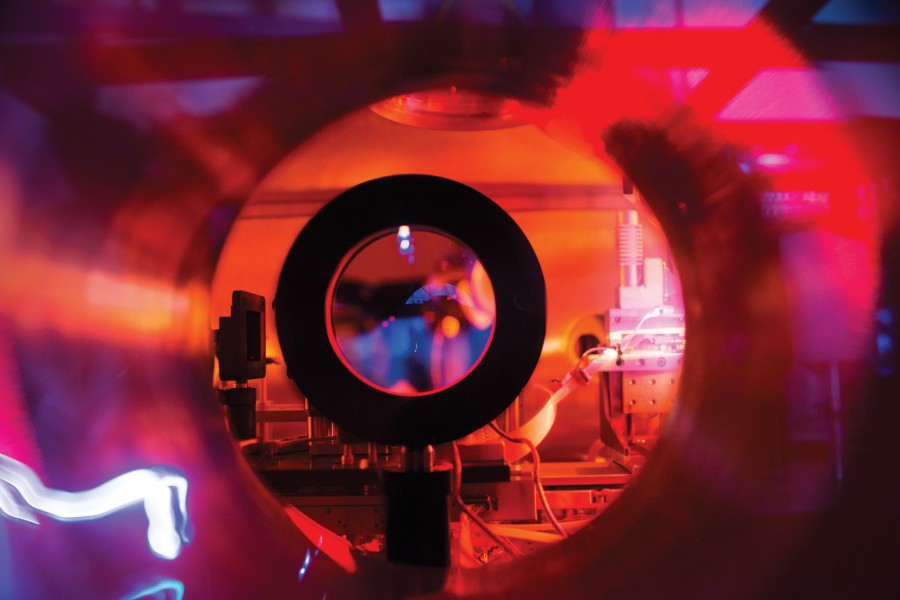 A major breakthrough, a new specialized laser and expanded research space are advancing the University of Nebraska–Lincoln's laser science capabilities, a longtime research strength. Using UNL's powerful, compact Diocles laser, Extreme Light Laboratory researchers discovered a way to vastly shrink the space needed to produce synchrotron X-rays, expanding the potential uses for these high-quality X-rays. UNL laser research got a boost in 2014 with the opening of a collaborative laser lab housing Archimedes, a new specialty laser. The cover photo shows the Diocles' target chamber. The brilliant, colorful burst of light results from laser light interacting with nitrogen gas, which produces an electron beam.