Collaborating on Higgs Hunt
UNL's experimental high-energy physics team celebrated the discovery of a new particle matching the long-theorized Higgs boson, a subatomic particle that may prove to be the final piece in understanding the nature of the universe. The team has been extensively involved in the Higgs hunt for nearly two decades, capturing and analyzing data in an international effort to find the elusive particle using the atom-smashing Large Hadron Collider at CERN, the European Organization for Nuclear Research in Switzerland. UNL is one of seven Compact Muon Solenoid Tier-2 sites, and team member Ken Bloom coordinates the U.S. CMS experiment. If confirmed, the discovery promises to lead to a new realm of investigation. UNL's team includes physicists Bloom, Dan Claes, Aaron Dominguez, Ilya Kravchenko and Greg Snow, in collaboration with computer scientist David Swanson.
---
Climate Change Shrank Early Horses
Roughly 55 million years ago, as the world warmed during the Paleocene-Eocene Thermal Maximum, about a third of mammal species shrank in size. Ross Secord, UNL earth and atmospheric scientist and curator of vertebrate paleontology at the University of Nebraska State Museum, and colleagues at the University of Florida showed that the temperature increase drove the evolution of Sifrhippus, the earliest known horse, which shrank from 12 pounds to 8.5 pounds during that period. Fossil measurements and geochemical analysis demonstrated, for the first time, that a progressive decrease in body size correlates to temperature change. The findings raise questions about how animals will respond to rapid temperature change in the near future from global warming. Researchers reported their findings in the journal Science.
---
Rare Look at Slaves' Lives
Before the Emancipation Proclamation ended slavery across the South, the Compensated Emancipation Act freed all slaves in Washington, D.C. Signed in April 1862, the act produced rare documentation of the era: reimbursement petitions by former slave owners that included names and descriptions of 3,000 African Americans. With a $220,000 National Endowment for the Humanities grant, a team of UNL scholars has transcribed hundreds of petitions and published digital versions on the Civil War Washington website. History, English and libraries faculty teamed on the inter-disciplinary digital research project through UNL's Center for Digital Research in the Humanities. The documents reveal the largely overlooked story of these slaves' lives and elevate the understanding of emancipation in real, human terms, said Kenneth Winkle, Sorensen Professor of American History and project co-leader. "And it is a remarkable story." 
---
Technology and Human Trafficking
An interdisciplinary team of UNL faculty is studying the role of technology and online advertising in child sex trafficking in the U.S. Researchers hope to combat domestic child sex trafficking by identifying the Internet's role and the clandestine language used in Web advertising to facilitate sex trafficking. They also plan to conceptualize intelligent software that can identify online advertising of child sex for sale. Anna Shavers, Cline Williams Professor of Citizenship Law, leads a team of faculty from marketing, advertising, journalism and computer science on this project, which is funded by a grant from Microsoft Corp.
---
Credit Card Smarts
Good credit card management doesn't come just from what you know about finance, but from what you think you know, according to a national study by UNL economists Sam Allgood and William Walstad. Using data that measured 27,500 Americans' actual and perceived financial knowledge, they examined how each trait affected credit card management, such as paying bills in full, paying late fees and exceeding credit limit. In all cases, respondents who perceived their financial knowledge as high had better credit card behavior than those who saw their knowledge as low, regardless of actual knowledge. For example, high self-perceivers were about 15 percent more likely to pay their credit card bills in full compared with equally knowledgeable low self-perceivers.
---
Winning Illustration
A scientific illustration of UNL nanotechnology research earned honorable mention in the illustration category of the 2011 International Science and Engineering Visualization Challenge, a competition sponsored by the National Science Foundation and the journal Science to recognize some of the year's best scientific illustrations, photos and videos. Joel Brehm, graphic and Web designer for the Office of Research and Economic Development, designed the award-winning 3-D image of variable diameter carbon nanotubes to help visualize research by Yongfeng Lu, Lott University Professor of Electrical Engineering, and his team. Brehm's illustration of the team's discovery, invisible to the naked eye, appeared in Science. It also appeared in journal articles, proposals, websites, presentations and posters.
---
Evolution of Political Ads
Like most things, campaign ads have changed in the past 60 years. The University of Nebraska Campaign Ads Project examined the evolution of presidential campaign ads since 1952, analyzing and categorizing hundreds of general election commercials. Researchers made the resulting database of ad characteristics publicly available on the Web in time for the 2012 presidential campaign, including a blog analyzing long-term campaign ad trends. The team, led by UNL assistant professor of political science Dana Griffin and assistant professor of communication studies Damien Smith Pfister, expect their dataset will aid interdisciplinary research on political communication.
---
AFOSR Director Visits
Thomas P. Russell, director of the U.S. Air Force Office of Scientific Research, visited UNL in May 2012 to make a presentation and learn firsthand about some AFOSR-funded projects and related programs. Russell made a presentation to faculty and staff, toured labs and facilities, met with faculty and administrators, and discussed possible future collaborations. The Office of Research and Economic Development hosted Russell's visit. AFOSR interacts with leading scientists and engineers throughout the world to identify breakthrough opportunities and actively manages a $510 million investment portfolio encompassing the best of these opportunities.
---
O'Connor Leads Fine and Performing Arts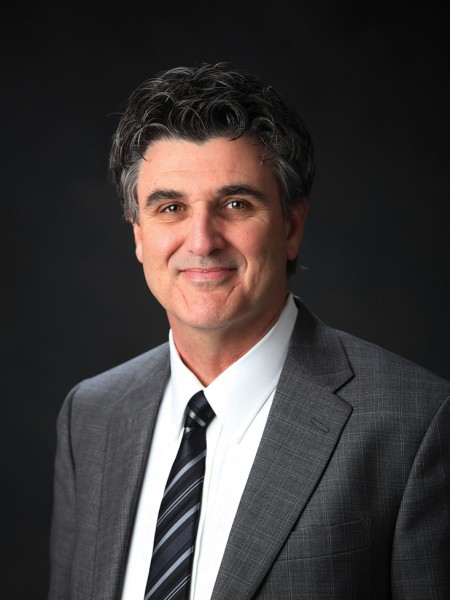 Charles "Chuck" O'Connor is the new dean of the Hixson-Lied College of Fine and Performing Arts. He came to UNL in 2012 from Indiana University-Purdue University Fort Wayne, where he was dean of the College of Visual and Performing Arts. Previously, he held an administrative role at the Nevada Conservatory Theatre at the University of Nevada, Las Vegas, and was a UNL professor. O'Connor's interests lie in the changing role of arts in higher education. He has led successful fundraising, program development and community partnership activities. O'Connor holds a Master of Fine Arts degree from the University of Southern California and a bachelor's degree from California State University, Northridge.
---
Clutter Heads Ag Research Division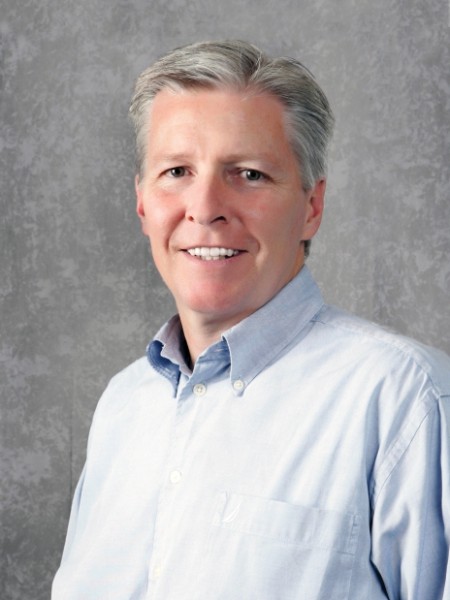 A geneticist with experience in academia and private industry joined UNL as Agricultural Research Division dean and Agricultural Experiment Station director. Archie Clutter came to UNL from Newsham Choice Genetics, where he was vice president for research and development. Earlier, he was a professor of animal science at Oklahoma State University and held research and development positions at Monsanto Co. Clutter is expanding ARD's research capacity, building strategic partnerships and implementing best industry practices. He holds doctoral and master's degrees in animal science from UNL and a bachelor's degree in agricultural business from Iowa State University.
---
UNP Signs Pact, Names Editor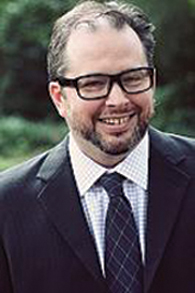 The University of Nebraska Press purchased the inventory and now handles publication, distribution and marketing of books released by The Jewish Publication Society under a collaborative agreement effective in January 2012. Director Donna Shear said UNP has a long history of publishing works of Jewish scholarship, and the partnership will further distinguish UNP in the field of Jewish studies. In July, Derek Krissoff became UNP's new editor in chief. A veteran of trade and scholarly publishing, Krissoff joined UNL from the University of Georgia, where he was a senior acquisitions editor. He is active in the Association of American University Presses, has reached the all-but-dissertation stage toward a doctorate from the State University of New York at Buffalo and holds a bachelor's degree from Wesleyan University.
---
Citations of Excellence Award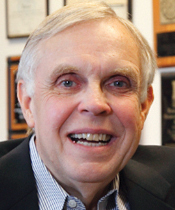 Fred Luthans, George Holmes Professor of Management and a pioneer in the field of organizational behavior, received the 2011 Emerald Management Citations of Excellence Award, which recognizes exceptional papers. Luthans' Journal of Management article, "Emerging positive organizational behavior," is one of the top 50 most-cited articles in business journals since its 2007 publication.
---
New Home Design Tool
Many variables go into designing a functional, cost-effective and energy-efficient home. To assist homebuilders, Tim Hemsath, UNL assistant professor of architecture, and colleagues are developing HomeGener8, a home customization and design software tool that allows individuals to design a house tailored to their preferences and building site. While other home design software programs require an ability to negotiate different criteria, HomeGener8 uses algorithms that automate the process and provide myriad options. Site-specific customization also can take into account factors that maximize energy efficiency and minimize costs. Designers can use HomeGener8 to generate ideas, obtain information to aid in design or receive feedback on designs. Developers can use the software to reduce costs while creating uniqueness throughout a planned development. The Design Studio in the Jeffrey S. Raikes School of Computer Science and Management is collaborating on development. NUtech Ventures, the university's technology development organization, has filed a provisional patent on this tool, which developers hope to commercialize.
---
Nebraska Lectures
The 2011-2012 Nebraska Lectures: The Chancellor's Distinguished Lecture Series featured a notable climatologist and a legal authority. In his fall lecture, Donald A. Wilhite, director of UNL's School of Natural Resources and founder of the National Drought Mitigation Center, presented "Managing Drought in a Changing Climate." He discussed proactive, risk-based approaches governments can use to minimize the economic, environmental and social impact of droughts. In her spring lecture, Josephine R. "Jo" Potuto, Richard H. Larson Professor of Constitutional Law, presented "The NCAA: Who, What, When, Where, How and Certainly Why." Potuto, the university's faculty athletics representative to the NCAA and the Big Ten Conference, used the NCAA as an example of how process influences decision-making and fairness, especially in large organizations. The Office of the Chancellor, the Research Council and the Office of Research and Economic Development co-sponsor these lectures featuring prominent faculty.
---
Jacobs Wins ACLS Fellowship
Margaret Jacobs, Chancellor's Professor of History, earned an American Council of Learned Societies Fellowship. The award supports Jacobs' latest book, which will explore the post-World War II practice of non-Indian families fostering and adopting American Indian children. The project is a continuation of Jacobs' Bancroft Prize-winning book, White Mother to a Dark Race: Settler Colonialism, Maternalism, and the Removal of Indigenous Children in the American West and Australia, 1880-1940.
---
UNL Research Fair
Faculty explored the university's research priorities in greater depth, and students participated in professional development events at the biannual UNL Research Fair. The fall 2011 program included forums on university research parks and technology transfer programs sponsored by UNL, NUtech Ventures and Nebraska Innovation Campus; a panel discussion on competing for and managing National Science Foundation Small Business Innovation Research/Small Technology Transfer programs; a workshop on U.S. Department of Energy national laboratories; a leadership workshop for postdocs; and faculty recognition events. Featured speakers included Johney Green Jr., Oak Ridge National Laboratory; Louis Infante, Ricardo Inc.; George Fenske and John Hryn, Argonne National Laboratory; Harold Strong and Robert Calcaterra, Association of University Research Parks; and Sharon Milgram, National Institutes of Health. The spring 2012 event focused on students, including sessions on building transferable career skills, planning for graduate school, and undergraduate and graduate student poster sessions and workshops.
---
Research, Athletics Partnership
A burgeoning partnership between UNL research and athletics promises to expand understanding of the brain and concussions, enhance health and performance research and create a national model for such collaborations. Nebraska Athletics and the Office of Research and Economic Development partnered to incorporate research space into the East Stadium expansion of Memorial Stadium. Slated for completion in 2013, the expansion includes space for the proposed Center for Brain, Biology and Behavior, which will use cutting-edge imaging technology to better understand the biological underpinnings of behavior and performance, and the Nebraska Athletic Performance Lab, which will focus on research to improve performance and health. More than 100 people discussed opportunities for research collaborations during a 2012 retreat for faculty, athletics staff and private partners. The partnership provides "a bridge between athletics and academics," said Nebraska Athletics Director Tom Osborne. "This will be a unique facility not duplicated anywhere else."
---
Jewish Book Award Winner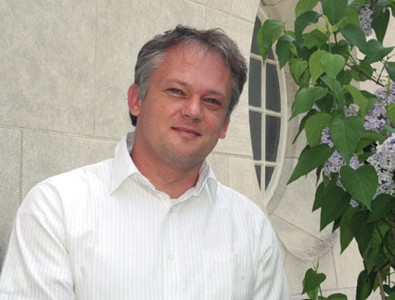 Gerald Steinacher, assistant professor of history and Hyman Rosenberg Professor of Judaic Studies, won the 2011 National Jewish Book Award in the Holocaust category for his book, Nazis on the Run: How Hitler's Henchmen Fled Justice. Established by the Jewish Book Council in 1948, this award program is the longest running program of its kind in North America. Released in 2011, Steinacher's book tells the story of how Nazis and Fascists escaped justice at the end of World War II by fleeing overseas.
---
Hibbing Named AAAS Fellow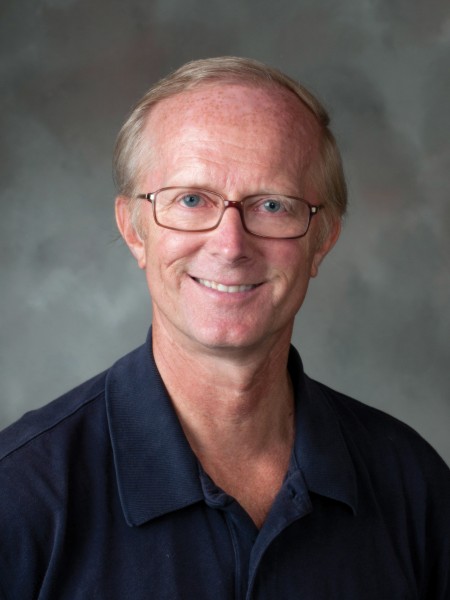 John Hibbing, Foundation Regents University Professor of Political Science, was named a Fellow of the American Association for the Advancement of Science in 2011. He was cited for his distinguished contributions to applying biological knowledge and methodological techniques to study politics and for encouraging others. Known for his groundbreaking research on biology's role in shaping people's political leanings and social behavior, Hibbing is one of fewer than 20 political scientists among the AAAS ranks.
---
Nature Declines in Kids' Books
The built environment is crowding out nature in award-winning children's picture books, consistent with a growing isolation from the natural world, suggests a study led by UNL sociology professor emeritus J. Allen Williams Jr. The study examined nearly 300 children's books that won or received the Caldecott Medal from 1938 through 2008. Beginning in the mid-1970s, the number of illustrations depicting nature and animals has declined steadily as images of the built environment have increased. The decline suggests today's children aren't being socialized toward understanding and appreciating the natural world and their place within it. The study was published in the journal Sociological Inquiry.
---
Dawes Earns Guggenheim Fellowship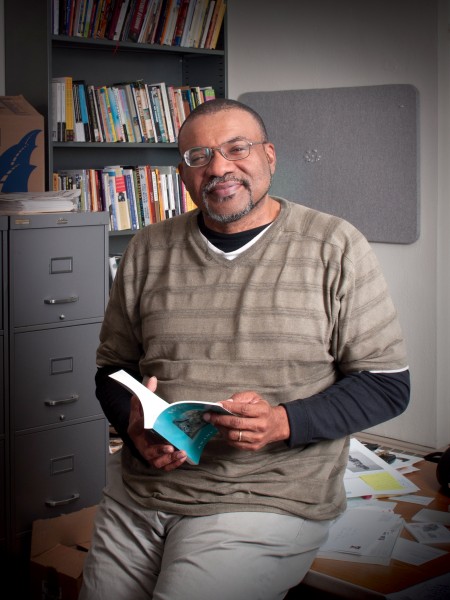 Poet and author Kwame Dawes, Chancellor's Professor of English and Glenna Luschei Editor of UNL's literary magazine, Prairie Schooner, received a 2012 John Simon Guggenheim Memorial Foundation Fellowship. The fellowship supports his work on the poem cycle, August: A Quintet, based on writings by August Wilson, a playwright and Pulitzer Prize winner whose work illustrates the African-American experience in the 20th century. An award-winning author of poetry, fiction, nonfiction, criticism and drama, Dawes' accomplishments include a 2009 Emmy Award for a multimedia documentary project on HIV/AIDS in Jamaica.
---
Teaming on Concussion Research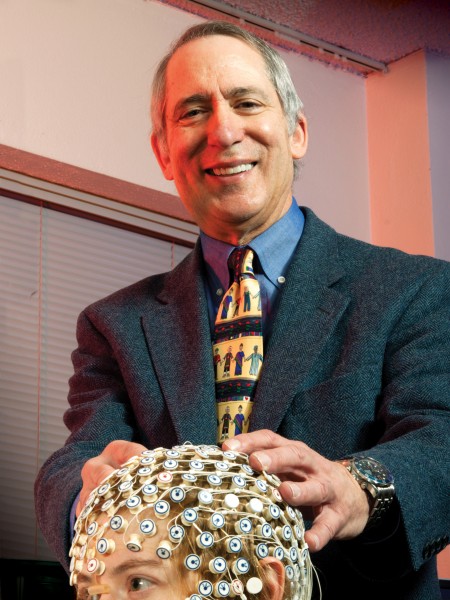 The Big Ten Conference and its Committee on Institutional Cooperation have teamed with the Ivy League to study head injuries in sports. The Big Ten was the first collegiate conference to establish a conference-wide concussion management plan in 2010, and joined forces with the Ivy League in 2012. UNL psychology professor Dennis Molfese leads the Big Ten/CIC Traumatic Brain Injury Research Collaboration. "The opportunity for collaborating on such a landmark series of studies with the Ivy League is unprecedented in sports medicine," he said. Molfese, the Mildred Francis Thompson Professor of Psychology, also heads UNL's proposed Center for Brain, Biology and Behavior, a multidisciplinary brain imaging center and research collaboration.
---
Larkins Leads Life Sciences
Brian Larkins, a leading plant scientist and molecular biology pioneer, is UNL's first associate vice chancellor for life sciences. He leads the Life Sciences Initiative, a priority effort to create a comprehensive and collaborative life sciences program. A Nebraska native who earned his bachelor's and doctoral degrees at UNL, Larkins came from the University of Arizona, where he led a renowned research lab and held administrative roles. In 2007-2008 he took leave from Arizona to serve as UNL associate vice chancellor for research, focused on life sciences. Larkins said he returned to UNL in 2012 to finish what he started. A National Academy of Sciences member, Larkins holds the John F. Davidson, Ph.D., and Marian J. Fuller, Ph.D., Chair in Life Sciences. His research on the nutritional quality of corn and other cereal grains led to scientific advances, including new molecular biology techniques and a broader understanding of the molecular mechanisms regulating seed development and protein production in corn seeds.
---
Associate Vice Chancellors for Research Named
Kurt Preston and Regina Werum are new associate vice chancellors for research at UNL. Preston became associate vice chancellor for research focused on physical sciences and other defense-fundable projects in November 2012. He previously was division chief of the U.S. Army Research Office in Durham, N.C., overseeing the University Research Initiative Program and directing the Environmental Science Basic Research Program. Earlier, he was a program manager for the office. He also held several U.S. Army leadership roles. He earned a bachelor's degree in agriculture from the University of Georgia, master's and doctoral degrees in civil engineering from Purdue University and a Juris Doctor from North Carolina Central University. Werum assumes responsibilities for research development, growth and compliance in January 2013. She comes to UNL from Emory University where she is an associate professor of sociology and co-directed the Andrew W. Mellon Foundation Graduate Teaching Fellowship Program for five years. From 2010 through July 2012, she took leave from Emory to serve as program director for sociology in the National Science Foundation's Directorate of Social, Behavioral and Economic Sciences. She earned a bachelor's degree in language/arts from Hope College, and a master's in sociology and a doctorate in sociology and American studies, both from Indiana University.
---