Transforming Life Sciences Learning
Additional content: News story |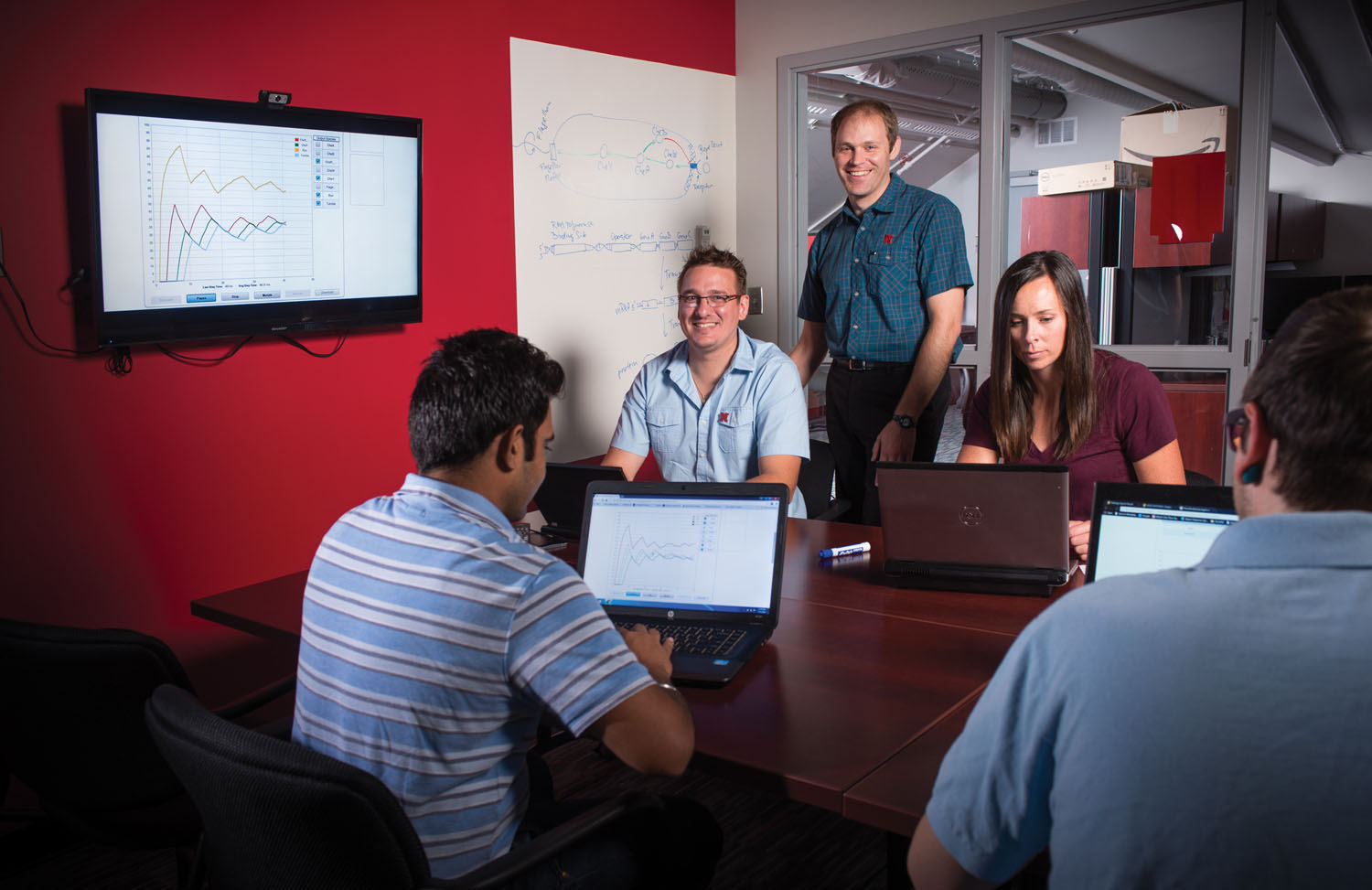 Taking apart the family radio has helped generations of budding engineers learn. Now, a UNL team is giving future biologists the gift of tinkering.
They're developing educational tools to help the next generation of biologists better understand complex biological systems and to prepare them for a rapidly changing research field. Ultimately, with support from a $2.3 million National Science Foundation grant, the team aims to transform the way biology students learn.
The life sciences, from the molecular to ecosystem scale, increasingly rely on computational and mathematical models to make sense of complex networks operating within an entire biological system. Yet biology students still largely learn by memorizing facts from textbooks, which limits their understanding of how dynamic systems function.
"There's this feeling about introductory classes that we need to cram as much knowledge in as we can," said Joe Dauer, assistant professor of life science education in UNL's School of Natural Resources. "Eventually we want them to come out and be systems thinkers. We're trying to get them thinking about biological systems earlier."
Dauer teamed with biochemist Tomas Helikar and colleagues to develop educational software that simulates biological processes, such as cellular respiration or population growth, and lets students manipulate – or rewire – a virtual system to see what happens. It's similar to how engineers and software programmers learn.
These educational tools stem from Helikar's previous work developing biological systems modeling software for researchers. Testing the models on students, he noticed they learned biology much more effectively than in the classroom.
"With these models, they can learn about the realistic complexity of these systems by being able to manipulate much larger networks or set of pathways that all work together," Helikar said.
The tools also will help students better understand the math behind data analysis techniques widely used in today's biological research.
The team is developing a library of educational materials for UNL students and plans to make them available to universities worldwide.