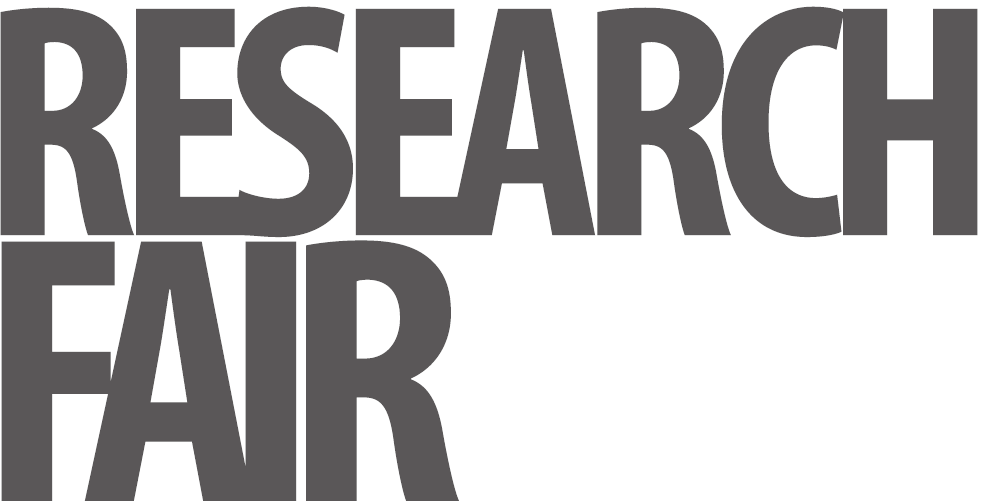 2019
Graduate Poster Session and Creative Exhibition
Nebraska Union — Monday, April 15, 2019
A celebration highlighting graduate student research and creative activity will be held as part of the campus-wide UNL Spring Research Fair. The Graduate Student Research Poster Session and Creative Exhibition is an opportunity to showcase your research or creative activity; to communicate results to other students, faculty and staff; and to facilitate the interdisciplinary work on campus by exchanging knowledge and ideas between individuals, labs, and disciplines.
Registration
Register to Present Your Poster
See form for registration deadline.
Communication regarding the Poster Session will be by email so be sure the address you use when registering is an account you check regularly. (Also check its "junk" folder.) For more information contact Dr. Lisa Rohde.
Schedule for Event Day
Sunday, April 14
4:00 PM – 6:00 PM
Drop off your poster or display materials at the Nebraska Union, Room 213. Graduate Studies staff will set up the poster or display for you before the poster session.
Monday, April 15
10:00 AM – 12:00 PM
Drop off your poster or display materials at the Nebraska Union, Room 213. Graduate Studies staff will set up the poster or display for you before the poster session.
1:00 PM – 3:00 PM
Set up for e-poster presenters and creative displays only.
3:30 PM – 5:00 PM
Exhibits are open. You must staff your poster or display during this time.
Competition
The Office of Research and Economic Development, in conjunction with the Office of Graduate Studies, will host an awards competition that will provide students whose research poster or display is deemed outstanding by faculty judges a $400 travel grant.
Send us your poster or display materials
Faculty judges have asked for an opportunity to view your poster in advance of the poster session.
By Friday, April 5, email an electronic version of your poster (PDF strongly preferred) to Dr. Lisa Rohde. Students who chose to present their work in another display format will be contacted further about how to provide their display before the event.
Posters will be distributed to judges on April 10. If you are unable to send your poster by April 10, let Dr. Rohde know immediately so we can make accommodations.
Winners will be notified on Friday, April 19, and announced through UNL Today and the Graduate Studies website.
Criteria
Posters or displays will be judged on the following criteria:
Content:

Clearly defines research topic/problem/hypotheses
The significance of the research clearly stated
Research questions align with methods
Presentation of data is clear, thorough, detailed
Ethical issues/limitations/validity issues addressed
Directions for future research addressed
For creative works, must include discussion of meaning/significance and/or reflections on the body of work exhibited

Design:

Visually appealing
Well organized; easy to read
Conveys most important information about the project
Figures/tables/graphs complement presentation
Free of grammatical errors or misspellings
Research areas
Two students in each of the following research areas will receive an award:
Arts & Humanities: Art & Art History, Music, Theatre Arts & Film, Architecture, Communication Studies (Rhetoric & Public Culture), English, Modern Languages, Philosophy, Journalism
Physical Sciences: Chemistry, Earth and Atmospheric Sciences, Mathematics, Physics, and Statistics
Engineering: All departments in the College of Engineering
Business and Social Sciences: All departments in the College of Business Administration plus Anthropology, Communication Studies (Interpersonal, Family, & Health Communication), Community & Regional Planning, Geography, History, Political Science, Psychology, Sociology, Textiles, Merchandising and Fashion Design
Agricultural and Life Sciences: Biological Sciences, Nutrition & Health Sciences, and all departments in the College of Agricultural Sciences and Natural Resources
Education: Educational Psychology, Educational Administration, Child Youth & Family Studies, Special Education & Communication Disorders, Teaching, Learning and Teacher Education
Preparing your poster or display
Basis for posters or displays
Entries should be based on research or creative activity you've engaged in significantly during the past year. Standards of the entries are expected to be at the level that is common at regional and national discipline meetings. Discuss these expectations with your faculty mentor.
Printed posters
See Poster Guidelines and Templates for tips, poster size requirements, and related details like costs and deadlines for printing at the Pixel Lab.
Ask your department whether departmental funds are available to cover the cost of printing your poster. If not, the Office of Research and Economic Development has set up a special fund with the Pixel Lab to cover the cost of printing the poster. To be considered for this support, check the box on the registration form.
Other display methods
Students interested in using other display methods must submit their ideas on the registration form and will be contacted further. Presenters will be given a space roughly the size of a 6-8' table. A table can be provided and other resources may be available.
A limited number of TVs will be available for electronic posters or creative displays. Please select that option when you submit your registration. Students will be notified if they will be provided a TV for their display.