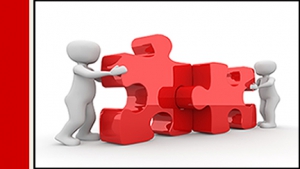 ---
An alphabetical list of resources available to Nebraska businesses. Links are provided to the website of each resource.
Bio Nebraska – Strives to be the champion of biotechnology and an advocate for its member organizations promoting academic, industry, and government partnerships to foster the growth of life sciences within Nebraska.
Bureau of Business Research – A UNL economic and business research entity that provides relevant and insightful data on economic conditions, both regionally and nationally, while also providing economists with practical opportunities to conduct applied economic research and train students.
Center For Entrepreneurship – Dedicated to supporting entrepreneurship education, training, and outreach.
Center for Innovation, Entrepreneurship & Franchising – The UNO Center for Innovation, Entrepreneurship & Franchising serves as a bridge between the entrepreneurs of tomorrow and the diverse entrepreneurial community in the Omaha, Nebraska area. CIEF provides students with business fundamentals, opportunities through pitch and business plan competitions, and experience running a student-owned business. Academically, the focus is on educating students who are interested in pursuing an entrepreneurial career that impacts the global business community.
FUSE Coworking – A coworking space where entrepreneurs, telecommuters and creatives can work in a productive and collaborative environment.
Greater Omaha Chamber – The catalyst organization that ensures Greater Omaha is a vibrant place to do business, work and live. Their mission is too champion a thriving business community and a prosperous region through visionary leadership and collaboration.
GROW Nebraska – Help entrepreneurs get the resources they need to live in Anywhere, NE and make a sustainable living.
Invest Nebraska – A team experienced at growing early stage and lower middle market companies, committed to growing Nebraska's economy by assisting entrepreneurs and investing capital in those companies that have growth potential. Invest Nebraska collaborates with strategic partners, state government, communities, and post-secondary education institutions.
Jeffrey S. Raikes School of Computer Science and Management – Working at the forefront of innovation, designing creative solutions to complex problems with a long history of partnering with top industry firms.
Lincoln Chamber of Commerce – A membership organization, promoting a positive business climate in Lincoln, serving as the primary advocate for business growth, and is a constructive partner in working with the government and educational institutions. Provides services and programs to help businesses grow and thrive in Lincoln.
Lincoln Partnership for Economic Development (LPED) – A public-private collaboration charged with fulfilling Lincoln's Economic Development goals including job growth and business expansion.
Lincoln Startup Week – Groups across the city plan and host fun experiences, hands-on workshops, and impactful networking opportunities. They bring together a diverse range of entrepreneurs, business leaders, investors, and creatives to celebrate and support the startup ecosystem in Lincoln, Nebraska.
Nebraska Angels – A network of 60 active, local angel investors. Since inception, the Angels have deployed over $11M in capital, investing in early-stage, high growth opportunities.
Nebraska Business Development Center (NBDC) – Funded in part through a cooperative program of the U.S. Small Business Administration (SBA). Seeks to provide small businesses in Nebraska a level of consulting assistance that is superior to any other in Nebraska.
Nebraska Department of Economic Development (DED) – DED administers a variety of programs to assist with business formation, building sites and tax incentives with a specific focus on growing and diversifying the state's economic base, bringing new dollars, new businesses, and new people into the state.
Nebraska Economic Development Directory – A directory of the websites with significant information for site seekers, site selection consultants, real estate departments, business people.
Nebraska Extension – Extension provides services, expertise, and know-how to many diverse sectors such as the agricultural community, nutrition, health care, and industry.
Nebraska Industrial Assessment Center (NIAC) – The US Department of Energy (DOE) funded the NIAC to deploy a team of university-based faculty and student engineers to provide no-cost energy, productivity, and waste assessments for small and medium sized US manufacturers nationwide.
Nebraska Innovation Campus (NIC) – NIC is a research campus designed to facilitate new and in-depth partnerships between the University of Nebraska and private sector businesses.
Nebraska Innovation Studio – One of the nation's top makerspaces. Located at Nebraska Innovation Campus, NIS is a 16,000 square foot facility that houses a full metal shop, wood shop, rapid prototyping room, art studio, ceramics and textiles equipment, and more. NIS is open to university faculty, students, staff, and community members for a monthly membership fee. Makerspace members receive free training on all the equipment. For more information about taking a tour of NIS, becoming a member, and to see full equipment lists, please visit their webpage.
NMotion – Accelerates startups through capital, connections, knowledge, and support, a product of a deep collaboration between the University of Nebraska Lincoln, Lincoln Partnership for Economic Development, and private investors.
NU Connections – A collaboration among the University of Nebraska's four campuses (UNO, UNK, UNL, UNMC) focusing on developing more efficient and effective pathways for businesses and organizations to leverage the strengths of the Univesity of Nebraska to move their businesses forward.
NUtech Ventures – The intellectual property unit of the University of Nebraska-Lincoln, their mission is to facilitate the commercialization and practical use of innovations generated through the university's research activities.
Pipeline – Exclusive community of entrepreneurial leaders building high-growth companies. Empowering entrepreneurs. Powering the midwest economy.
Rural Enterprise Assistance Project (REAP) – Committed to strengthening rural communities through small, self-employed business development, offering four essential services: financing (micro loans), business training, technical assistance, and networking.
Silicon Prairie News – A digital media company dedicated to highlighting and supporting entrepreneurs, creatives and investors through emerging model for entrepreneurial ecosystem development.
The Combine – A statewide program designed to support Nebraska's food and ag tech industries by assisting undergraduate and graduate students, faculty and staff and the general community, with goal setting and idea assessment to preparation for a capital raise.
The Economic Development Partnership (Omaha) – Working across state lines, embracing an innovative two-state, regional approach to economic development. Striving to increase jobs and investments in eastern Nebraska and southwest Iowa by seamlessly providing a full range of economic development services.
The State Chamber – Nebraska Chamber of Commerce & Industry – The only statewide, broad-based business association, representing the interests of more than 1,500 businesses of all sizes and sectors – in every county in Nebraska.
Turbine Flats – A nonprofit, entrepreneurial cooperative that supports and promotes Lincoln's ideas community.
UNeMED –  A for-profit company owned by the Board of Regents of the University of Nebraska, which acts as the technology transfer and commercialization leader for the University of Nebraska Medical Center.
UNL Maker Club – Building a culture of student-initiated innovation on campus, establishing environments for students and community members to collaborate on projects through our advocacy and allocation of physical resources, our educational outreach and instruction, and our facilitation of community-wide presentations, forums, and discussion sessions.