2022-2023 Report
When I'm asked about the University of Nebraska–Lincoln's research culture, I return to this theme: impact. Nebraska is a community of scholars who are changing the world through their research, scholarship and creative endeavors.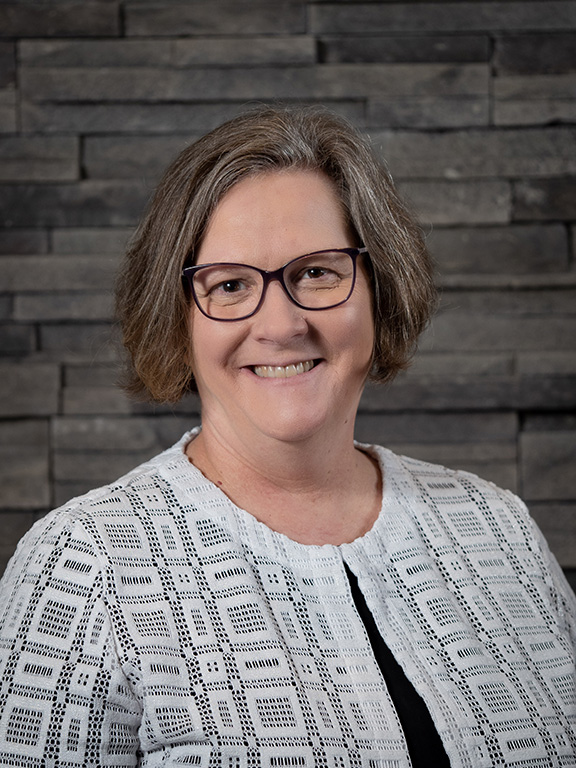 As the state's flagship, land-grant university and the only Carnegie R1 institution, our research significantly impacts economic growth and innovation - growing a talented workforce, stimulating new products and startups, and helping companies grow. Our faculty are exploring areas that directly benefit Nebraskans, including health disparities, early childhood education, climate resilience and much more. Faculty contributions in the fine and performing arts, and through the humanities disciplines, shape the broader culture and our understanding of the world.
A great example is illustrated on the cover image, photographed by Dana Fritz, Hixson-Lied Professor of Art, which visually represents the Great Plains' unique ecosystem. Her new book, "Field Guide to a Hybrid Landscape," became a vital historical document after fires devastated the Nebraska National Forest, the largest hand-planted forest in the U.S. Fritz partnered with the University of Nebraska Press to publish her work.
Many other examples are presented throughout our report. I encourage you to learn more about the Grand Challenges initiative, a major investment to advance interdisciplinary research.
Nebraska's reputation and networks are growing because of our scholarly leadership and expertise, leading to even more opportunities to meaningfully address social, economic and cultural issues. That is where Nebraska research makes the biggest impact. We are committed to offering opportunities for students to learn alongside faculty mentors, contributing to research through organized programs and informal experiences.
None of these accomplishments would be possible without a world-class faculty. The Office of Research and Economic Development offers programs aimed at helping early and mid-career faculty members develop as researchers and leaders. These faculty members will play a key role in the future of our university.
Innovation by faculty, staff, students and partners is key to our impact. ORED is one piece of a strong regional network that drives innovation and encourages development of new intellectual property. Opportunities abound for researchers and private industry to connect, creating a pipeline from the laboratory to the marketplace.
We are Nebraska Research, and I am proud to share our 2023 accomplishments.

Sherri M. Jones
Interim Vice Chancellor for Research and Economic Development
---
About the Cover
The cover image of the Nebraska Sandhills was photographed by Dana Fritz, Hixson-Lied Professor of Art. This photograph, and many others, are compiled in Fritz's book, "Field Guide to a Hybrid Landscape," published in 2023 by the University of Nebraska Press.
---
---
We do big things
We are transforming society
Highlights in fiscal year 2023 included advancements in biofuels production; expanding opportunities for students to explore the ties between race, law and U.S. history; improving equity in transportation research; making healthy foods more accessible to urban and rural communities; and visualizing how human activity has changed the Great Plains' unique ecosystem.
---
---
Research at a glance
FY 2022 Federal research expenditures by agency
FY 2022 is the most recent year for which some figures are available.
---
---
Economic Impact
We are driving economic growth.
In fiscal year 2023, Nebraska made strides in supporting faculty innovators, and creating new opportunities for students to gain real-world industry experience and work with emerging technologies. Strong university-industry partnerships foster an environment in which faculty members are encouraged to innovate and companies can leverage their research expertise.
---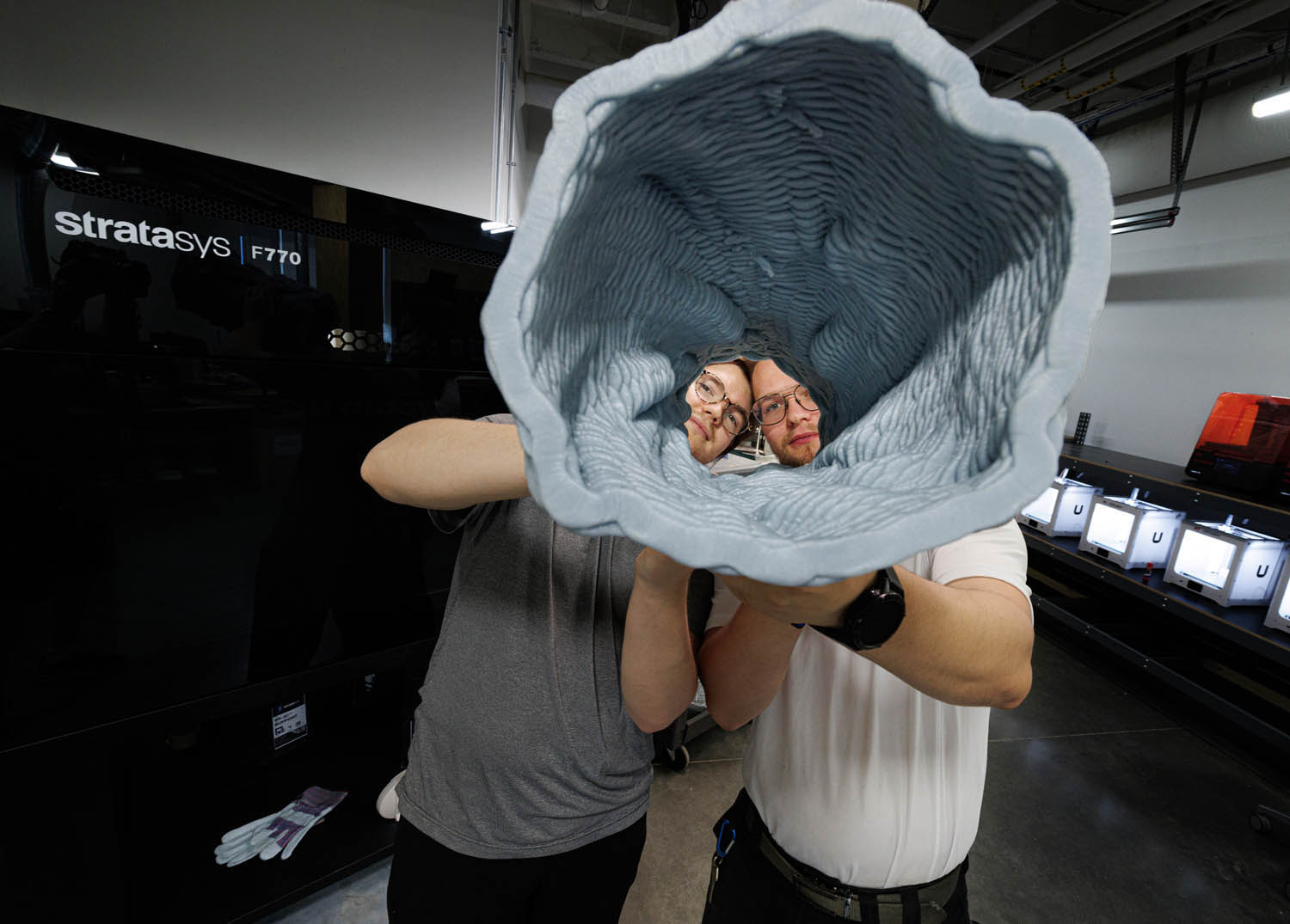 Leading robotics innovation
The Heartland Robotics Cluster positions the state of Nebraska as a leading research and development spot for robotics and automation. The cluster is expected to be a critical resource for the state's robust, technology-driven agricultural and manufacturing sectors, and offer expanded opportunities for undergraduate engineering education at UNL and community colleges.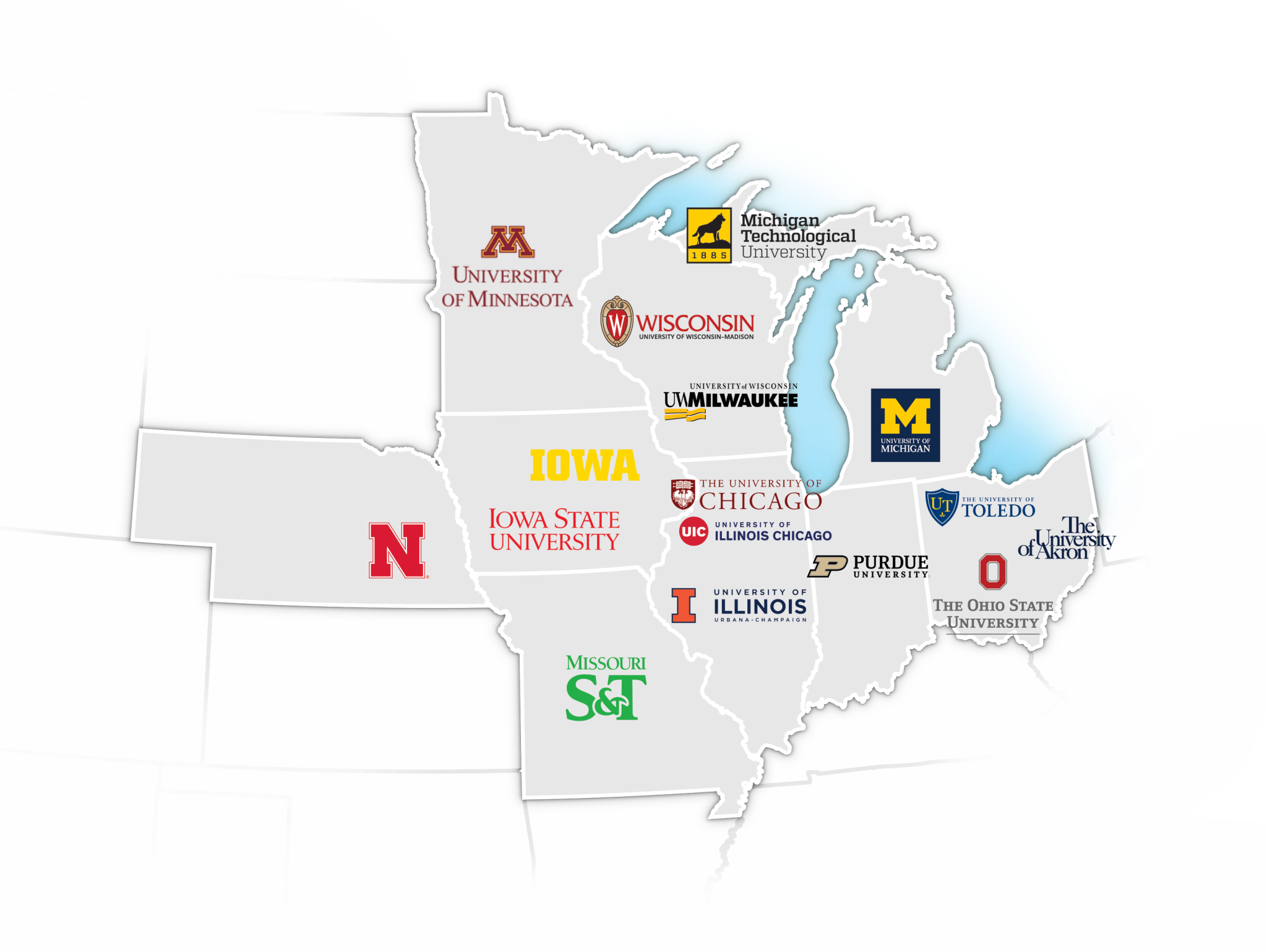 Driving entrepreneurship through collaboration
The University of Nebraska-Lincoln joined a National Science Foundation hub aimed at moving university research into the real world. The Great Lakes Innovation Corps Hub, formed in 2021, reimagines the lab-to-marketplace pipeline and equips technical leaders with skills, networking opportunities and an entrepreneurial mindset.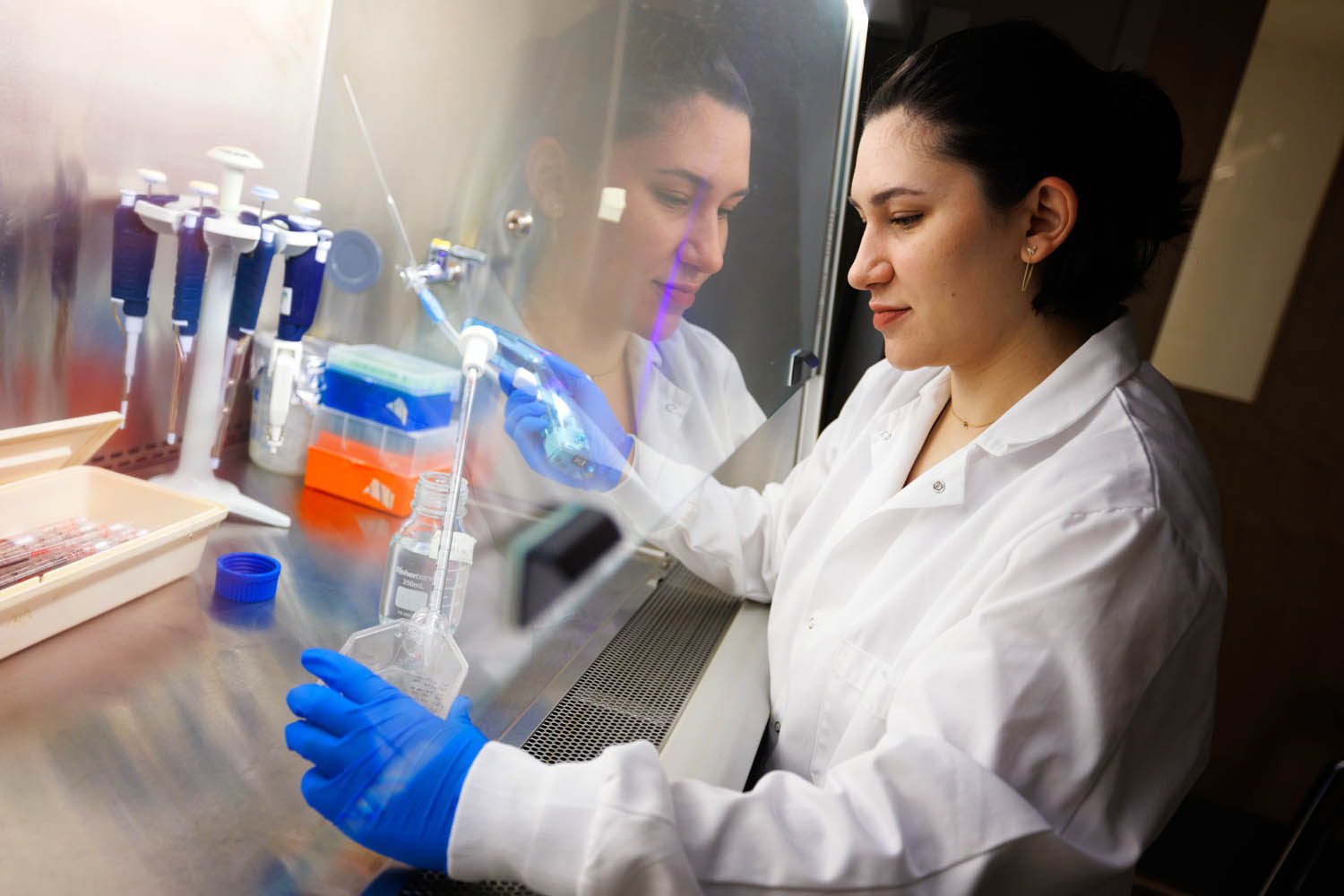 Expanding graduate education, job opportunities for students
Nebraska is part of the National GEM Consortium, a partnership between universities and industry that helps students who have been underrepresented in graduate education pursue advanced degrees and fill jobs in engineering and science.
Economic Development at a Glance
$5.7M
Licensing income in FY 2023
---
No.78
University of Nebraska ranking among the top 100 academic institutions receiving U.S. patents; ranked for the sixth consecutive year
---
101
Student internships funded by NIC
---
58
Diverse public and private-sector partners partners at Nebraska Innovation Campus
---
An Ecosystem of Innovation
Nebraska Innovation Campus
NUtech Ventures
UNL Industry Relations
Nebraska Center for Entrepreneurship
Engler Agribusiness Entrepreneurship Program
Invest Nebraska
NMotion startup accelerator
Nebraska Department of Economic Development
Industry partners
The Combine
---
---
Highlights
Accolades
As part of its strategic plan, the University of Nebraska-Lincoln set a goal to increase the number of faculty receiving external honors and awards by 10% annually on a three-year rolling average.
Read more about major faculty awards
---
Grand Challenges Year Two Summary
The University of Nebraska–Lincoln has committed $40 million over four years toward strategic, goal-based solutions in seven thematic areas. The aim is to leverage Nebraska's expertise and strengths to solve some of society's greatest challenges. $20 million has been invested so far using funds specifically earmarked for research.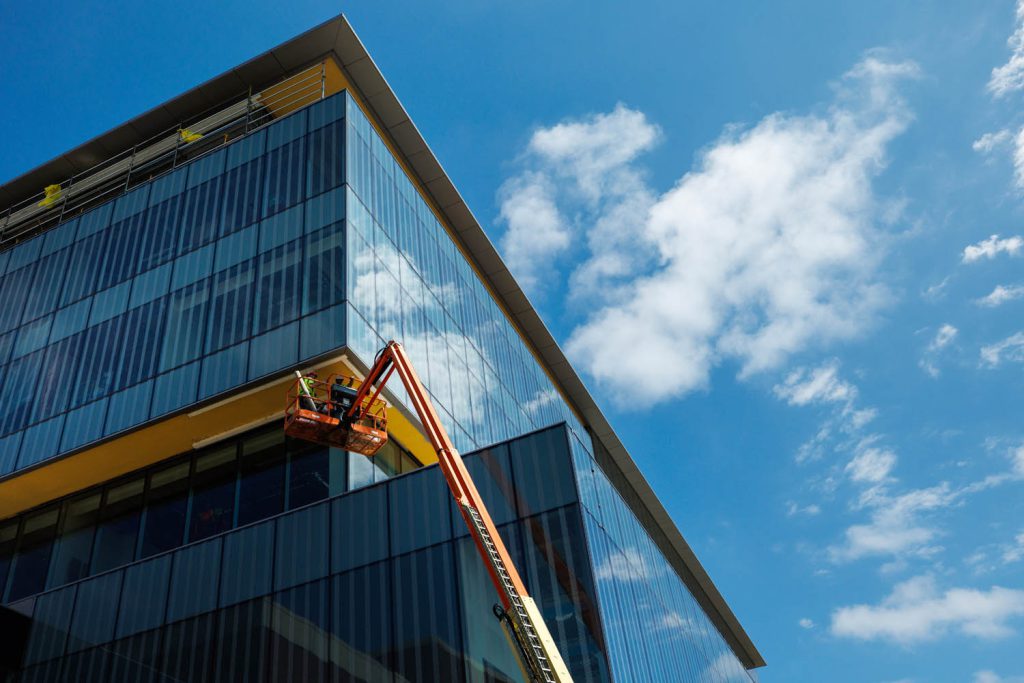 Investing in Nebraska's future
Positioning Nebraska for the future - in research, student learning and outreach - is at the heart of several current and recently completed capital improvements. These major projects expand the university's capabilities in engineering, animal agriculture, and journalism and mass communications.
---