"Innovation Campus has a lot of traction," said UNL Chancellor Harvey Perlman. "We're extremely pleased with the interest and enthusiasm for our plans to create a research campus that enhances opportunities for private business to access faculty research to develop marketable innovations."
Officials announced in November 2012 that ConAgra Foods, a leading food company, is NIC's first corporate partner. The partnership is part of an expanded collaboration between ConAgra and UNL designed to foster a culture of innovation related to food science.
The announcement kicked off Phase I construction at the 232-acre private-public research campus adjacent to UNL. NIC is being developed as a world-class conduit for innovation – connecting companies, entrepreneurs and university researchers and students in a collaborative environment to help fuel Nebraska's economy.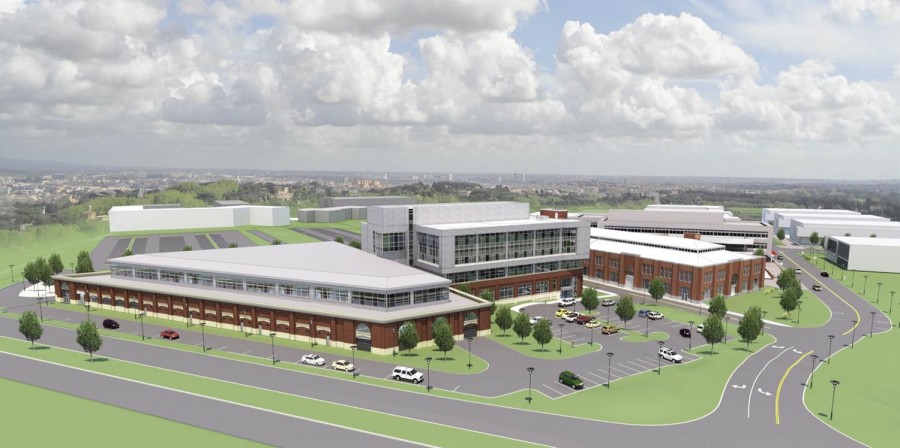 "For ConAgra Foods to be the first major partner at Nebraska Innovation Campus is a rare opportunity that we could not pass up," said Gary Rodkin, chief executive officer of ConAgra.
Nebraska-based ConAgra is an ideal inaugural partner, Perlman said, and an excellent fit for NIC's focus on food, fuel and water, traditional research strengths at UNL.
Four buildings being constructed or renovated in Phase I will provide 350,000 square feet of lab, greenhouse, office and conference space, said Dan Duncan, NIC's executive director. The renovated former 4-H Building and new companion wing will open in spring 2014. The repurposed Industrial Arts Building and a laboratory building with labs for the university, private industry and startup companies are slated to open in winter 2015.
In addition to ConAgra, early NIC tenants will include the university's Robert B. Daugherty Water for Food Institute; UNL's Department of Food Science and Technology; NUtech Ventures, the nonprofit corporation responsible for commercializing university research; NIC headquarters; UNL Industry Relations; and a business accelerator.
NIC is finalizing several more private-sector partnerships, Duncan said, with announcements expected in late 2013.
When fully developed over the next 25 years, NIC will offer 2 million square feet of space and accommodate 7,000 people working and living on the campus.