Arts and Culture
In Her Own Words: Digital Project Gives Voice to Willa Cather
American author and Nebraska alumna Willa Cather gave voice to the lives and emotions of people her literary peers often ignored, such as pioneer women, farmers and Great Plains immigrants.
Seven decades after the author's death, Nebraska scholars are adding Cather's own voice to the chorus. In January, the team launched "The Complete Letters of Willa Cather," a digital edition of Cather's entire body of correspondence. The collection, supported by a National Endowment for the Humanities grant, contains 719 letters. By 2021 it will include all of the nearly 3,100 known letters.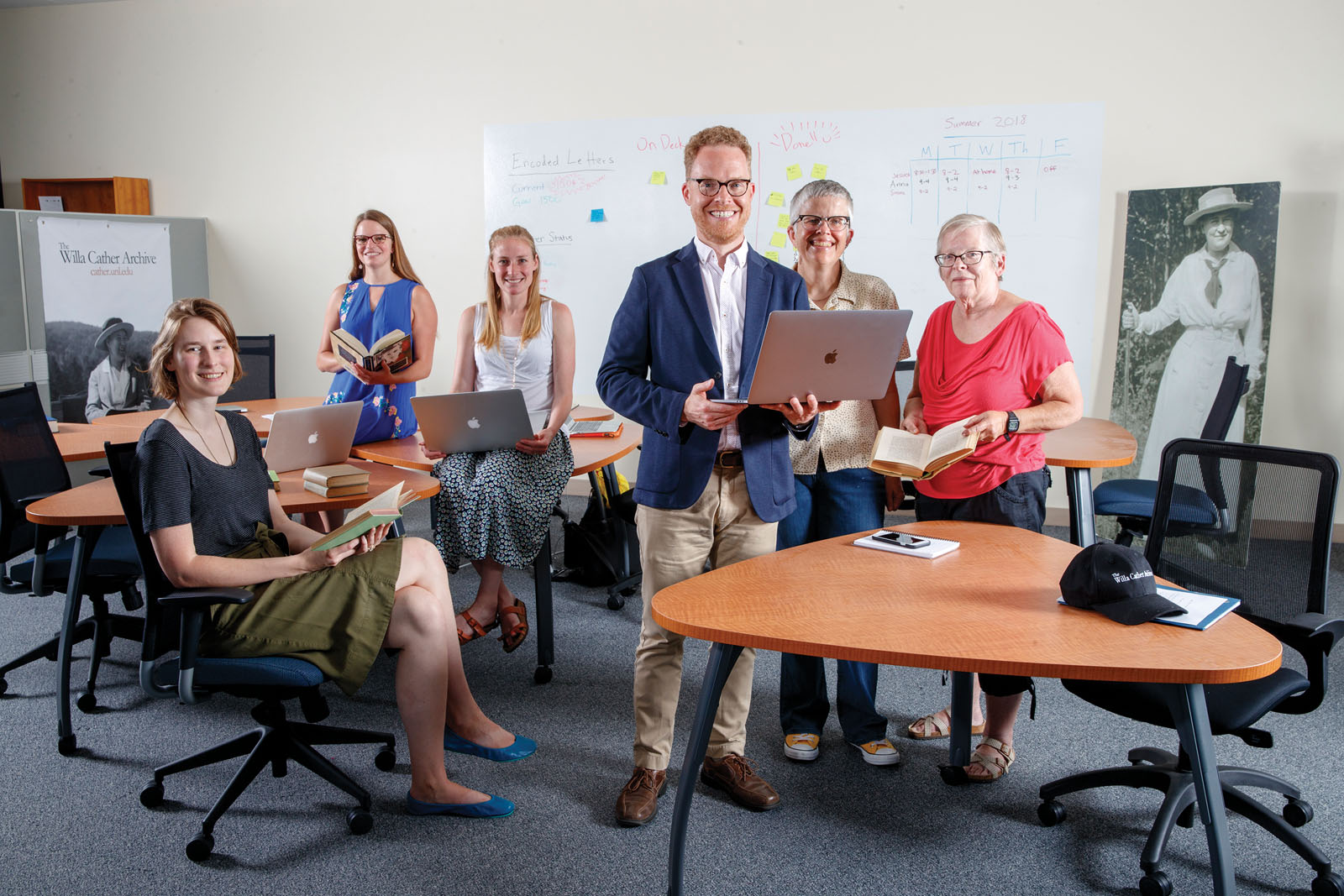 "The letters include thousands of details that were previously unknown." 

Andrew Jewell
Housed by the online Willa Cather Archive, a project of the university's premier Center for Digital Research in the Humanities, the collection is the first to offer open access to Cather's private correspondence. The author's will blocked publication of the letters, but the ban ended after her estate's ownership transferred following the 2011 death of Cather's nephew.
Penned to friends, family and colleagues throughout her life, the letters reflect Cather's inspirations, frustrations and doubts. They also shed light on her writing process and the real-life characters informing her books, said project director Andrew Jewell.
"The letters include thousands of details that were previously unknown," said Jewell, University Libraries professor and Willa Cather Archive editor.
A rich resource not possible in print, the digital edition includes original document images, annotations with photographs and other media, and sophisticated tools for searching and browsing hundreds of documents simultaneously.
"Our central goal is to make Cather's rich and varied correspondence available to readers of all kinds. Publishing freely online means all readers can find letters that are meaningful to them, often through unexpected pathways," Jewell said.
Each letter is intensively researched, and short biographies are written for each of the several hundred people Cather corresponded with or mentioned in her letters.
The large editorial team includes faculty, staff and students from the University Libraries and English department, as well as scholars from outside the university.
+ Additional content
for In Her Own Words: Digital Project Gives Voice to Willa Cather
Cather's handwritten musings become part of the internet age