Stimulus focus of Thursday forum, Web site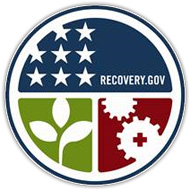 A faculty forum Thursday, March 12, will provide information about the American Recovery and Reinvestment Act and what it means to UNL. The forum is at 2:30 p.m. in the small theater at the Mary Riepma Ross Media Arts Center, 13th and Q streets. It also will be webcast live for those unable to attend in person and archived for later viewing.
The Office of Research is hosting the session to provide an overview of information and strategies for successfully competing for stimulus funds. The legislation calls for federal agencies to invest more than $20 billion within two years for research.
The forum will be streamed live via the Web using Apple Quicktime. To view the webcast, click
here
when the forum begins. Be sure you have the latest version of Quicktime installed on your computer. Download the free player
here
. Recommended browsers are Internet Explorer (Windows) and Safari (Mac). Participants using Firefox or the Quicktime plug-in may experience quality problems.
The forum will include audience questions. Webcast viewers can phone in questions using the toll-free conference bridge at (866) 479-6576 and using participant PIN code 94999399#. Quick commands for callers are "0" for operator assistance and "6" to mute/unmute their own line.
The forum will be archived for viewing as soon as possible after the forum on the
Office of Research web site
.
UNL faculty and staff can keep up with the latest stimulus information at the new Office of Research
ARRA Web site
. Stimulus-related funding opportunities relevant to UNL investigators are featured along with information, links and FAQs.