Engineering
Engineering Flawless 3D Printing
Nebraska engineer Prahalada Rao envisions 3D printing no less than revolutionizing the world. But first the process must overcome a tendency to create flaws.
"People call it 'print and go.' I call it 'print and pray,'" said Rao, assistant professor of mechanical and materials engineering.
To produce flawless items every time, Rao is improving the 3D printing process, officially known as smart additive manufacturing. He's supported by a five-year, $500,000 Faculty Early Career Development Program award from the National Science Foundation, the prestigious award given to outstanding pre-tenure faculty.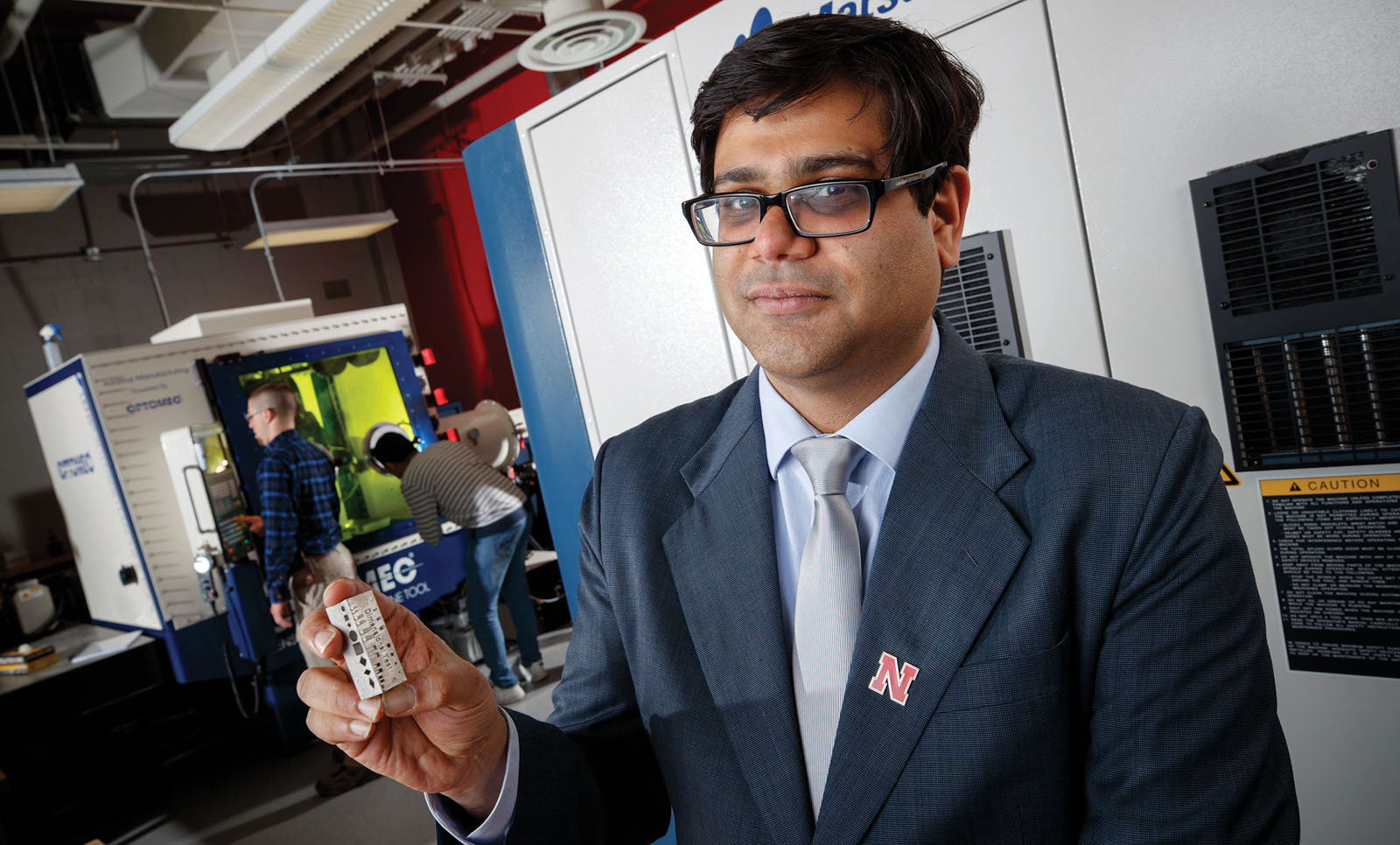 Additive manufacturing is adept at creating complex parts from various materials, such as plastics and metals, quickly and with little waste. But its significant failure rate excludes mass production when safety is paramount.
Working with titanium and other high-performance materials, Rao is developing algorithms that detect flaws during the printing process and automatically correct them. The technique requires adding sensors to a specialized 3D printer that both adds and subtracts material. Three such hybrid printers are uniquely available at the university.
Rao's technique could transform numerous manufacturing industries, from airplane parts to customized replacement knees. The military could one day 3D print a tank's replacement part and quickly send it back into service.
"Nebraska is positioning itself as a hub for additive manufacturing in a variety of industries, including agricultural equipment, defense manufacturing and biomedical," Rao said.
+ Additional content
for Engineering Flawless 3D Printing
Rao investigates ways to transform 3D printing