Biomedicine and Human Health
Celebrating Pioneering Virologist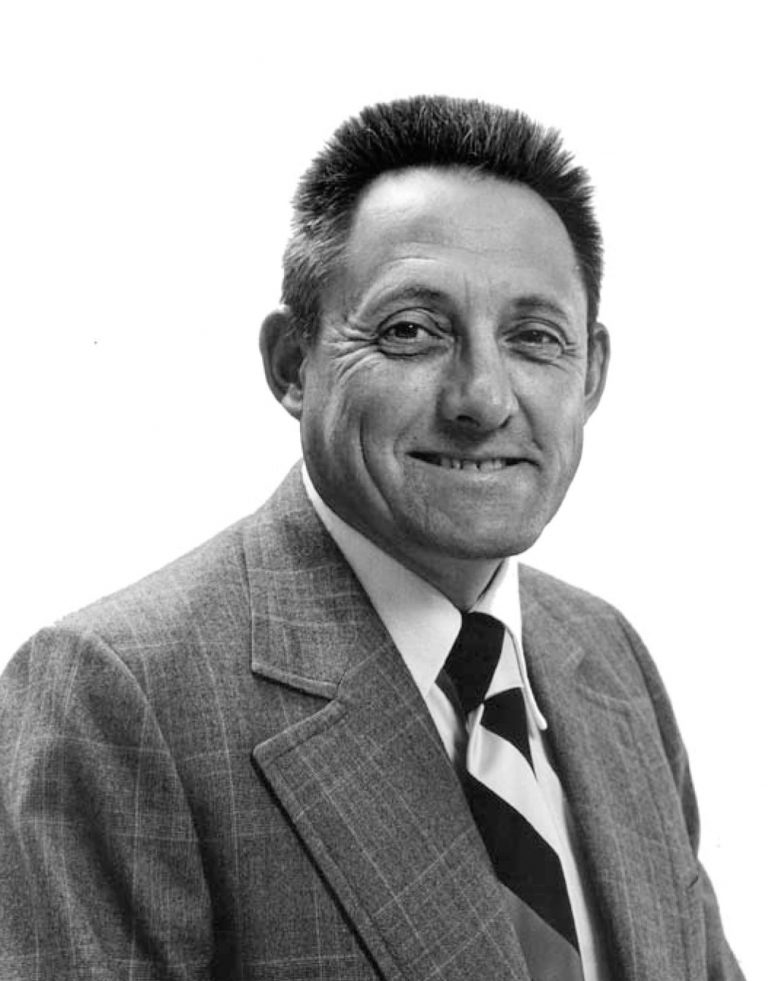 When an inventor revolutionizes an entire field, no gesture honoring that legacy seems grand enough.
Such was the case for Myron Brakke, a pioneering Nebraska plant virologist. In the 1940s, he codesigned a swinging-bucket rotor for the centrifuge, transforming research in virology and cellular biology. Changing the mechanics solved a major problem: keeping test tubes of sucrose upright, instead of shifting to one side as the sucrose stratifies in a spinning centrifuge. Sucrose layers enable researchers to separate viruses from destroyed cells or isolate cellular structures.
Brakke gave his prototype to colleagues when he retired in 1986, but they agreed a low-key display wasn't enough. Eleven years after Brakke's death, circumstances finally aligned to create a permanent exhibit.
Robb Nelson, a doctoral candidate in history, noticed the university didn't offer a museum exhibits course. He approached Judy Diamond, University of Nebraska State Museum professor and curator, about developing a course together.
Exhibits was first offered in spring 2018. When Nelson pitched the idea of honoring Brakke, students enthusiastically agreed. Fifteen students representing graphic design, anthropology, journalism, advertising and public relations developed a website and exhibit, using the rotor as a centerpiece.
Students researched Brakke's work, interviewed his friends and family, and designed and built the exhibit using tools at Nebraska Innovation Studio. It is displayed at the Ken Morrison Life Sciences Research Center, the Nebraska Center for Virology's home.
Graphic design students learned their skills can deepen public understanding of science and technology.
"I want our students to understand that they have the capacity to partner with people who are doing this very important work and use their skills as a visual communicator to help share that information," said Aaron Sutherlen, assistant professor of art.
As a paleontology student, Devra Hock used her information-mining skills to gather testimonials from Brakke's colleagues and loved ones, showing the depth of his personality. Now Hock is considering a museum career.
Nebraska virologists describe Brakke as a kind, humble mentor whose unassuming nature hid his outsize role in advancing science. He was the first Nebraskan inducted into the National Academy of Sciences.
Brakke wrote about 40 scientific papers in his career. Today his technology – a laboratory staple – is referenced in more than 40,000 publications.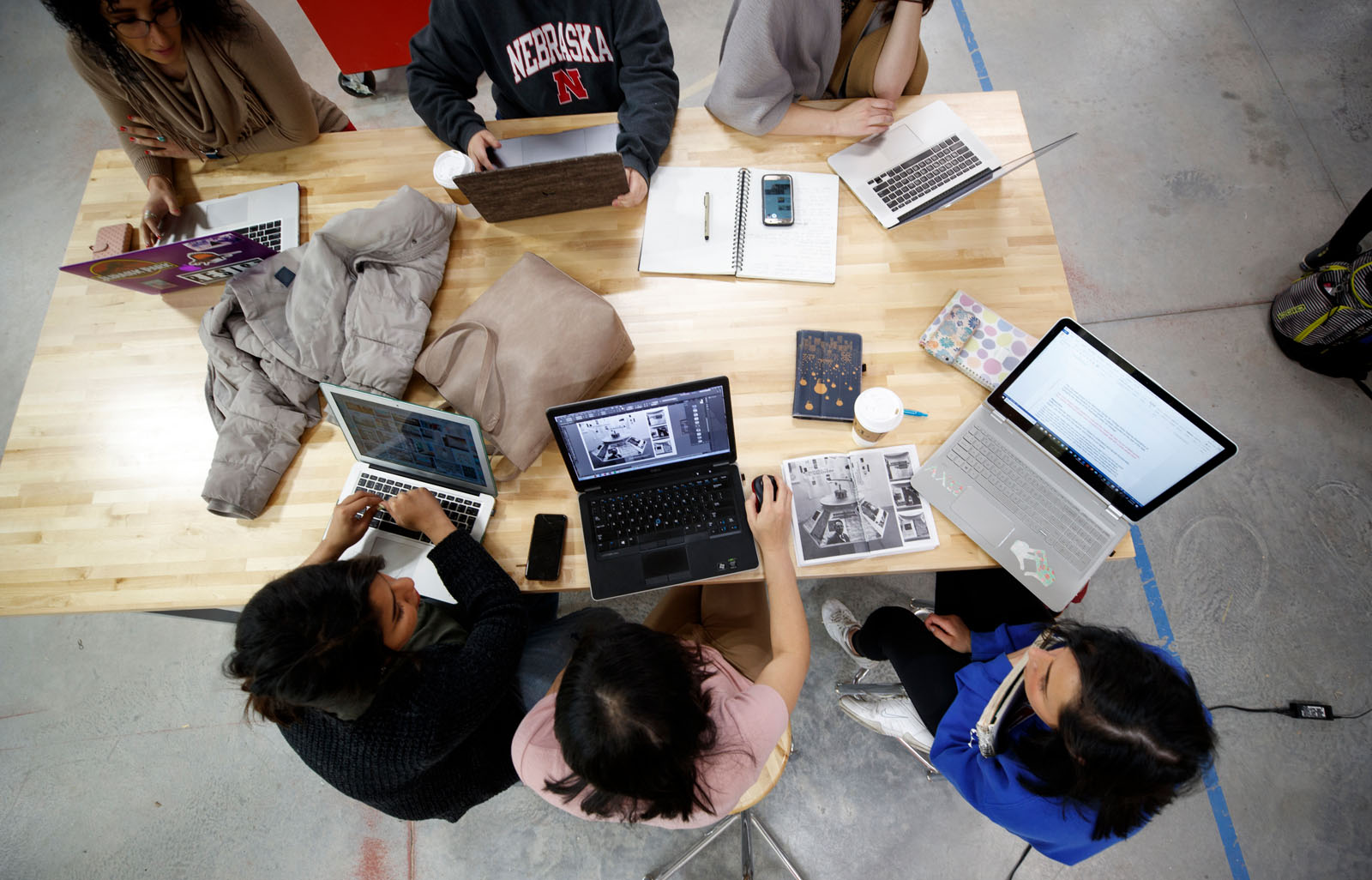 Jerry Reif, Robb Nelson and Steve Petty

Judy Diamond and students in the Exhibits course

Art student Jinell Carslin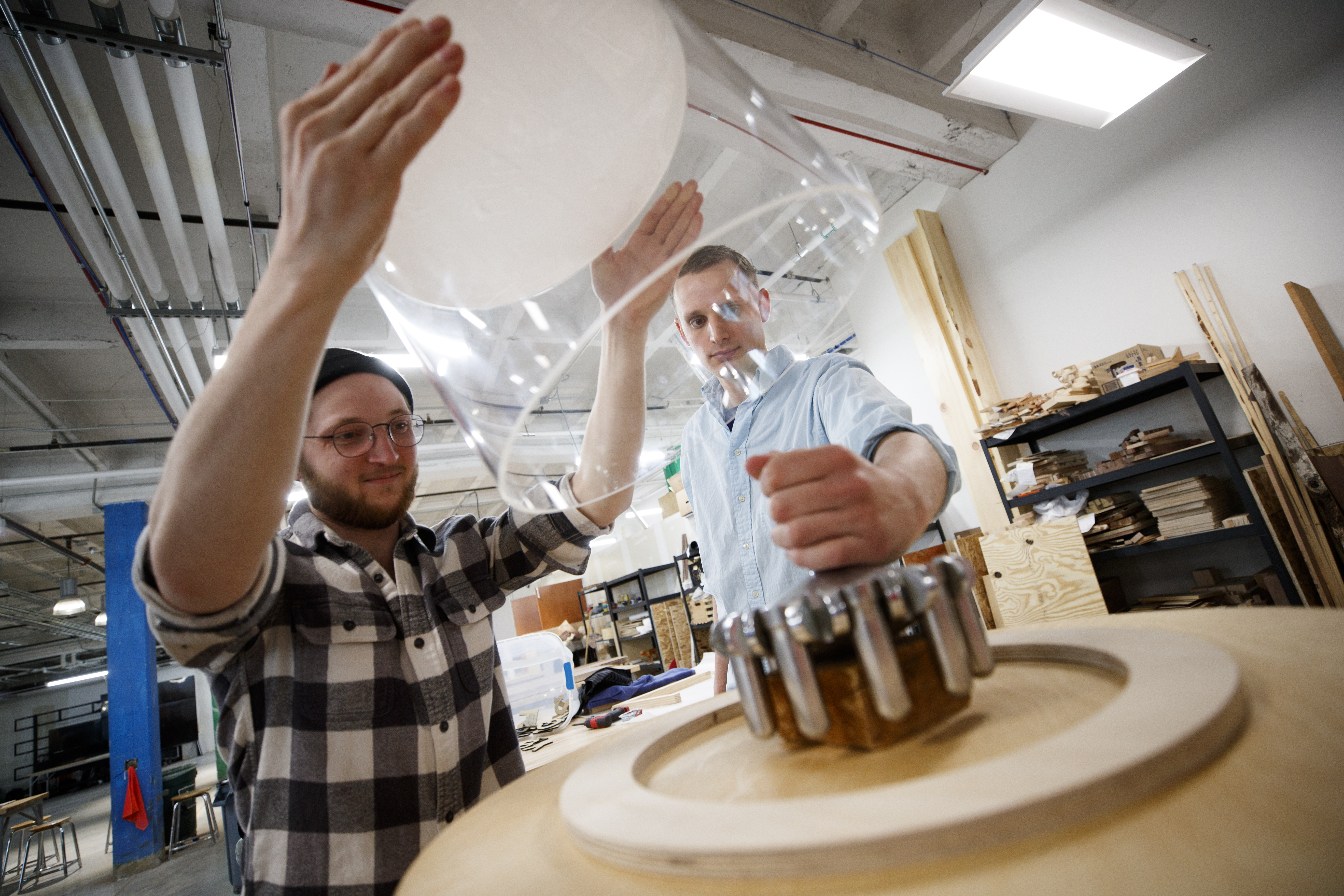 + Additional content
for Celebrating Pioneering Virologist
Virology exhibit honors late, great research pioneer