Henry VanBrocklin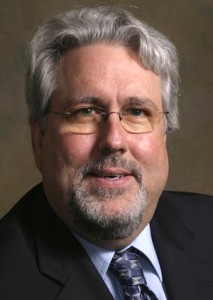 Henry VanBrocklin
University of California, San Francisco
Henry VanBrocklin is professor-in-residence and director of the Radiopharmaceutical Research Program in the Center for Molecular and Functional Imaging at the University of California, San Francisco, and a joint faculty scientist at the Lawrence Berkeley National Laboratory. He maintains an active radiotracer research program in addition to providing tracers for collaborative basic science and translational clinical research. His research interests range from short-lived radioisotope production to the creation of fluorine-18 and carbon-11 labeling chemistry strategies for new radiotracer preparations and applications.
VanBrocklin obtained his Ph.D. in radiopharmaceutical chemistry from Washington University in St. Louis, and completed a two-year postdoctoral program at the University of Illinois at Urbana-Champaign. He is a core faculty member for UCSF's Master of Science in Biomedical Imaging program and a member of the MSBI executive committee.
VanBrocklin was awarded the Alexander Hollaender Distinguished Postdoctoral Fellowship from the U.S. Department of Energy for developing positron-labeled estrogens, progestins and androgens for tumor imaging.