Colleen L. Gabauer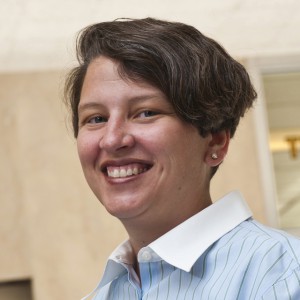 Colleen L. Gabauer
Purdue University
Colleen L. Gabauer is director of interdisciplinary graduate programs in the Purdue University Graduate School. She manages strategic efforts involving the administration and creation of Purdue's interdisciplinary graduate programs. Gabauer also manages the Indiana Clinical and Translational Sciences Institute, a multi-institution predoctoral training education program funded by the National Institutes of Health.
Previously, Gabauer worked in admissions at the University of Rochester, where she earned her doctorate in higher education administration. She is past president and founder of the Midwestern Association of Graduate Admissions Professionals and is an active leader in the National Association of Graduate Admissions Professionals.
Gabauer has presented on recruiting, marketing, retention, and diversity and inclusion at  national conferences including the American Evaluation Association, National Association for Graduate Admissions Professionals, the National Predoctoral Clinical Research Training Program Meeting, and Translational Science. She has been a program reviewer for the Association for the Study of Higher Education and the National Association of Student Personnel Administrators.