Innovation Connect
Innovation Connect
After a four year hiatus, Innovation Connect is reconvening meetings.
If you are interested in hosting an Innovation Connect meeting at your facility in or around Lincoln, or would like to discuss Innovation Connect, please contact Ryan Anderson at randerson13@unl.edu or (402) 416.6108 or Pat Haverty at phaverty@selectlincoln.org (402) 436.2379.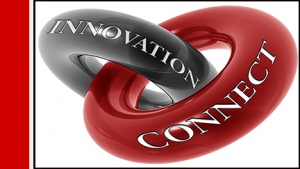 WHO: Attendees range from owners and engineering leads of established and early stage manufacturing companies, software & hardware engineering firms, funding program managers, and UNL faculty inventors, start-up founders, and administrators involved with tech commercialization and university-industry collaborations.
WHY: Innovation Connect's primary goal is to facilitate communication and collaborations toward the development of new technologies and products by leveraging the Lincoln manufacturing and business communities and university resources. Our quarterly meetings are intended to create dialogue about ongoing innovation, business challenges, applications of research, and fostering B2B and university industry collaboration.

Innovation Connect Meeting – No cost to attend, lunch is provided, structured meeting starts at 11:25 a.m. and ends at 12:30 p.m.
---
WHEN:  Details on the next meeting will be coming soon.
---
Thank you TMCO!
We would like express our gratitude and thanks to TMCO for hosting the Innovation Connect meeting on September 6th. Diane Temme and the TMCO team did a fantastic job pulling all the event details together, and showcasing their extensive capabilities and impressive facility. It was a successful meeting and we received lots of positive feedback. Thanks again TMCO!
Thank You Speakers!
We would like to also give a sincere "thank you" to our speakers for taking time to share their expertise. Links are provided below to more detailed information about the speakers and their associations.
Prahalada Rao, Assistant Professor, MME
Nebraska Nanoscale Facility (NNF)
Discussion on additive manufacturing process development and optimization for metals, polymers, and biological hydrogels,and in-process quality and defect monitoring, and process monitoring and dynamics of ultra-precision machining (diamond turn) and semiconductor polishing.
 Matt Allmand, Director, Nebraska Manufacturing Extension Partnership
Matt has been in heavy manufacturing for 24 years, serving as head of Supply Chain, Operations and President at several manufacturing companies in central Nebraska and southern Minnesota. He has seen first-hand the impact of successful implementations of Lean, ERP, Lean Product Development and CRM. As a third generation family business owner, allmand.com , he grew up in the business, but also worked outside and returned with new ideas and insights that helped power the company through 4x revenue and profit growth, and an eventual sale to Brigg's and Stratton for 1x revenue.
David Temme, Operations Assistant, TMCO 
TMCO will provide an overview of their ever expanding one-stop, concept-to-completion metal manufacturing services. A total manufacturing company, TMCO has become a powerhouse in the metal fabrication business.
Thank you Attendees!
Thank you for attending and supporting Innovation Connect! We will be in touch soon with details of the next meeting. If you are interested in hosting, please contact us by one of the following:
Email: sspiehs3@unl.edu
Website: Connect With Us
Phone: 402.472.4135
Innovation Connect is Coordinated By: