Innovation Connect
After a four year hiatus, Innovation Connect is reconvening meetings.
If you are interested in hosting an Innovation Connect meeting at your facility in or around Lincoln, or would like to discuss Innovation Connect, please contact Ryan Anderson at randerson13@unl.edu or (402) 416.6108 or Pat Haverty at phaverty@selectlincoln.org (402) 436.2379.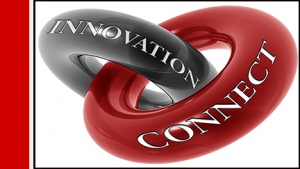 WHO: Attendees range from owners and engineering leads of established and early stage manufacturing companies, software & hardware engineering firms, funding program managers, and UNL faculty inventors, start-up founders, and administrators involved with tech commercialization and university-industry collaborations.
WHY: Innovation Connect's primary goal is to facilitate communication and collaborations toward the development of new technologies and products by leveraging the Lincoln manufacturing and business communities and university resources. Our quarterly meetings are intended to create dialogue about ongoing innovation, business challenges, applications of research, and fostering B2B and university industry collaboration.

Innovation Connect Meeting – No cost to attend. 
---
WHEN:  Thursday, September 6, 2018
WHERE: Host facilities – TMCO Inc, 701 South 6th Street, Lincoln, NE
WHAT: Join us for a complementary lunch and three-part program starting at 11:25 a.m.

HOW: RSVP required


AGENDA LAYOUT:
11:15am – Networking
11:25am – Lunch Served
11:30am – Welcome & Introductions 
11:35am – First Presenter
11:55am – Second Presenter
12:20pm – Third Presenter
12:30pm – Program concludes
Innovation Connect is Coordinated By: